Techno heads rejoice! Movement Festival is coming back to Detroit this Spring, and the historic event has just shared its first few artists.
All generations of techno already have a strong presence in this initial wave with European stars like ANNA and Adam Beyer along with Motor City legends like DJ Minx and Carl Craig.
Fans of Movement know, however, that the roster goes far beyond techno. House music is a staple of Movement's programming as well, and Claude VonStroke and Louie Vega will be representing that section of the four-on-the-floor spectrum.
Movement has also been known to include some wild cards like Wu-Tang Clan, for example, who headlined the event in 2018. On this initial drop, one exciting wild card is the back-to-back between LTJ Bukem and Goldie who will provide a clinic in drum and bass.
Movement Festival will take place May 28-30, 2022, at Hart Plaza Detroit. Check out the full lineup teaser below and click here to purchase tickets.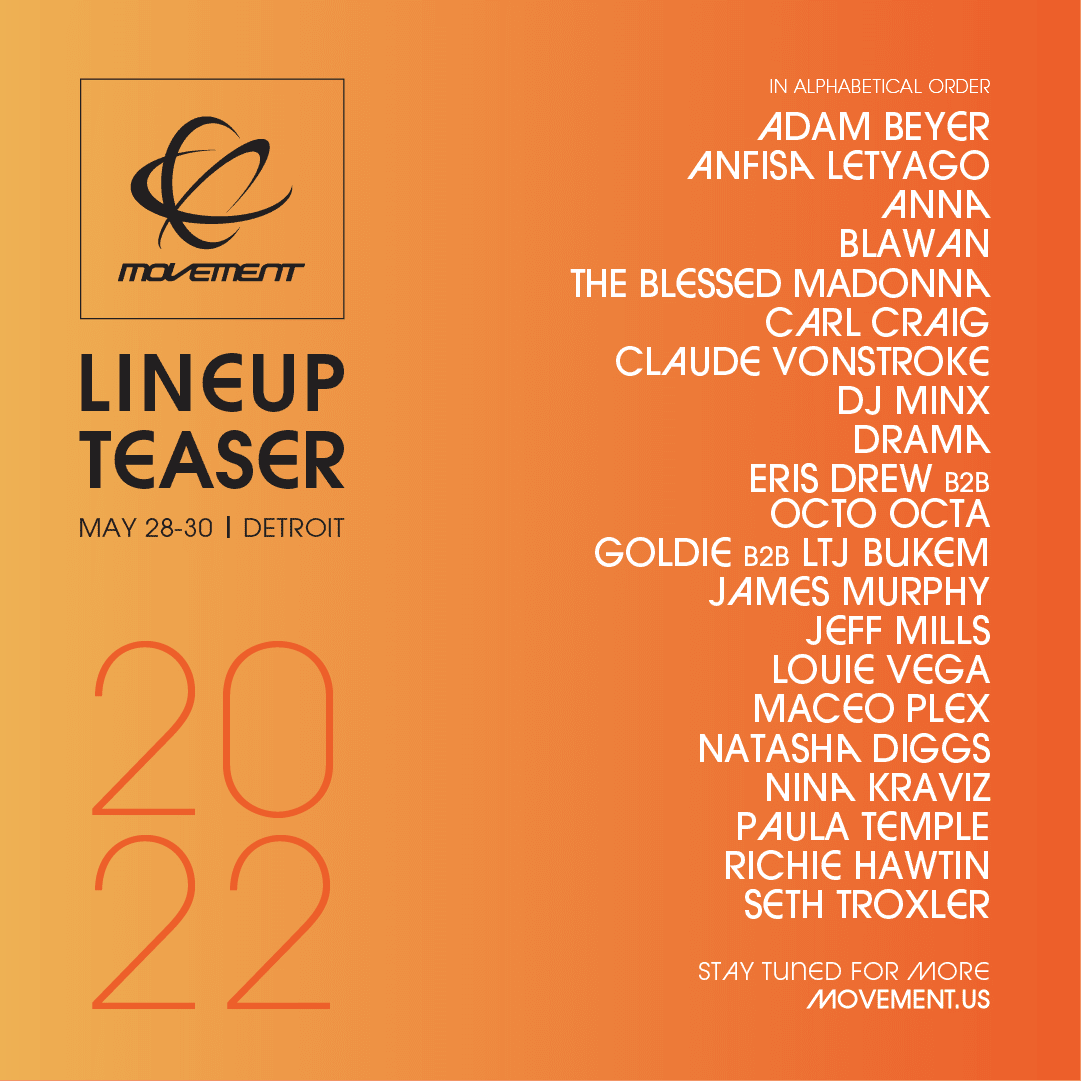 Featured image by Stephen Bondio Photography