Born and raised on the West Coast in Los Angeles, but diving head first into the East Coast music scene in Miami, Stefania Aronin, better known as Nala has made a name for herself as a powerful experimental house producer across the world.
Taking over as a favorite Dirtybird face, Aronin is now carving her own path with her new femme-dominated record label, Mi Domina. With Mi Domina, she is focusing on her Italian heritage and a femdom culture where women are in charge, allowing her the chance to put a spotlight on working women and also give women equal opportunity within the music industry.
Not slowing down for anyone, Aronin took the time in between shows and releases to chat with us for a bit in Tampa, Florida to discuss her journey as an artist, her new single with Walker & Royce, "Not About You," and more. Get to know the force that keeps us all dancing with her unique perspective and energy.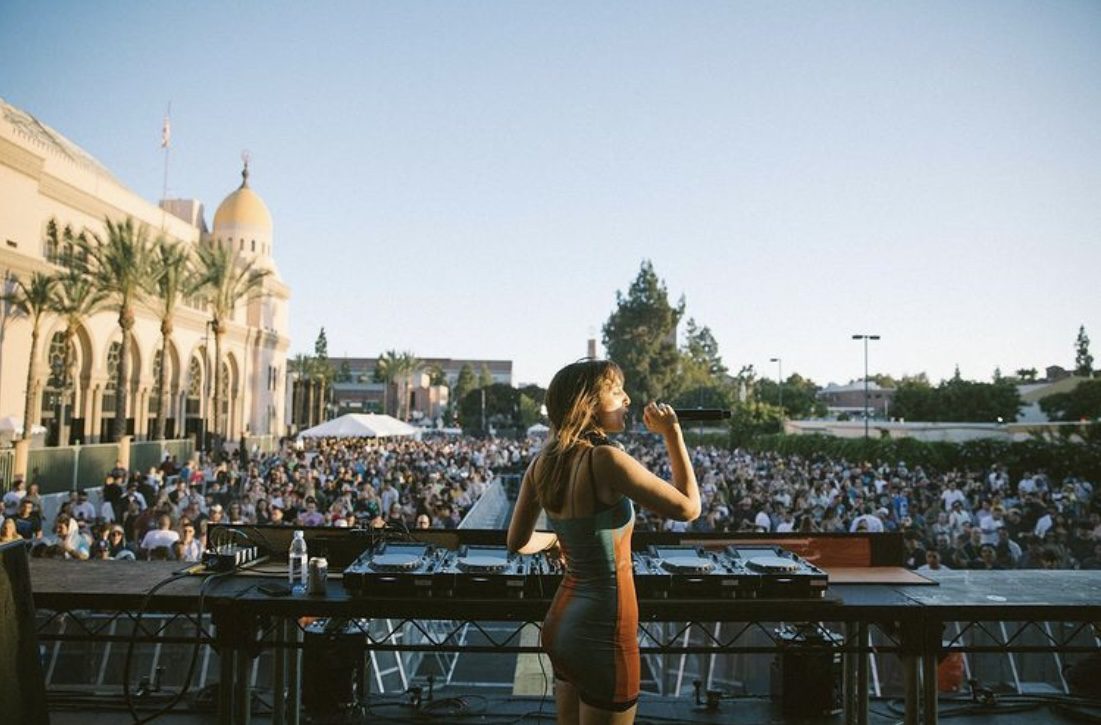 EDM Maniac: Hey girl! How's it going, Stefania? I'm so glad we were able to sit down for a second before your show, are you excited to be in Tampa? 
Nala: I'm doing great, yeah of course thank you guys for coming out. I'm excited to be back in Florida to groove, I just flew in from LA.
EDM Maniac: Oh yeah, that is where you are from correct? Or are you from Florida?
Nala: Yes, I'm from Los Angeles, I went to college at FIU in Miami, also where I picked up music production and this dream.
EDM Maniac: Awesome, so cool you've gotten a taste of both sides of the country. Have you always been into music? 
Nala: I have always loved music, I took classes with I was younger through school, I tried to learn the guitar, then started messing around with vocals. I started focusing on light production work in high school and college but I didn't fully dive into the music until I started working night clubs in Miami.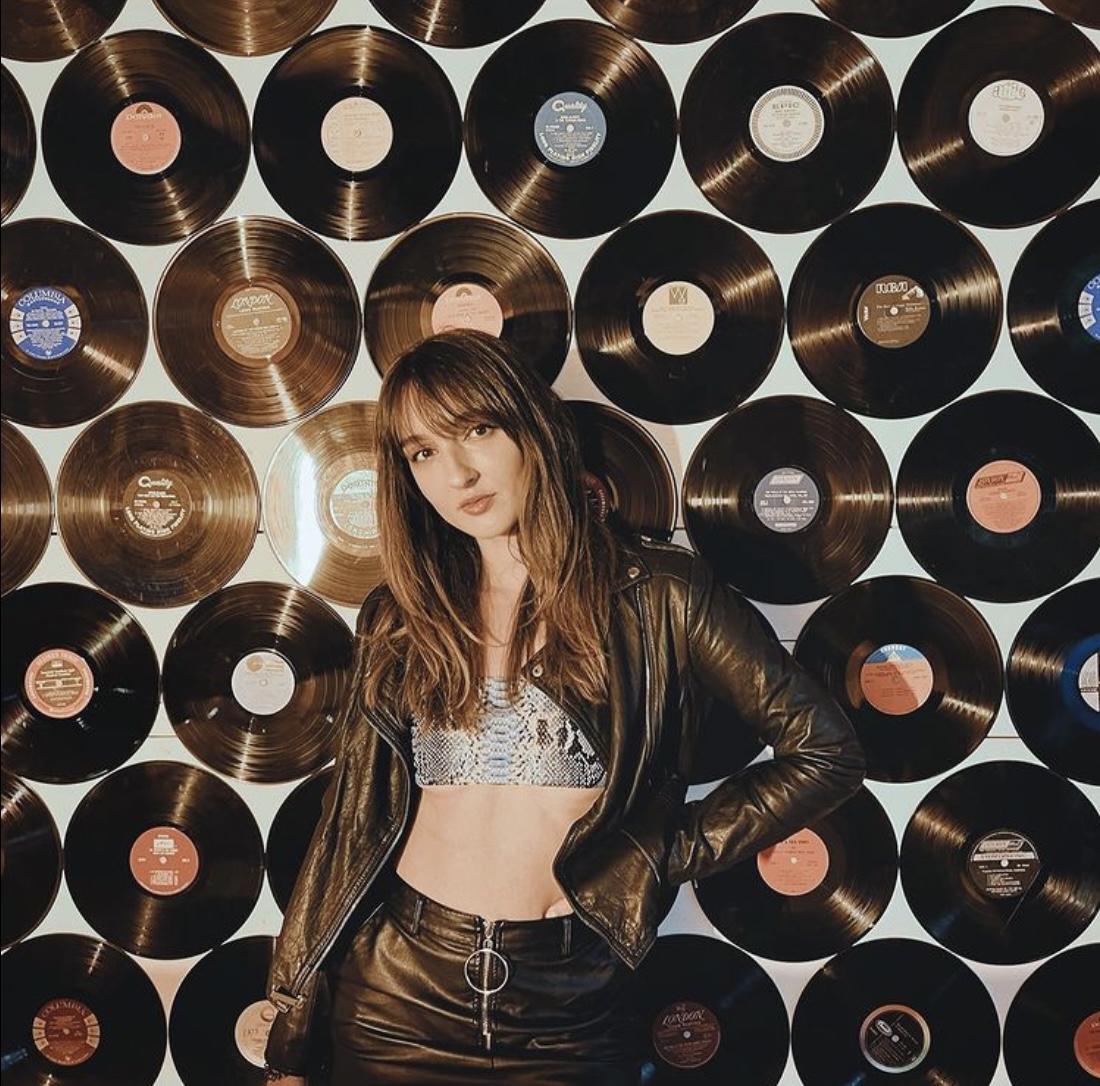 EDM Maniac: You just fell in love and decided that this is what you want to do?
Nala: I was already really drawn to it. It reminded me of being back home. It was a familiar feeling. My friends and I were listening to Mickey Avalon and being a part of the counter-culture just naturally growing up in LA.
I was doing marketing jobs and it was boring, my mind was focused on the music. A promoter at a club I was working in said I had good music taste and should consider DJing.
EDM Maniac: And you said "You know what? I think I will" haha… So your love for the music is what kept the vision alive. 
Nala: Yes, haha, exactly. I was like "I need to one-up all these boys I had been dating." I needed to glow up as they would say. I sometimes think to myself if this all came about just because I was trying to avenge failed relationships. It's true, if you focus on yourself your relationships with others get better.
EDM Maniac: Ya know, the best things come from our negatives that we take and make a positive. Everything around you gets better when you are focused on yourself. So besides your past, who else has been a big influence on you?
Nala: Mmm, that's a tough one. I have a few. I love Blondie, I love pop punk bands that are female-forward. When it comes to production and DJing one is for sure, Claude Vonstroke. He was the one who told me to grind. He influenced me to go ten times harder. Which got me where I am today.
I think my creative stubborn uniqueness comes from an artist, Nusi Quero. He does all kinds of art and it's all amazing. He taught me how to peel back the layers and go further in my understanding of myself. I did a tarot card reading one day, asking the deck what I need to do with my career and I pulled the devil card saying I really need to dig deep into my roots. My self-growth has been the biggest influence.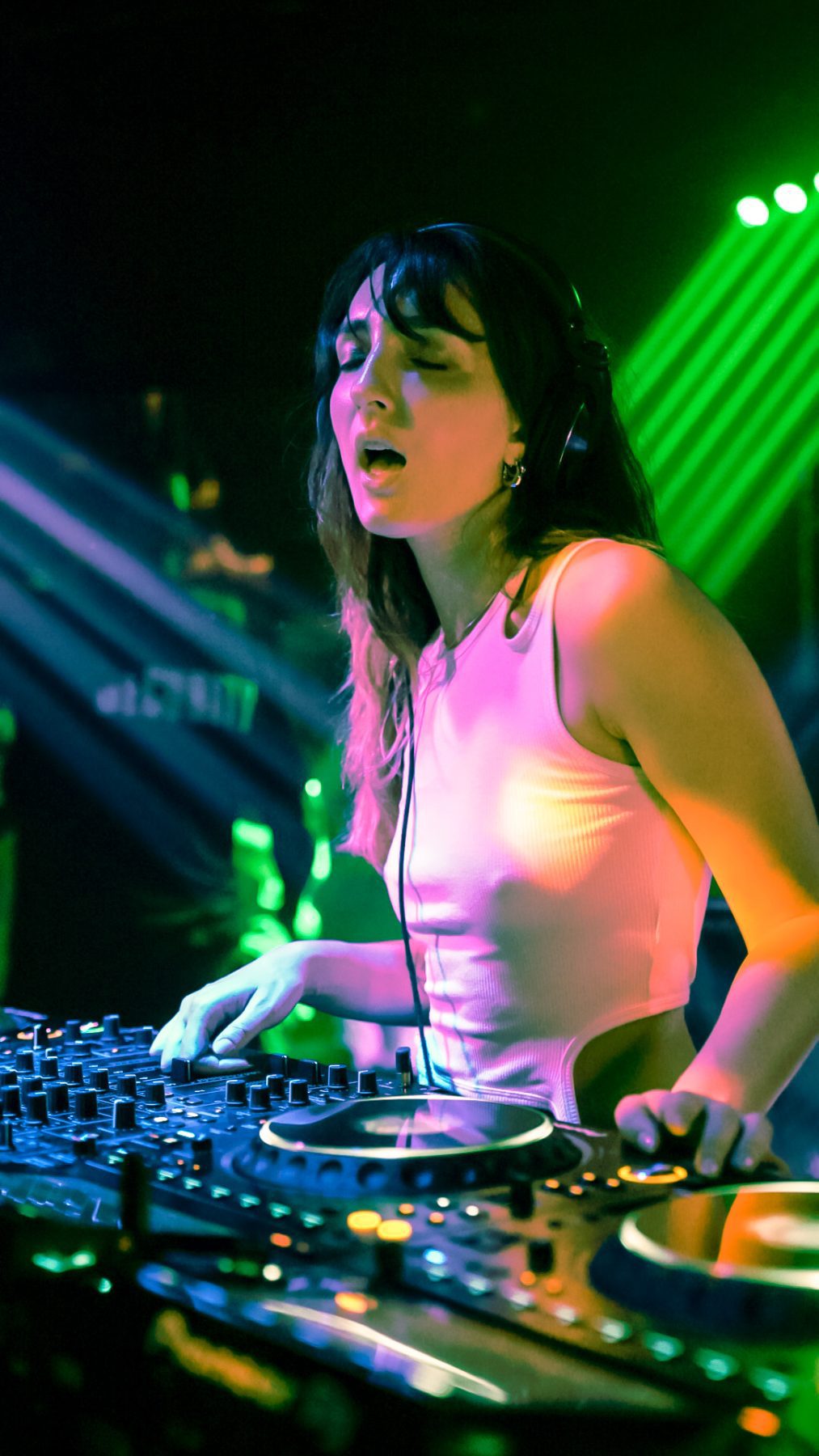 EDM Maniac: So many different styles of people who you feed off of, but always circling back to yourself and teaching yourself with what you've learned. Do you think you reflect how you are feeling and the journey you are on at the time through your music?
Nala: Oh yeah, for instance, "Not About You" that is coming out this coming week with Walker and Royce on Blackbook Records, is about me saying "I don't need you to tell me how to make art. I don't need you to tell me what to wear, how I need to behave." I don't need anyone telling me if I don't stick to one genre I won't make it as an artist. Fuck you I'm going to play every genre.
EDM Maniac: So epic, staying true to you and everyone else. No one likes a box, give the people all of your creativity. Don't let anyone stop you, and in return, you are paving a way for females in the future. Alright, Stefania, Thank you so much for the chat, it looks like it's time for you to get on stage. You are amazing, so grounded, you're energy is radiating, Keep doing your thing! 
Nala: Such a nice conversation, thank you for all the kind words and the love. I will see you guys on the dance floor.
All photos courtesy of Nala & Basswave Media