Some big changes are coming to Nocturnal Wonderland 2017.
Pasquale Rotella, Founder and CEO of Insomniac Events, took to social media to highlight the changes to his longest running festival. Pasquale said that capacity will be limited so Insomniac can enhance the environmental design to create a more intimate experience – a boutique camping festival – and not a massive. He added that Nocturnal will be switching things up to make it more about discovering new talent, music and art while creating a unique vibe.
You can read Pasquale's post on Facebook below.
It sounds like Insomniac is taking a page out of the Desert Hearts and LIB experience.
I'm excited to see the changes firsthand when the 22nd annual Nocturnal Wonderland takes place September 15 & 16 at Glen Helen Regional Park in San Bernardino. There will be two nights of music and three nights of camping!
You can check out the full lineup below.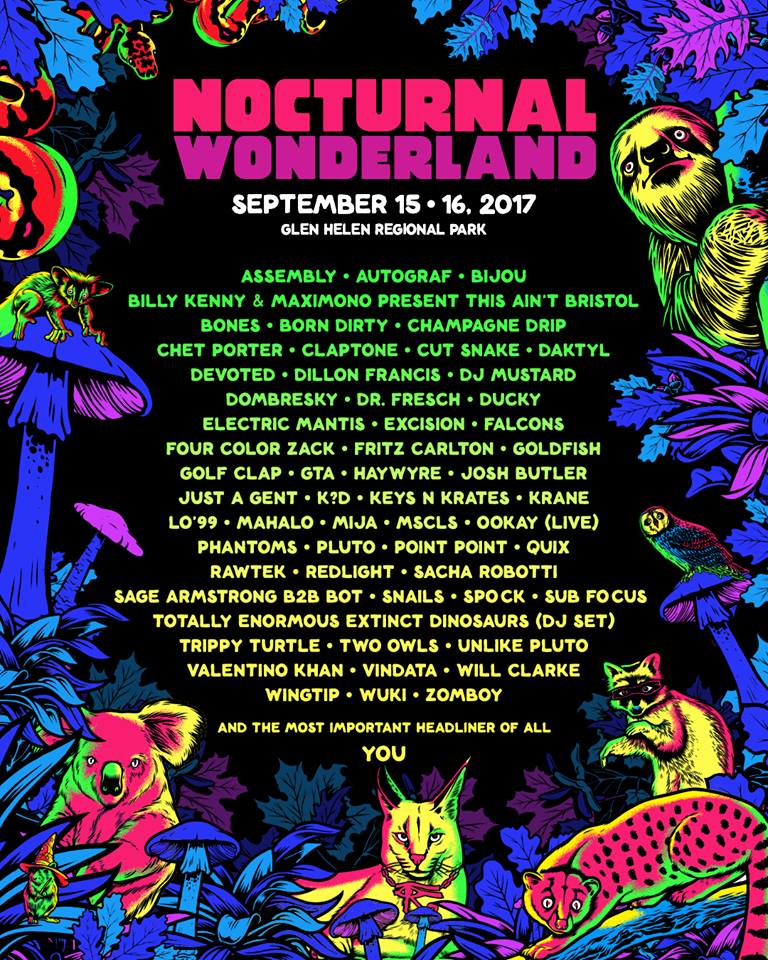 General Admission (2-Day) 2-Day General Admission: $150
Standard Camping (3-Night) 3-Night Tent Camping: $160, 3-Night Car Camping: $240, 3-Night RV Camping: $284.25
-Jared