For many Americans on the East coast, the excitement surrounding the upcoming Okeechobee Music & Arts Festival is overwhelming. A 4-day event with camping options, the festivities will span from March 3-6 on Sunshine Grove, just outside Okeechobee, FL. The awesomely eclectic range of genre and a plethora of activities to be offered is what's fueling the anticipation for a festival The New York Times recently mentioned as an event Where Music Lovers Should Go in 2016.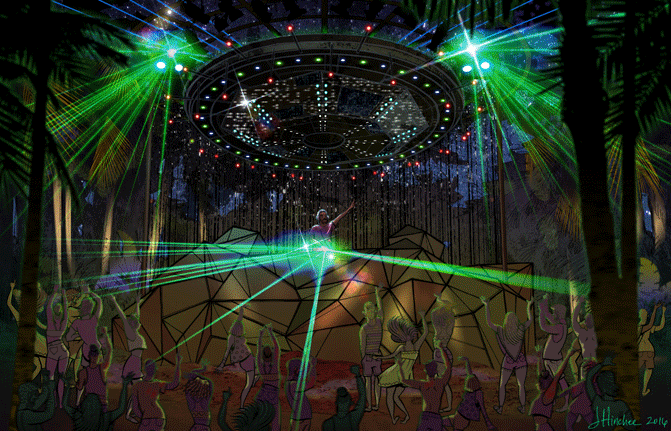 Recently we learned of Jungle 51, an all-night underground techno and house party that invites you to "TRANSPORT YOURSELF into a BANGIN DANCE PARTY" under the night sky from dusk till dawn each night of the festival. The after-hours extension is set to feature an incredible stage and light display for a long list of artists such as Damian Lazarus, John Acquaviva, duo Legacy Detroit: Derrick May & Delano Smith and many more.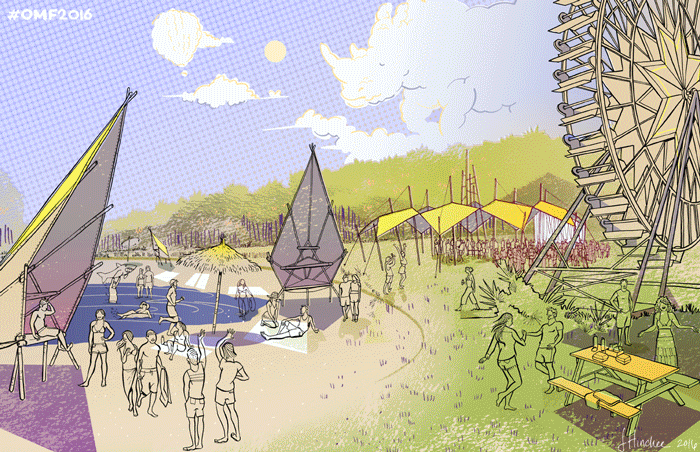 The festival's latest announcement reminds it's anxious ticket holders where this event is taking place. Florida is known for having some of the most serene, sun-filled skies in the world, so why not take advantage of that during your experience? Aquachobee Beach offers exactly that! Described as a "daytime tropical haven" available from the hours of 9AM until 9PM, the beach front location will feature a "signature waterside stage" that will host both live bands and electronic artists, an oversized ferris wheel for those awesome views, and a full bar with options for everyone. And, if you're to just relax or recover from the night before, all of these amenities can be enjoyed while swimming or sunbathing along the shore! Check here for the full list of Aquachobee artists set to perform at this beachside spot.
In addition, the festival has also advertised Yogachobee which will provide a place for attendees to retreat for meditation and reflection, and PoWoW! which is being described as "a once-in-a-lifetime collaborative concert between superstar artists and incredible musicians where anything can happen and anyone can walk onstage." For ticket information on Okeechobee Music & Art Festival, or to purchase tickets, click HERE.
Okeechobee Music & Arts Festival:
http://www.Okeechobeefest.com
http://www.facebook.com/okeechobeefest
http://www.twitter.com/okeechobeefest
http://www.instagram.com/okeechobeefest