Let's be honest, we all would like live events to return to full capacity as quickly as possible so that we can spend our summer nights raving alongside our friends. As we all know, the past eight months has left us confined to our homes listening to live-streamed events instead of attending live shows. Shows that were supposed to take place at the end of this year have been re-scheduled to next and even shows that were supposed to take place in 2021 have already begun to re-schedule to 2022. On the contrary, major companies within the live events industry are making headway on new testing services. Still, many of us within the dance music community are uncertain about whether or not we will be able to return to full capacity events come next summer and that's totally okay. Here's our take on the future of live events and how it could go either way considering recent current events.
As a result of the rapid increase in current COVID-19 cases, festivals are pushing their already postponed dates even further down the road. Buku Music Festival had initially postponed their 2020 dates to 2021 but just came out with a statement on Thursday saying that "Vaccines would not be widely accessible to the general public before then," and therefore decided to cancel their 2021 event and put in place an alternative event which will take place in October (We'll see about that). California is heading for yet another lockdown, as new cases in the United States amount to over 200,000 cases per day. Other states will most likely follow this lockdown procedure and if this number stays the same or continues to rise, we can expect live events to occur at the tail end of next year as predicted by scientists and health officials or quite possibly, 2022.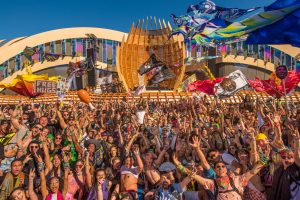 On the contrary, scientists and health officials are predicting that live events will return sometime next autumn due to the recent approval of vaccines and other industry-leading innovators; one of which is Ticketmaster's rapid COVID-19 testing service.  Live events is a tricky entertainment niche to accommodate considering there are typically thousands of individuals at a single event standing in close proximity to one another for extended periods of time. To combat this, the entertainment industry is currently pursuing ideas of on-site testing, and looking at the idea of individuals becoming vaccinated prior to the event. Easier said than done.
Ticketmaster is in the midst of developing a plan that would allow their ticket holders to enter venues if they have received a COVID-19 vaccine or have tested negative within the last 24-72 hours. UK based event and festival company, Swallow Events, has partnered with Roche to launch their own rapid COVID-19 testing service for the live events industry in hopes of speeding up the time it will take to return to live events. The test will offer Roche's MHRA-, CE- and PHE- approved COVID-19 tests which will take just 15 minutes to complete. This effort from both Ticketmaster and Swallow Events has allowed the dance music community to feel hopeful about a return to live events come summer 2021, however, we are still a very long ways away, and given the recent spike in COVID-19 cases, the possibility seems to be growing further away from us.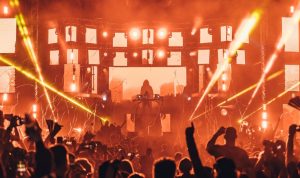 Unfortunately, Buku Music Festival is not the only music-related event that was set for 2020 that has already gotten pushed back to a much further date. The Weeknd, Green Day, Fall Out Boy, Bonnaroo, and Burning Man, etc (the list goes on and on) are just some of the countless events and performances that have been canceled or postponed until mid to end of the year come 2021; and we do not know if these postponed events will be able to even occur. It is too early to tell if Buku Music Festival made the right call by already canceling their festival for 2021. Vaccines are already being prepped for distribution in the UK and in the United States but it's going to take time for every individual to become vaccinated, especially the youth. The vaccines that are being distributed have not undergone a tremendous amount of testing which makes people wonder how safe the vaccine is in the long run. This may shy people away from getting vaccinated which is why live event companies should continue to pursue innovative ways to implement on-site testing services when possible.
Ultimately it is too early to tell if we are going to have live events come the summer of 2021. As much as we'd like to think that we will, we simply just do not know. As vaccines and proper live event testing services are being discussed to accommodate the possibility of attending live events, current COVID cases are spiking at an alarming rate. Furthermore, the number of COVID-19 cases is only going to spike as we enter the winter months. From where we currently stand, live events will hopefully return next summer at the earliest, but again, we simply do not know.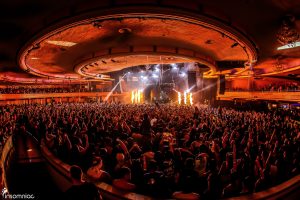 We all should continue to stay hopeful and maintain a positive mindset because we do not know what could happen. We could see a huge decrease in cases as a result of the individuals who are vaccinated first or we could see a continuous stream of cases that would cause live event companies to push back their already re-scheduled dates. It is too early to call, but we all must stay hopeful and stay positive together.
Feature Photo – HiJinx Festival