Legendary DJ and Producer Paul van Dyk returned to Los Angeles for an incredible evening of Trance last Saturday night. Paul is currently on a 14 stop North American tour promoting his 'From Then On' studio album.
To be honest, we hadn't had the chance to check out Insomniac's revamped Academy LA since the venue transitioned from Create Nightclub earlier this year. The artists weren't to our liking and none of the bookings really stood out. However, when it was announced that Paul van Dyk would be gracing us with his presence, we knew we just had to go.
The venue started to get busy around 12, with Trance fans both old and new spread throughout the upgraded venue. Massive LED panels covered the ceiling with galactic and otherworldly visuals, and around 1230, the lights dimmed and Paul took the stage. Playing hits like Giuseppe Ottaviani & Ferry Corsten's 'Magenta', Paul took fans through an emotional journey that only Paul could orchestrate. The crowd went wild when Paul played 'Cyclone Extended Mix (Sector 7)' and  'Escape Reality', a track by Emanuele Braveri feat. Rebecca Louise Burch.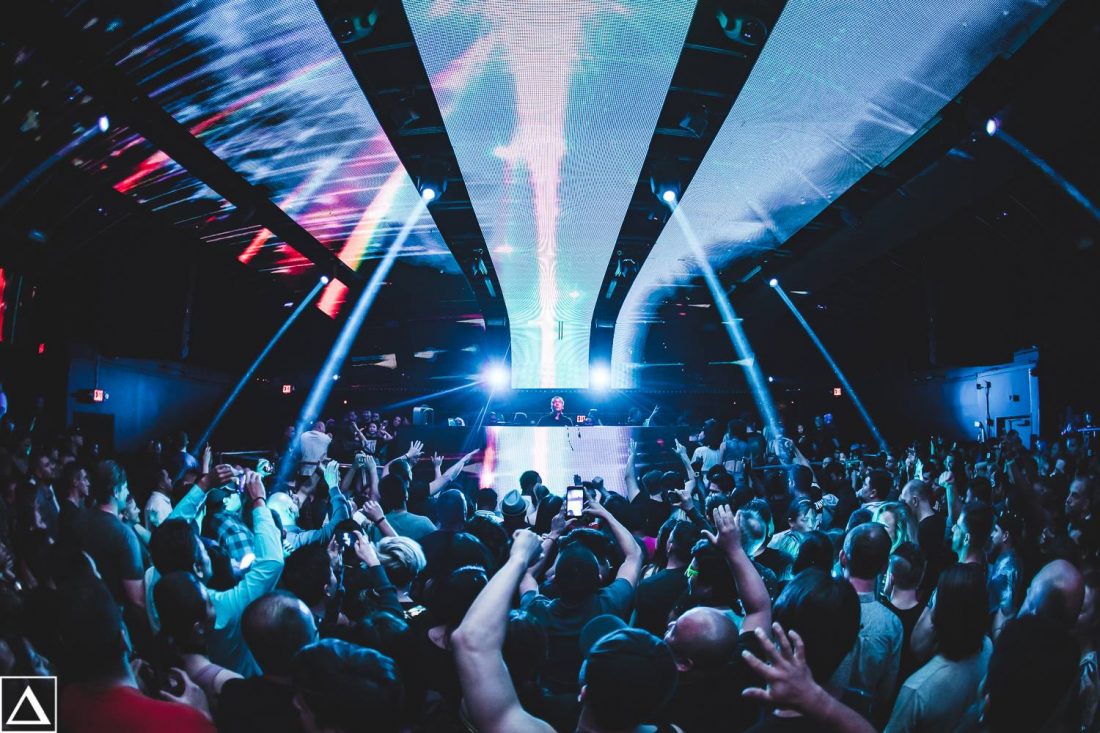 Paul is without a doubt an incredible producer but also an incredible presence when he hits the stage. He mindfully  navigates fans through an uplifting journey through the Trance abyss with meticulous care. At Academy LA, Paul proved why he has come so far in the Trance scene. He's very much in tune with taking fans through a special experience and his uplifting tracks transcend many boundaries. He's been on an incredible trajectory throughout his career, with several shows and festivals lined up for this summer.
Paul also recently announced his 2018 residency on the party island of Ibiza, Spain. His SHINE Ibiza Residency will kick off July 9th through September 17th on every Monday. Paul will also bring along some Trance superheroes like Aly & Fila, Bryan Kearney, Simon Patterson, Cosmic Gate, Neelix, Ben Nicky, Alex M.O.R.P.H., Andy Moor, Alex Ryan, Chris Bekker, Cosmic Gate, Fred Baker, Giuseppe Ottaviani, Grum, James Cottle, Jordan Suckley, Menny De Jong, Paul Thomas, Project 8, Richard Lowe, Standerwick, Steven Kirkwood and The Thrillseekers.
Make sure to catch Paul this summer  – you won't want to miss his incredible energy and extremely uplifting sets. For more info visit http://paulvandyk.com/.