Radiate, the one-stop shop for creating a dance music community, has introduced three new features perfect for expanding your rave fam. They're also giving away four GA Tix to any US-Based 2023 music festival plus cash prizes to celebrate.
As the leading app for connecting with other dance music lovers, Radiate is known for helping solo ravers find festival friends or those new to an area to explore the local scene. Whether you have a small group going to an event or are simply looking to grow your fam, Radiate lets you join communities and message other dance music lovers to spread PLUR throughout the world.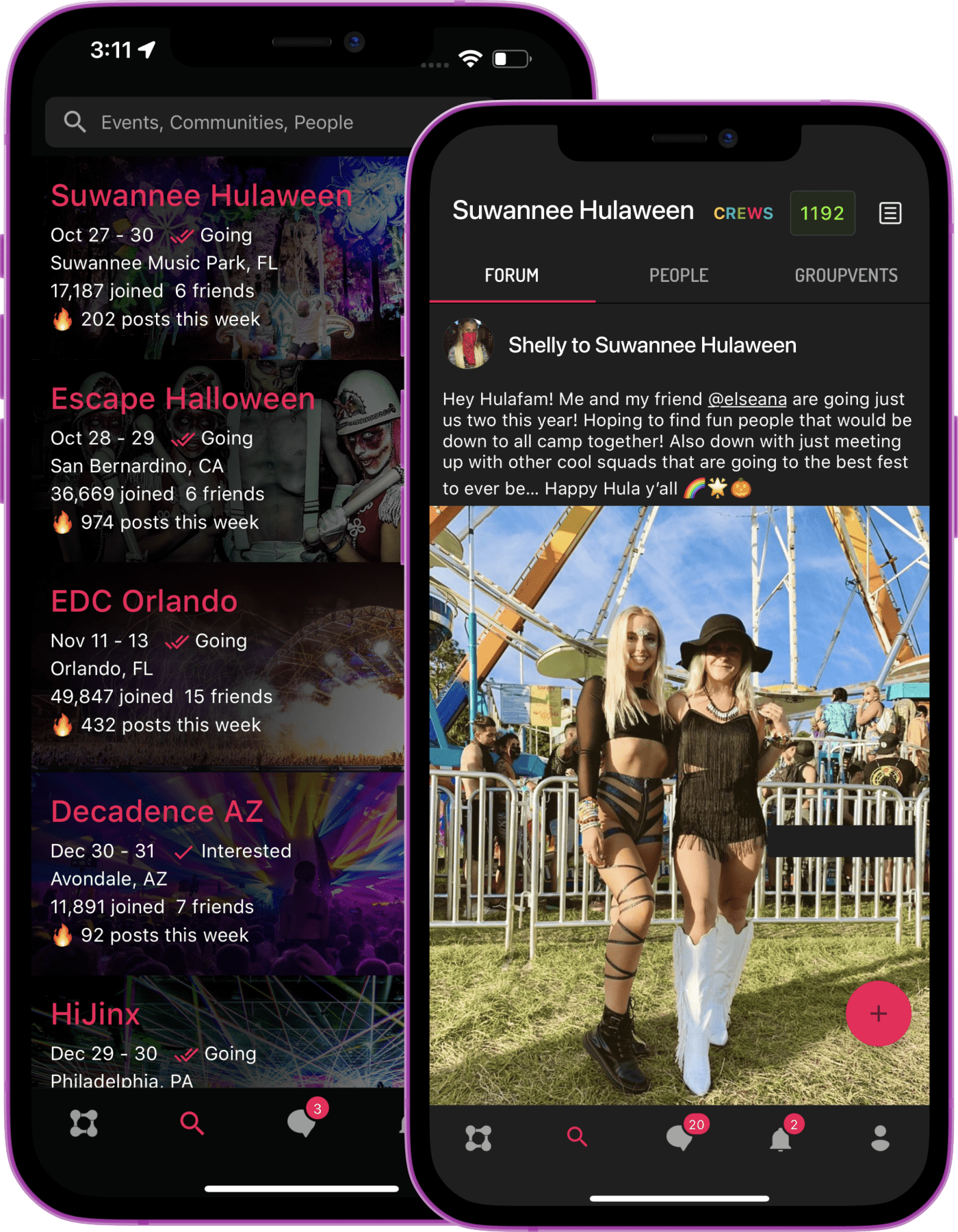 The New Features
The first feature is a "vouch" system that combats scammers and other issues plaguing the online festival community. Users can vouch for people, like a trustworthy seller, or can signal things like scammers. Buying and selling tickets and making real friends just became a whole lot easier.
The next feature is "plans", made for those groups that struggle to make a concrete plan and for dance music lovers looking for new people and things to do in their city. Every Thursday to Sunday, users can publicly indicate the events they are planning to attend or are interested in. Other users can then use this as a basis for which events they want to go to, simplifying the massive group texts where no one can make a decision. It's a great way to schedule an event, promote a show, and make local friends.
Last is the "add a friend" option. Radiate has finally added the ability to both match and make a friend, one of the most customizable ways to identify potential new friends on Radiate. Have plenty of matches but want to add your friends in real life? This feature is perfect for inviting others to the app or adding a new friend you made at an event.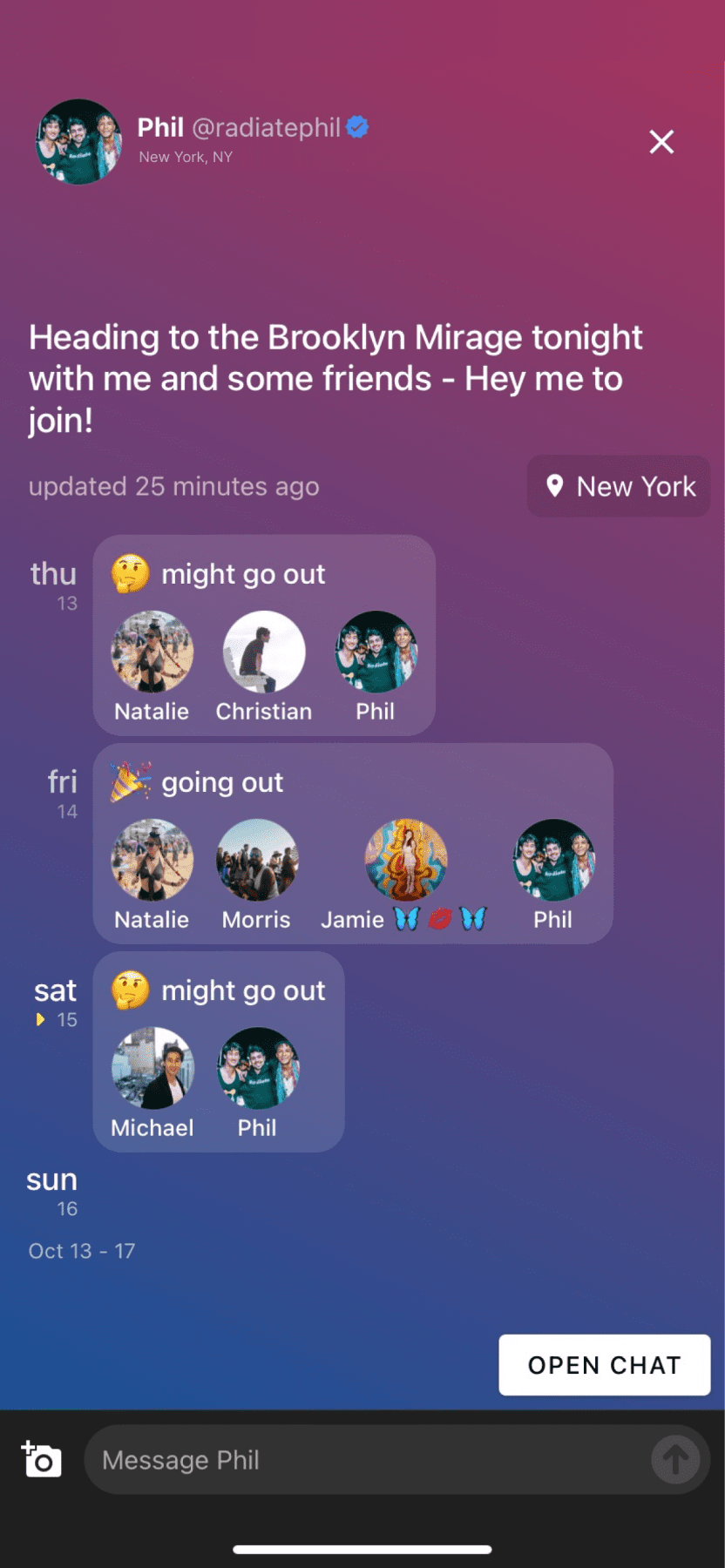 Radiate Is Giving Away Four Tickets To Any US-Based Festival!
Radiate is also running a special contest to win four GA tickets to any US-Based 2023 music festival of your choice and in-app rewards. Add 10 friends on Radiate by November 14 and you'll automatically be entered into the contest to win 2 GA tickets, but whoever has the most friends by November 14 will win the grand prize of two GA tickets to any US-Based 2023 Music Festival of their choice, a $250 Travel Voucher, in-app rewards, and merch. Download the app to enter and join the ultimate online dance music community. 
Radiate is one of the most popular festival and concert discovery social apps with a built-in capacity for creating a community of local and national dance-music lovers. With partners like Live Nation, Insomniac, and Relentless Beats, it's the reliable source for all things dance music. 
To download the app and enter the contest click here.
All images provided by Radiate