Singer. Songwriter. Producer. Director. Cinematographer. Stylist. These are all skills and professions  WHIPPED CREAM has on her resume.
Following the release of her single, "Angels," back in August, the Canadian multi-hyphenate, who was born Caroline Cecil, has entered a new era of her artistry. One where she is creating with full autonomy, bringing to life the music and images as they exist in her mind.
"Angels" was the first time Cecil had ever recorded her own vocals on a release, and for the accompanying music video, she filmed the entire thing on her iPhone.
Now with the release of her new single on Monstercat, "Be Here (La La La)," she has brought what she sees in her mind into reality once again with another music video which she directed, styled, and even found locations for.
Beyond her own work on the music and visuals for "Be Here (La La La)," Cecil collaborated with The Duchess, a burgeoning artist she first encountered at the revered music production school, ICON Collective. In the video both artists take center stage, demonstrating their equal ownership of the music.
EDM Maniac caught up with Cecil at Amsterdam Dance Event to discuss this new era of her artistry. One where she is stepping into her own power as a creator and an individual, and one where she aims to serve the scene and her listeners through her honest and authentic approach to her music.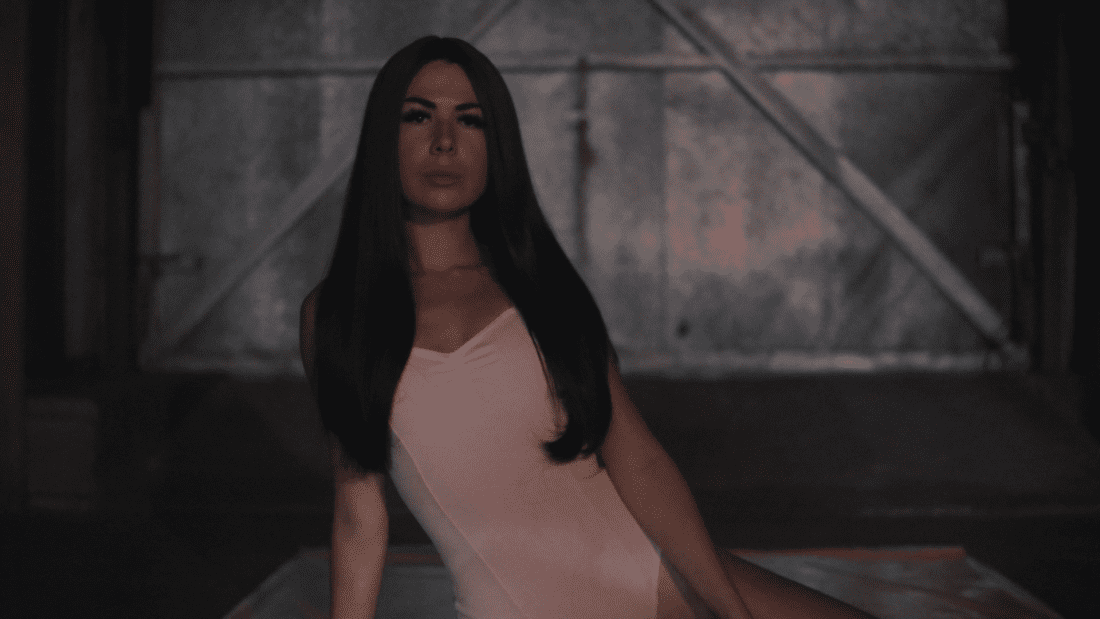 EDM Maniac: Your latest single "Angels" was the first time you sang on one of your tracks. Now that you've added vocalist to your resume, how has the music you've been making been affected?
WHIPPED CREAM: I never really knew that I could sing so just being able to realize that I can sing and write feels like something that I've been fighting for the last decade, to be honest.
I always thought it would just be me producing and making songs, but to be able to incorporate my voice and my writing—it's a great feeling to have for sure. I'm writing more on songs now; singing more on songs and I can vibe out and make melodies with my voice and it's great.
EDM Maniac: On your latest single, "Be Here," you collaborated with The Duchess, with whom you clearly share a powerful creative chemistry. What made you want to start working with her?

WHIPPED CREAM: She is super talented. First her personality. Obviously, we clicked. She's really driven, independent, knows what she wants. A lot similar to how I think of things in life. She meditates and has been through a lot so we connected in that way.
Then I got in the studio with her and I was blown away by the knowledge she had, using all the plugins and EQing. Doing a lot of shit that I don't do. And she's got good ideas. She's the whole package. 
EDM Maniac: What is it like for you to aid the career of an up-and-coming artist?
WHIPPED CREAM: Since I started, I've really wanted to use my platform to help people. Male, female, any age, it doesn't matter. They could have no followers, no music out—it feels good to be able to help people if I can. But it's all her. She deserves it. I don't think I have anything to do with it. She speaks for herself. 
EDM Maniac: You directed, styled, and even found locations for the "Be Here" music video. You also did the same for the "Angels" video which you also shot yourself. How long have you been developing your skills as a filmmaker? Were you working on filming videos before music?
WHIPPED CREAM: I've always been into cinematography and movies. I really want to tie the two together and eventually make movies out of my music. I think it's such a powerful thing to have something you can see with the audio. I think it brings the listener to a whole other level of being able to feel something when you're pairing it with a strong visual.
EDM Maniac: How does the music inspire the visuals? Or is it vice versa?
WHIPPED CREAM: Usually, when I write music there's a word or feeling I'm thinking and then the whole song is fueled by the feeling or the meaning or whatever is going on. And usually with any record, any song I've ever made I can close my eyes and there's something playing and I can describe what I'm seeing. So if I can bring that to reality, that's what I'm trying to do.
EDM Maniac: And now you have proven twice that you can do that. How does that feel? To know that when you see something in your head you can make it into something real?
WHIPPED CREAM: It's fucking awesome. It's the definition of being able to manifest your dreams. And an even higher aspect of this is we have an even larger music video coming soon in a couple of months that I won't talk about quite yet, but there's some really cool groundbreaking things that I didn't even think I could do.
EDM Maniac: One thing you've talked about in past interviews is how your mind creates your reality. Given that you are aware of this power you have, what are you manifesting for the future here and now?
WHIPPED CREAM: Well, first of all, I think everyone has this power and I think whatever happened to us in our lives deteriorates what we think we deserve. So, the more you can clear that shit and work on your inner self the more you're going to manifest, and everything is a map into yourself. Once you figure out all the shit you're starting to unload you'll be able to open it up and get your wildest dreams. 
There are things that are happening and that have happened in my life and people I've met that you just like can't even dream of it, but it's because I've done a lot of inner work. That's really the thing. Doing the inner work and being grateful for what you already have.
Images provided by Monstercat