For many people in the dance music community, festivals and events are the spark that makes us feel alive. All of us dance-music lovers have made so many friends and memories at these events that keep us coming back again and again.
But what happens when that spark isn't there? Sometimes things just go wrong and that's not something you can control.
For my second-ever festival, I went to Escape in 2019, and I was extremely anxious about getting there late after a fiasco at my first festival where I only went for two hours due to traffic. I would give anything to prevent that from happening again…
…And of course, it did. We arrived slightly late again and I missed i_o, who was one of the main artists I had wanted to see. This set off a major anxiety in me about the fleeting nature of festivals.
I was constantly thinking useless thoughts like, "Which festival will be my last? Will I ever find more people to actually go to events with? Is everyone just too old now?" You know, basic bottoming-out type stuff.
Going through the pandemic, ironically, helped me to remedy to this fear. Through live streams, I got to see current and past live performances of so many artists and for a while, it made me wistful for something I never really got to experience. It also helped me realize something important about in-person events.
Even though music festivals feel like a magical fairyland, things will never go exactly to plan. If you want to see a specific artist, shows are always your best bet. But what makes a festival so amazing is the freedom to explore a utopian land of music, art, and community without thinking about the outside world.
So while setting intentions and making a plan is important, there can be a benefit in letting go of your expectations and rigidity to simply let the experience come to you. And that can be empowering.
The psychology of letting go of what you can't control (such as outside circumstances and a strict schedule) and taking control of what you can (like your surroundings) can completely change your outlook on music festivals.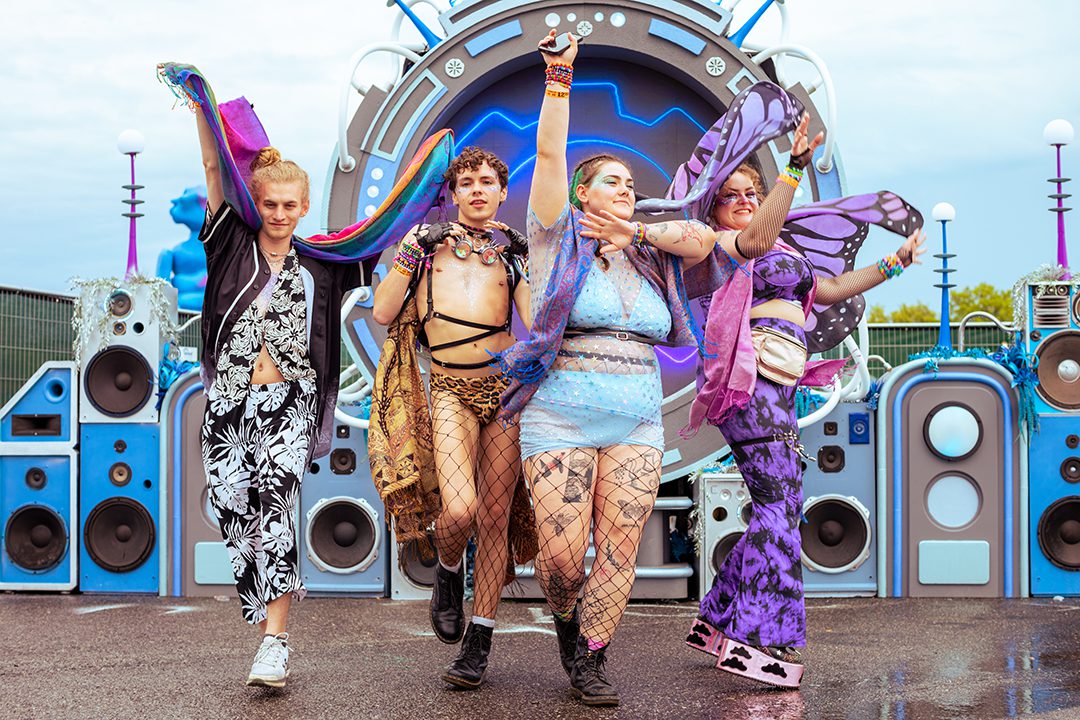 We all remember our first magical event, where we had absolutely no idea what to expect. Or maybe we had super high expectations and wound up feeling drowned in the fact that festivals can be uncomfortable. But taking control of your festival experience is the secret many veteran ravers use to keep coming back after many, many years.
The first aspect under your control is the setting. Take a look at both the people around you and where you are standing in relation to the stage. Maybe the group near you isn't giving off the energy you want. They could be scowling, judging, pushy, or talking so loud and obnoxiously that they somehow drown out festival speakers (yeah it's happened before).
The sound could be too quiet to feel the bass or so loud to where it's detracting from the overall tone of a set. Maybe you're too close to appreciate the exceptional visual work and production.
In this situation, simply moving your group to another area where people match your energy or you can experience the art better can shift your attitude completely. Seeing the visuals and the artist can also take you out of your head and back into the music. Or better yet, sit down at the back and get a huge view of everyone enjoying the music around you.
I was at Project Glow in Washington, DC and it was my first out-of-state festival. I was staying with my sister in a city I didn't know and I was with a group of people I had never met before. I had also just hit two back-to-back festivals before Project Glow. Safe to say, I was pretty exhausted.
GRiZ was about to play and I felt myself draining quickly. So I left the group, went to the back of the set, and sat to watch while eating a calzone the size of my face. It was incredible.
The fireworks, light effects, and trees in the foreground went perfectly with GRiZ's jazzy, high-energy set and my cheesy snack. I also got to hear "GRiZtronics II (Another Level)" for the first time and see the whole crowd go absolutely nuts. It completely changed my attitude and turned around the night.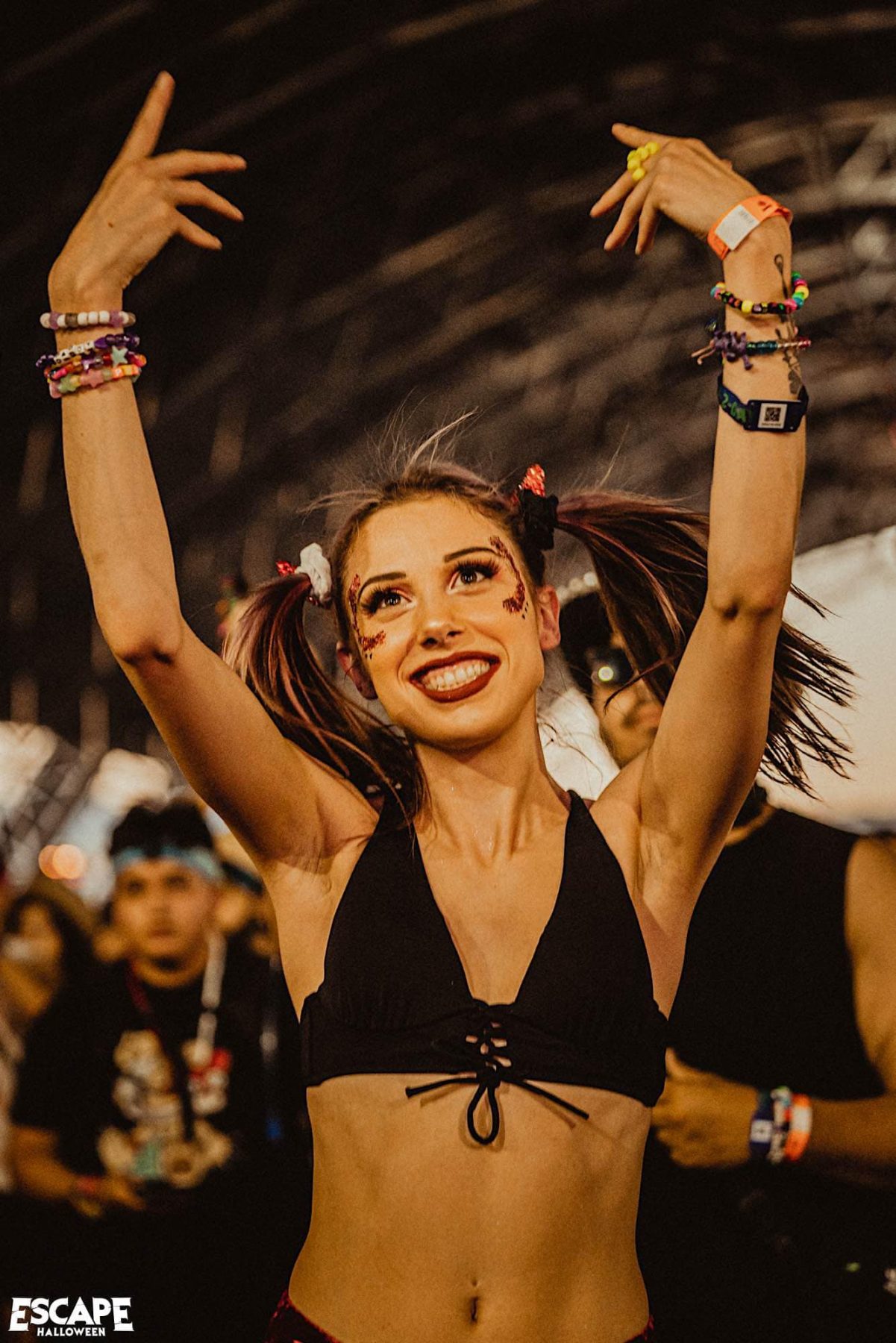 Another way to take control of the situation is to focus on your own body and fuel up or rest. If you are feeling exhausted or irritated, it may be because your body is trying to tell you something.
Take care of yourself and sit down, drink water, or eat. Eating one chicken nugget throughout a whole weekend may make you feel full, but likely low blood sugar is contributing to your mood. Festivals are physically demanding and if you want to be enjoying music for a long time, treat it like a marathon and fuel up.
Or embrace being sober for the night and put down the drink. While we all want to celebrate and let loose, sometimes "enhancers" can actually make you more anxious and cause burnout. It's also hard to respond rationally in that frame of mind, when things don't go according to plan.
Slow down. Try going sober the rest of the night, and you can remember the set a whole lot better.
Lastly, taking control of with whom you share your energy can be incredibly empowering, so if you feel like your group is dragging you down, try leaving them for a bit.
Maybe you are with some new people you aren't as comfortable with or there's drama that's creating tension. As long as you're safe and have a plan for meeting up after, you could benefit from going on a solo journey.
I once went to an event with my usual rave fam and they brought around a guy who doesn't really "rave," a recipe for unpredictable behavior. Throughout the night, he made fun of people's outfits, talked during sets, and was extremely judgmental. The last straw was when someone accidentally bumped into him and he tried to physically fight them.
We quickly left the stage, yelled at him a bit, and I left the group until the last set. And it was one of the most fun experiences I had ever had. I was able to dance and shuffle without judgment, made some random friends, and saw artists I didn't plan to see.
It was also a great reset for the bad attitude I had developed and reminded me that while there are some bad apples at events, as long as you are a source of PLUR there is hope.
These festivals can be the spark that makes you feel alive, and you are the only one who has the power to keep that spark going.
Featured image from Tomorrowland, first image from Project Glow, second image from Escape Halloween