Coming off their recent return to the stage, Australian electronic band RÜFÜS DU SOL has announced their new destination event, Sundream Tulum. They produced this beachside festival in partnership with Papaya Playa Project, a resort that harnesses the organic feel of Quintana Roo combined with world-class comfort.
Throughout the course of four days, RÜFÜS DU SOL will perform twice, one live set and one DJ set, along with a lineup made for the jungle. Everyone from Keinemusik's Adam Port to the multi-instrumentalist Eelke Klejin to exciting hybrid artist Monolink retains a sense of naturality in their music that links them to their surroundings.
During the recording of their latest album, Surrender, RÜFÜS DU SOL focused on maintaining their health on all levels, and they have seen fit that Sundream will offer ticket holders the same opportunity. Before the party starts at night, attendees will have access to all manner of mind-and-body-conscious activities to prepare themselves for the dancing ahead.
Sundream Tulum will take place March 10-13, 2022 at Papaya Playa Project. Check out the full lineup below. Tickets go on sale Friday, November 19 at 11AM PT. Click here for more information.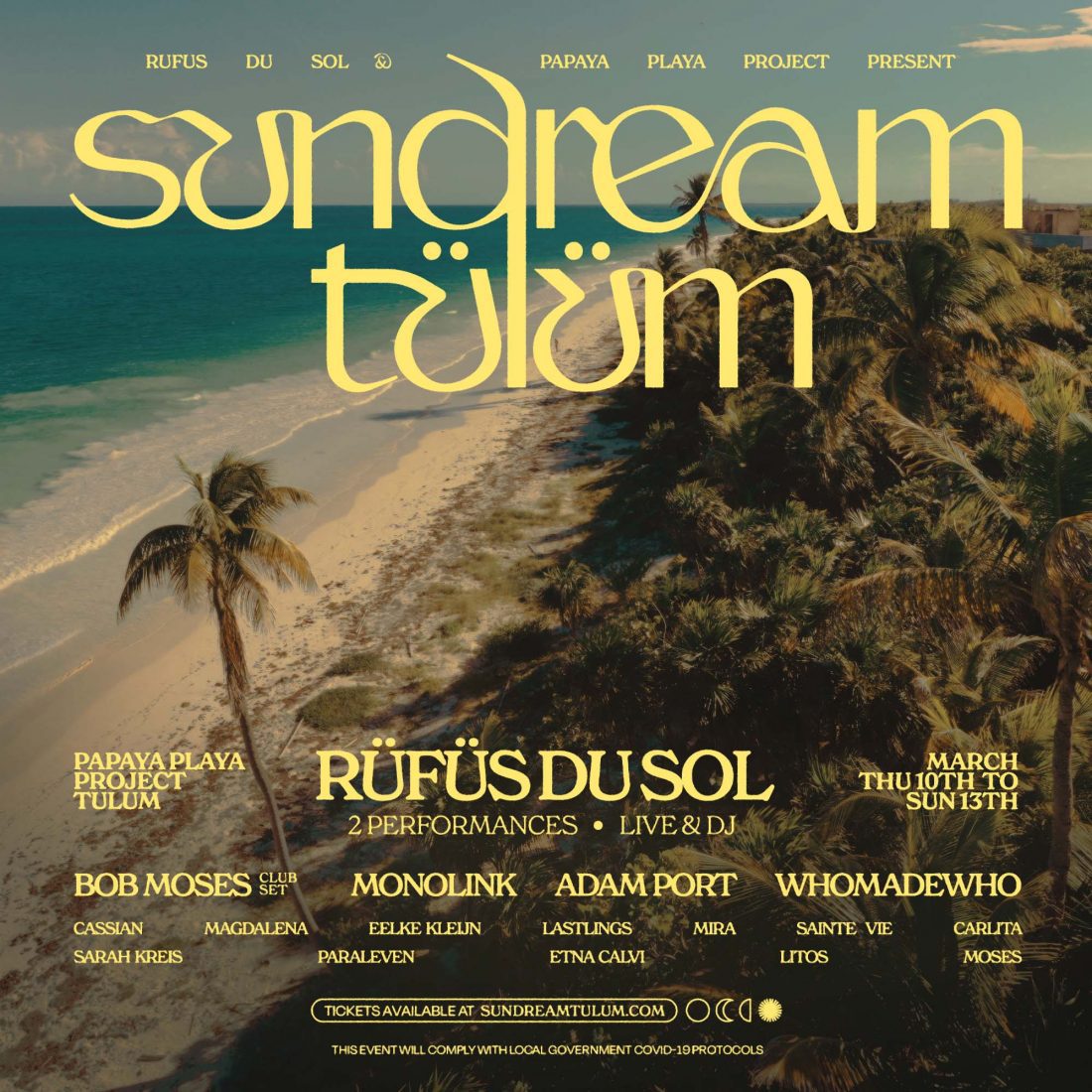 Featured image by Eliot Lee Hazel