Carl Cox, Tiësto, Dubfire, and Fisher will perform at the 3-day event
SAGA Festival will be making its 2021 debut with its highly anticipated 3-day event which will take place between Friday, September 10, and Sunday, September 12 at Bucharest's Izvor Park. The beautiful backdrop is the perfect location to bring together music fans from all over the world for a weekend full of music and love.
The festival will combine talents from two of the largest event organizers on the planet. Both ALDA (AMF) and Insomniac have partnered to host SAGA Festival, which both companies promise will be the beginning of an extraordinary new chapter. Together, both companies have organized more than 350 shows for more than 30 brands worldwide. The previous success of both companies will propel SAGA Festival into the category of one of the biggest and sought-after music festivals around the world. CEO of ALDA, Allan Hardenberg, had the following to say about SAGA Festival,
"The world is opening up again and I am counting the days until we can celebrate in the best way by welcoming everybody to the extraordinary debut of SAGA festival. What we have in store is ground-breaking – from the amazing lineup to the immersive music experience and so much more. This will be a truly special celebration of music. Hope to see everybody at this first edition of SAGA in the heart of Bucharest. Let's celebrate freedom together!"
The festival is broken up into mainstage, Techno/House, and local talent. Mainstage artists will include Alan Walker, Don Diablo, Tiësto, and Timmy Trumpet, amongst others. Artists for Techno/House will include Carl Cox, Dubfire, Fisher, and Sonny Fodera, amongst others.
Tickets for the 3-day festival are on sale now and can be purchased here.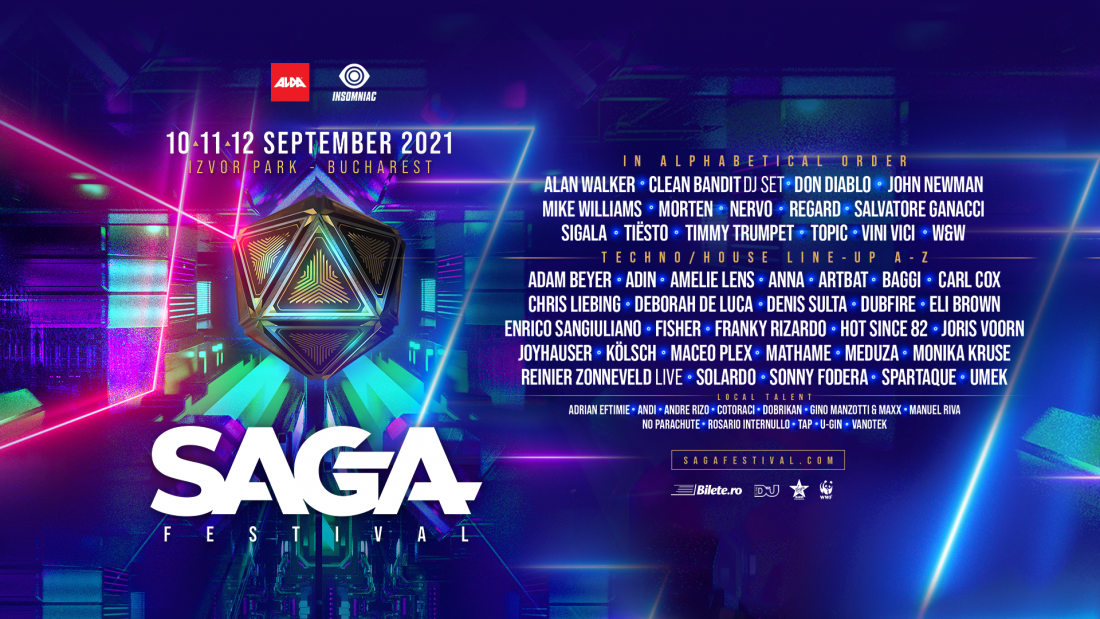 Feature Photo – Festicket