Sidepiece is ready to go further with their Kiss And Tell Second Bass tour dates.
Phase two of the tour will take house duo Sidepiece, the side project of Party Favor and Nitti Gritti, all over the world. Dates include huge events like Escape Halloween in Southern California, Grass is Greener in Australia, and one of the final sets at Printworks in London.
The duo claims this leg of the tour will have more cities, more special guests, and more IDs.
Sidepiece have rocketed to stardom since their debut in 2019 with "Wanna See You". Their 2021 release with Diplo, "On My Mind," currently has over 200 million listens on Spotify. They've also collaborated with huge names like house legend Lee Foss.
Tickets go on sale Friday, August 25 here.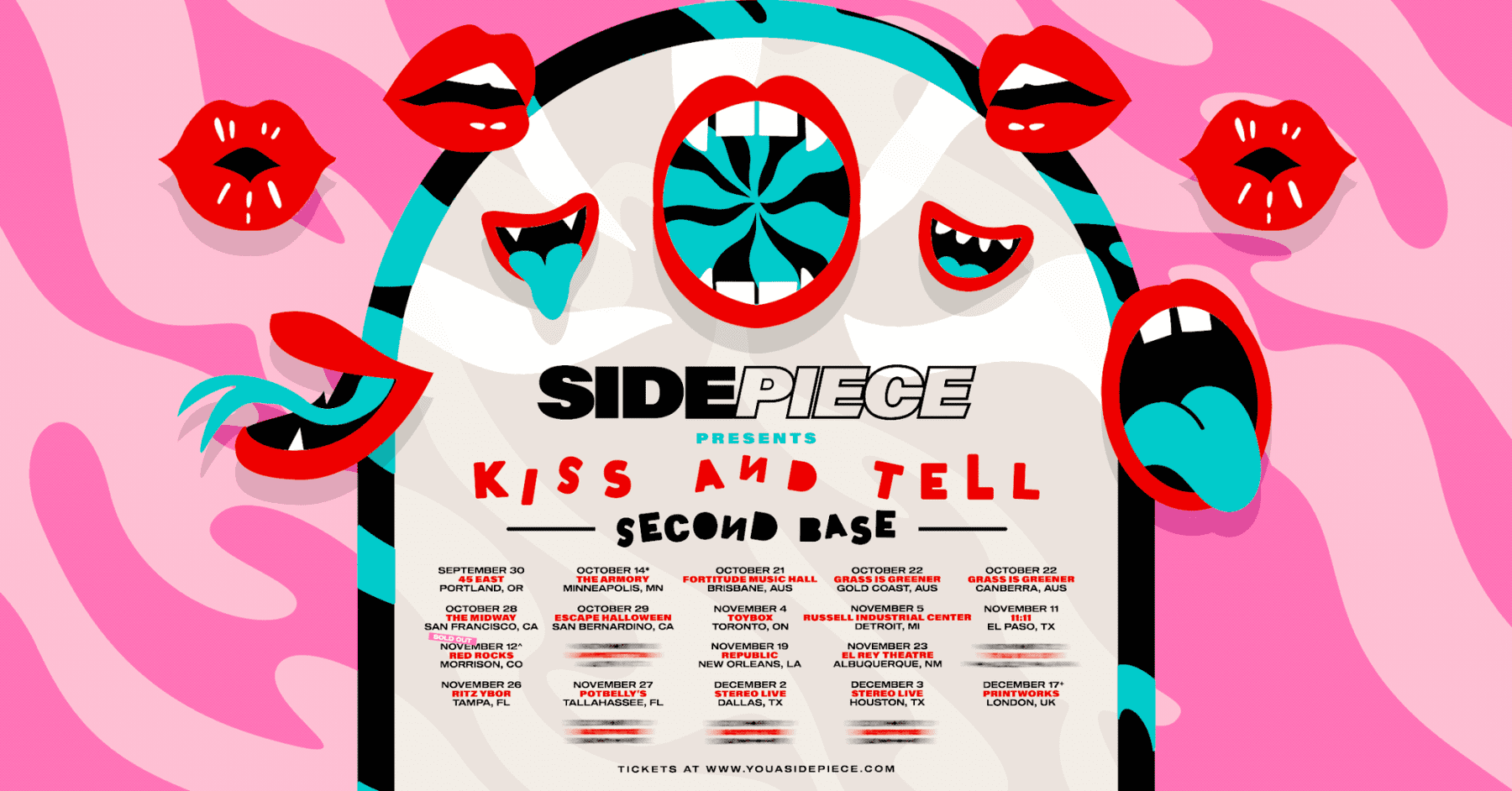 All images from Sidepiece