Anjuna family favorite Simon Doty just announced his forthcoming debut album Universal Language and a following 30-date world tour.
The Canadian DJ and producer is a regular on Anjunadeep with five EP releases on the label since 2019. Now he's dropping his first ten-track LP on Anjunadeep on April 28, with the first single "Soulflow" (feat. Ursula Rucker) out now.
"Soulflow" sees Doty collaborate with American spoken word artist Ursula Rucker, whose thought-provoking vocals perfectly accompany the driving, house-inspired beat.
The melodic track feels as dreamy as any Anjunadeep piece but with an emotional and uplifting feel that brings meaning back to the club sound.
Simon Doty said about his new album, "We're starting to lose the groove in underground dance music. This album is partly about showing people that club music can still be melodic and emotional."
In support of his upcoming album, Simon has also announced phase one of his "Universal Language Tour." The over 30-date tour kicks off in February in North and South America, before moving over to Europe and Asia with even more dates to be announced.
Check out the full tour schedule and listen to the first track of Simon Doty's debut album, "Soulflow," below:
Click here to access tickets to the Universal Language World Tour.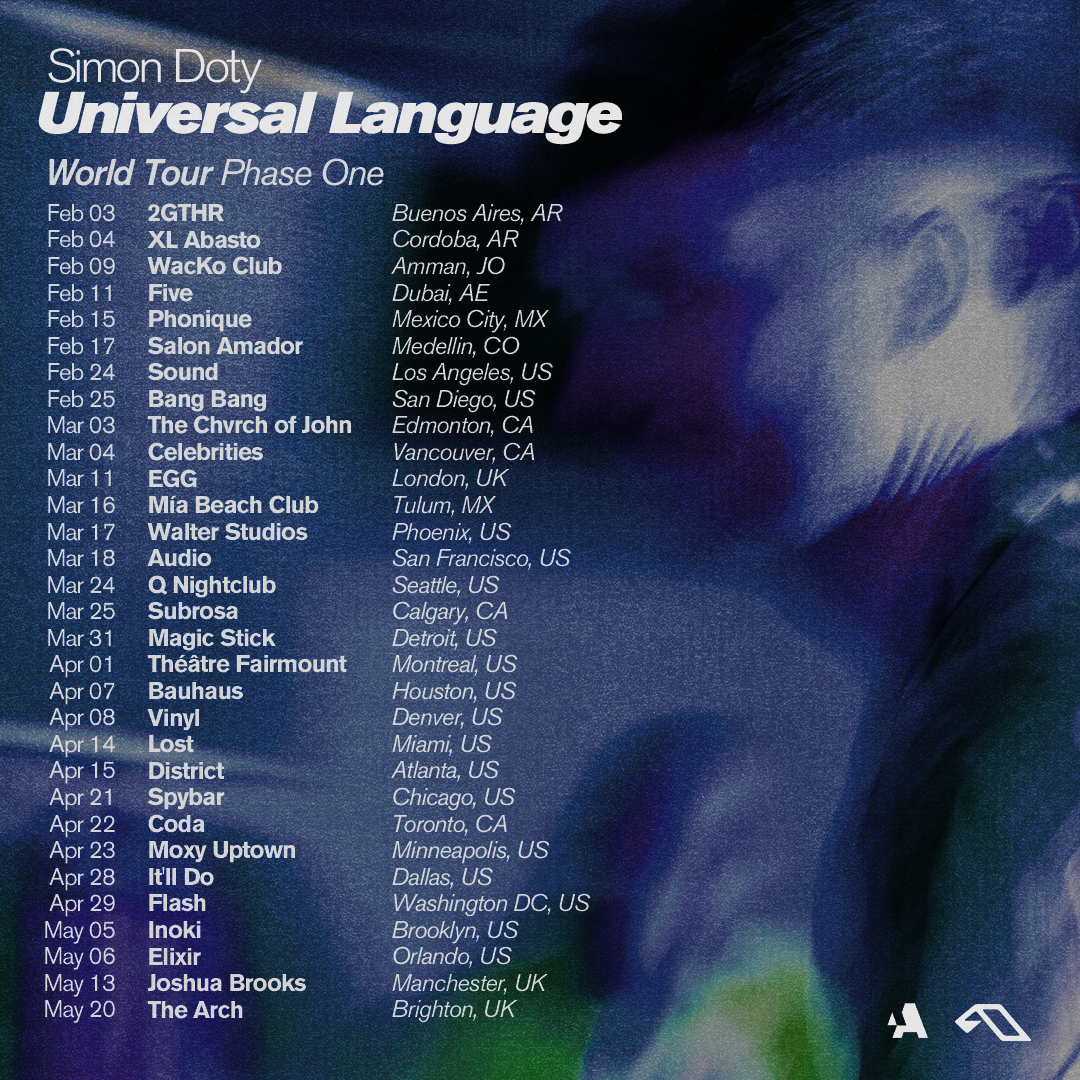 Featured image from Simon Doty, photo credit juansolophoto