This week, the big piece of news that Ye was dropping out of Coachella spread like wildfire. Speculation quickly followed as to who would replace him, and today the answer is here: Swedish House Mafia (SHM) and The Weeknd.
SHM is a convenient choice as they were already on the lineup, but the bookers at Coachella knew that simply cycling them into the Sunday slot would not be sufficient. As such, they have added the generation-defining voice of the The Weeknd, real name Abel Tesfaye.
The booking is listed as "Swedish House Mafia x The Weeknd" on the poster which could mean a number of things. The two major acts could perform separate sets, but they could also join forces for a unique shared performance. Tesfaye contributed vocals to "Moth To A Flame," a track on SHM's new album, and so they will likely perform that together.
However, SHM have many more vocal-driven smash hits to their name. Could it be that Tesfaye will sing "Don't You Worry Child" and "Save The World" live with the legendary dance trio? On Coachella's main stage anything is possible.
Coachella will take place April 15-17 and 22-24, 2022. Check out the updated lineup poster below, and click here to join the waitlist for tickets.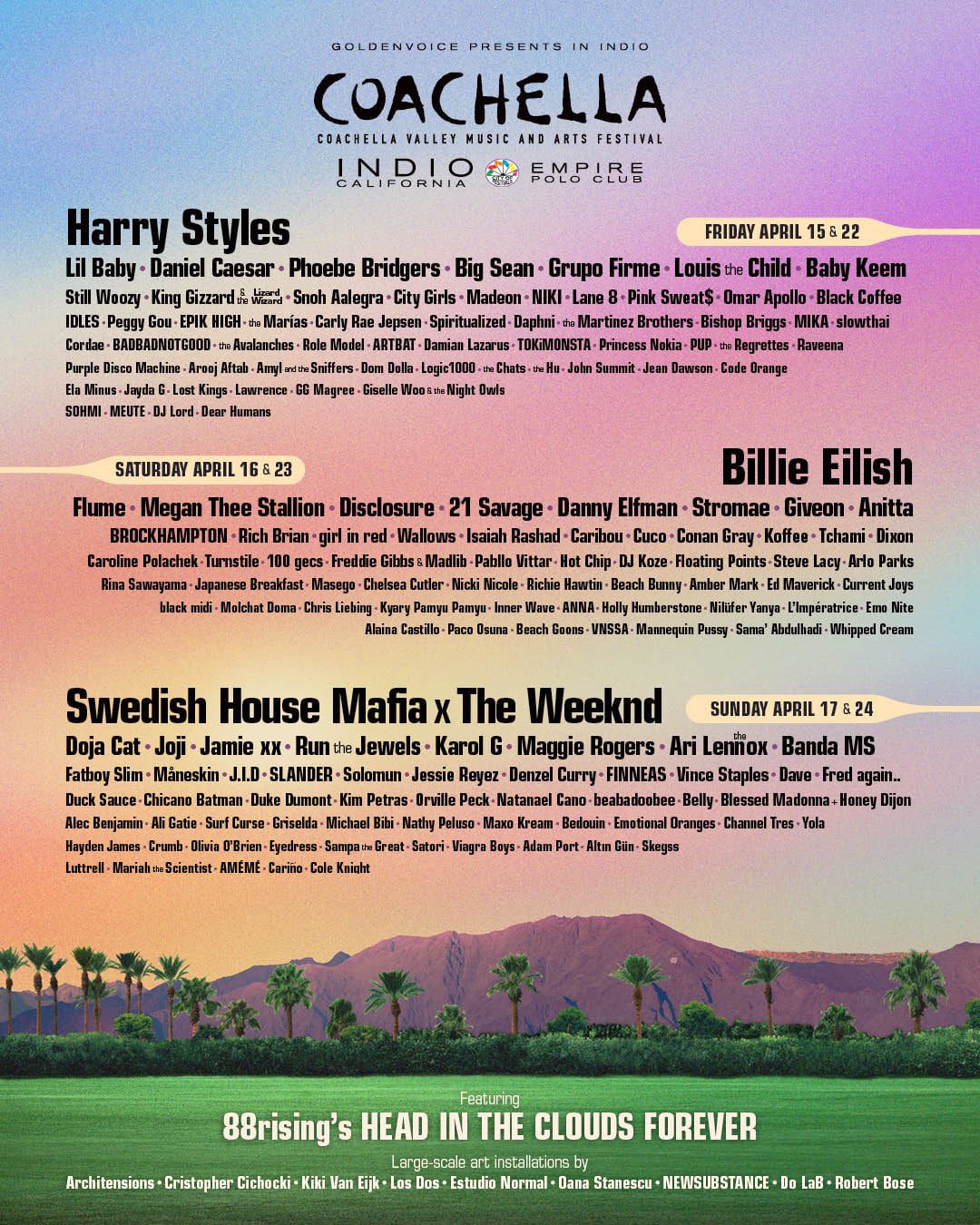 Featured image by Alexander Wessely