One of the highest-grossing duos in dance music, The Chainsmokers, recently removed their early hit "Kanye" amidst the rapper's anti-Semitic comments in the media.
The duo stated on their Instagram stories that rapper Kanye West inspired them with his music and vision, him even sampling their dance music track "New York City" for a collaboration with Alicia Keys. They state the song and subject no longer represent the views they once shared and condemned Kanye for his "hate rhetoric and bullying."
Kanye West has recently come under fire for making anti-Semitic comments on his social media and to the press, eventually being dropped from his nine-year partnership with Adidas over the behavior.
Read The Chainsmokers' full statement regarding their song "Kanye" below: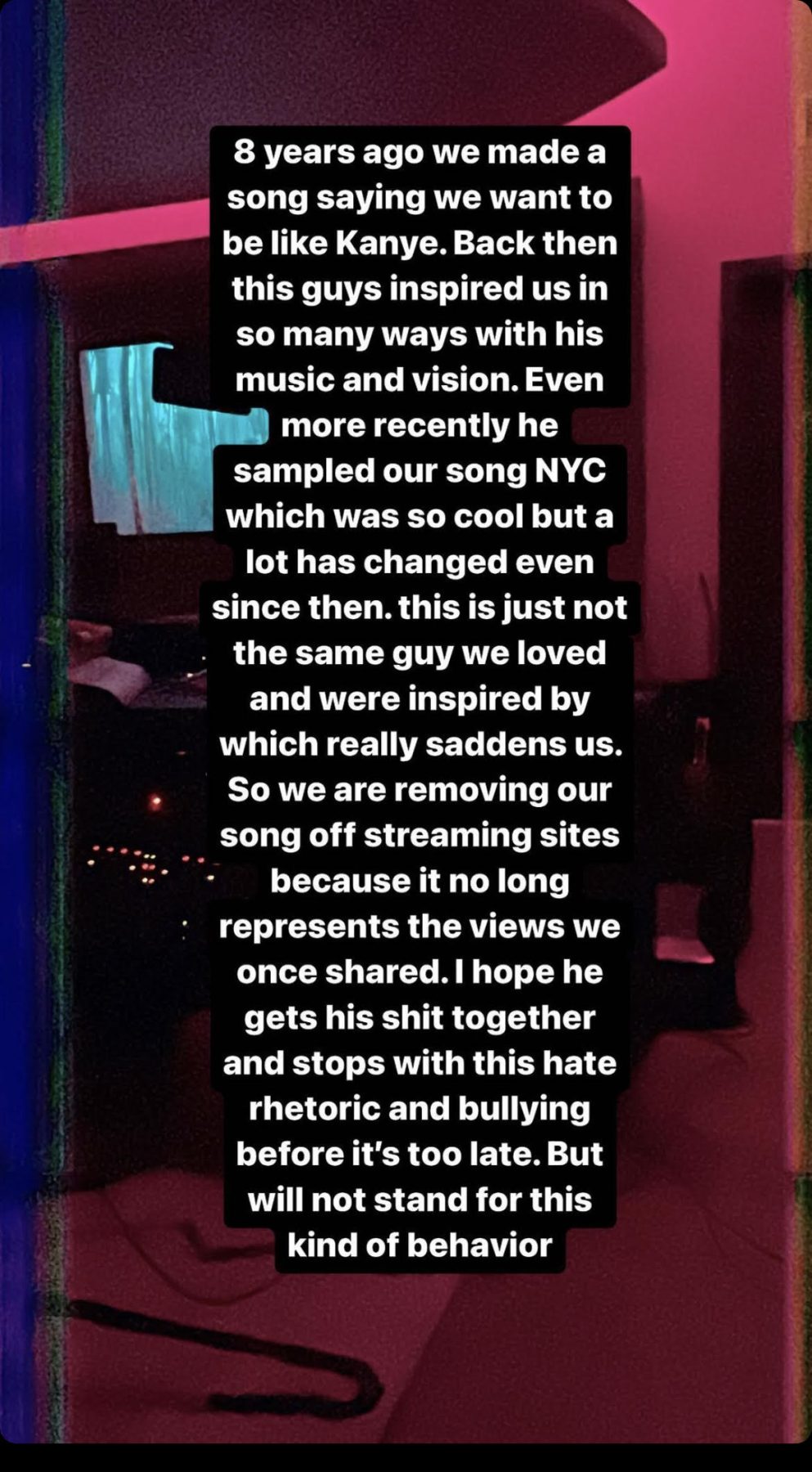 Featured image from The Chainsmokers, statement image from The Chainsmokers