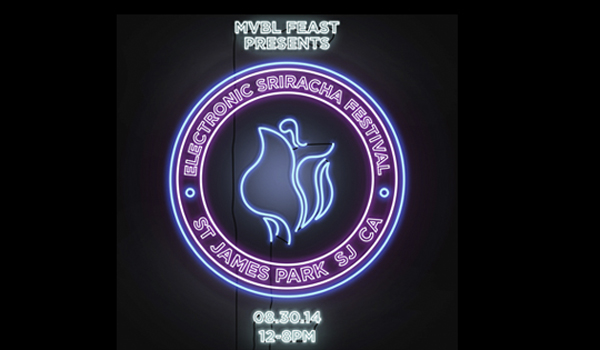 We know you're probably thinking, "wait, what did I just read?"
Well, you just read that an EDM Sriaracha Festival is coming to California. The Electronic Sriracha Festival is being organized by San Jose-based catering company Moveable Feast, and the party will be going down at St. James Park in San Jose on August 30th.
The website is describing the unique event as: "2 city blocks, 3 stages of electronic music, 4 bars, and 120 sriracha-infused dishes." Also according to the website, on July 21st at 9am PDT we'll get the full lineup of DJs who'll be playing this all-ages laid-back foodie-festie event.
While we don't know  much else than that as of right now, this sounds pretty interesting. Those awesome Bay Area vibes, Sriracha and an EDM festival? Sounds like the perfect marriage of some of our favorite things! When more info is released we'll be sure to bring it to you. Until then, here are 25 ways you can use Sriracha.