The Untz Festival is California's number one pick for pure bass music, and the 2023 lineup continues this reputation in fine style.
From May 12-14, notable headliners like Of The Trees, IMANU, YHETI, DMVU, and more names pushing the progression of bass and wonky sounds for the festival's 7th edition.
The Untz Festival is an underground bass event in Brown's Valley California, less than an hour from Sacramento and Chico. The sunset through sunrise experience features top-tier sound, workshops, yoga, and camping for an intimate reunion for Northern California bass lovers.
Check out the full lineup for The Untz Festival below and tickets to the event May 12-14, 2023 can be found here.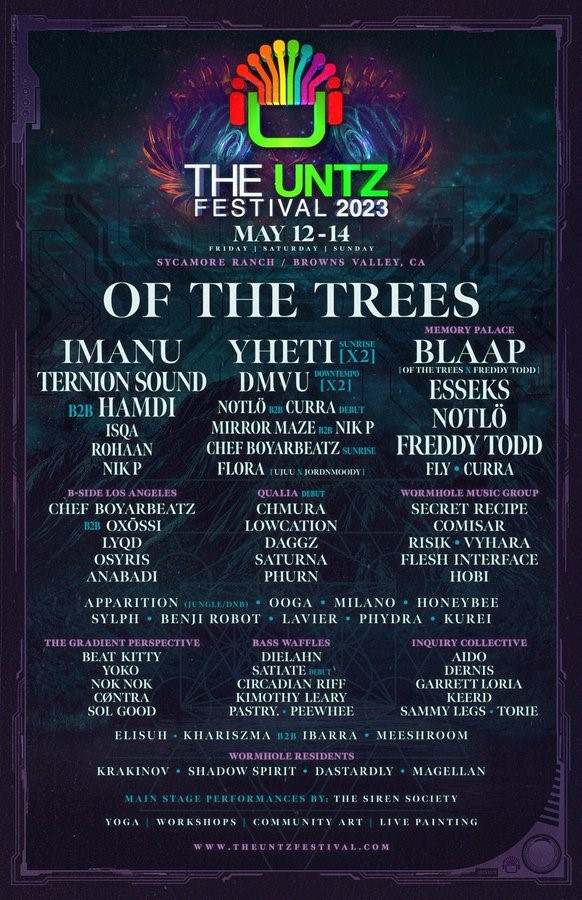 Featured image from B-Side Los Angeles