Can you believe it?! We're just a few days away from the 14th edition of one of the world's most popular events, Tomorrowland. Later this week, people from across the globe will descend upon Belgium for an epic weekend filled with magic and music. 
Tomorrowland is more than just a music festival. It's a camping experience, a foodie heaven, and a worldwide community. As we dive into the 14th edition of this massive gathering, we thought we'd share some of this year's astonishing numbers that truly illustrate how unique Tomorrowland really is.
This year's theme is the "Story of Planaxis." Tomorrowland organizers say this year's theme will transport fans into a magical "underwater world." The festivals will also take on a new design with a more "modern feel." It will take 12,000 crew members to make Tomorrowland 2018 happen.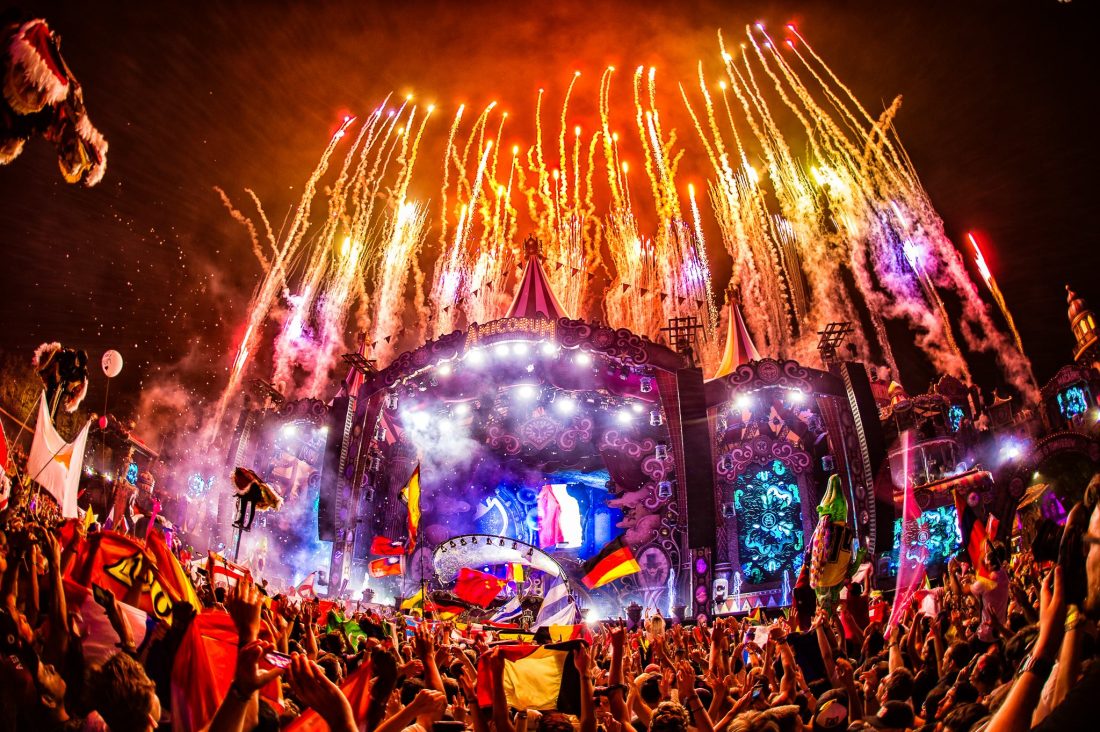 400,000 tickets were sold for this year's event. The festival takes place over 2 weekends and features 18 stages of music, with 200,000 fans per weekend. 
People from over 200 different countries will be visiting the festival, making Tomorrowland the #1 most international event on the planet.
Tomorrowland TV will again live stream and broadcast reports, DJ sets and interviews directly from Tomorrowland.
The camping experience at Tomorrowland is called Dreamville: a fully functional community with 12 accommodation packages, and features supermarkets, a butcher shop, tattoo shop, beauty salon and much more. Dreamville is the size of 128 football fields with 500 crew members.  Tomorrowland will provide nearly 18,000 sleeping bags for around 38,000 people at Dreamville this year. Dreamville also has it's own radio station, 87.6FM.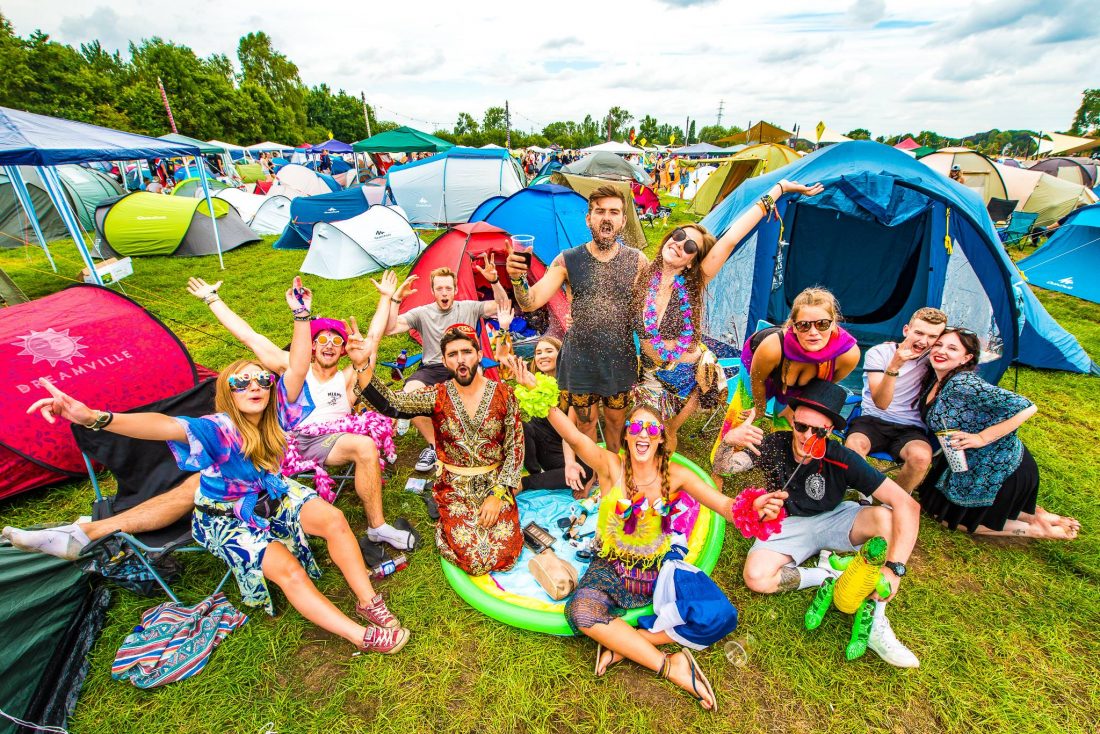 Last year, Tomorrowland was the biggest social media music event in the world.
Tomorrowland on Facebook has (+ 13 million followers), Twitter (+2.4 million followers), Instagram (+5.3 million followers) and YouTube (+6.5 million followers).
Tomorrowland 2018 will feature a brand new stage, offering an unprecedented musical experience. The Atmosphere Stage's set up is unique in more ways than one. Atmosphere is suspended from a gigantic crane construction that was tailor made for Tomorrowland. At its highest point the tent reaches 32 meters. The tent is also equipped with a video net that covers the entire walls. The video net is 2 kilometres long and contains 120,000 led lights. The tent envelops the spectators in an acoustic cocoon, with an immersive experience. Other surprising facts: The tent can withstand 10 tons being hung from the ceiling, or the weight of 3 adult elephants, and the printed tent canvas is about 4500 square meters, almost the size of 4 Olympic swimming pools. 
There's several food options at Tomorrowland. The Tomorrowland Restaurant combines an exclusive view on the mainstage with the most exotic flavors. This year, 1-star chef Ken Verschueren will serve you a star-class menu and a premium glass of wine.
Hidden in the Mainstage is the Secret Resto where Piet Huysentruyt (1*Michelin) cooks for 12 guests during 6 diners. Proceeds are donated to the Love Tomorrow Foundation.
This year 32,000 people from around the world will take part in the Global Journey, the largest ever travel undertaking by a festival worldwide. 11,000 will travel via Brussels Airlines and 10,000 festivalgoers will stay in hotels in Brussels. Tomorrowland has 240 flights from 83 different airports and 24 gate parties.
Tomorrowland has collaborated with Brussels Airlines to crate their own plane, AMARE. The plane is 37.56 meters long and stands 11 meters high.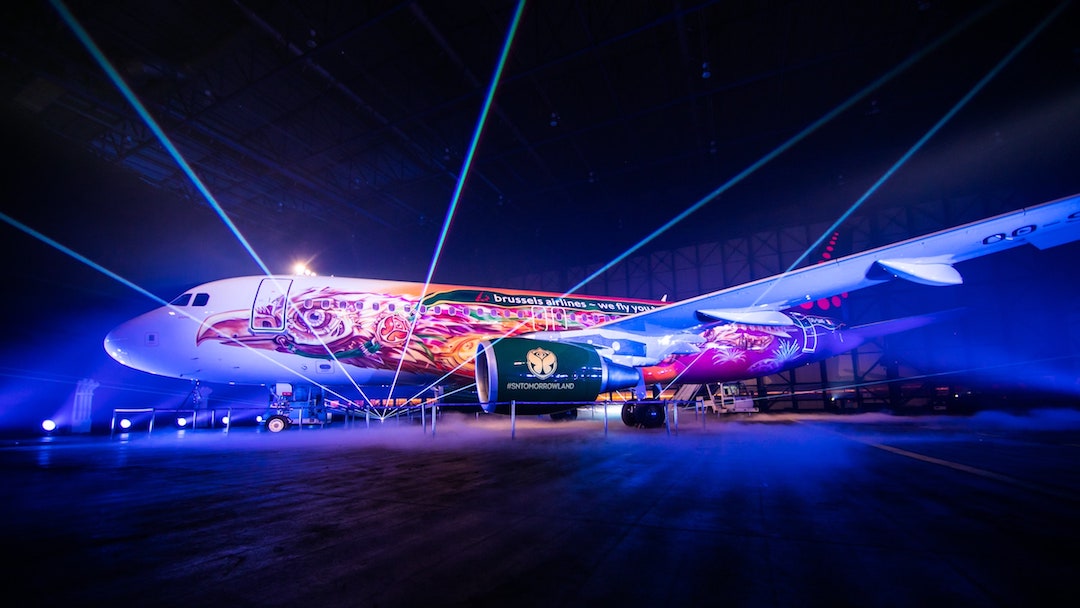 For those that can't make it Tomorrowland, on Saturday 28 July, UNITE with Tomorrowland will take place in 7 locations in Malta, Italy, Taiwan, Lebanon, Abu Dhabi, Spain and Mexico. These events feature a satellite feed directly from the Tomorrowland mainstage in Belgium.
Tomorrowland shares their camping grounds with the living- and breeding area of a specific type of toad that turned out to be a highly endangered species. In cooperation with the governmental Nature and Forest Management they re-created a whole new living area for the toad in safe distance from the festival. The result is that the population
thrives like never before and multiplied by 5.
Tomorrowland trash bins encourage attendees to recycle and collect waste appropriately. The trash bins  are decorative and visible. Tomorrowland gave them a prominent role in the decoration of the festival. This resulted in 30% less waste thrown on the ground.
There you have it! Just some of the numbers that make Tomorrowland truly magical. The festival kicks off this Friday, but campers in Dreamville will start arriving on Thursday with a special pre-party Thursday night. 
You can catch the magic unfold on the official Tomorrowland live stream. Make sure to follow EDM Maniac on Instagram, and facebook.com/edmmaniac for updates throughout the weekend!