On December 31, Tomorrowland hosted their spectacular NYE celebration that was streamed virtually to fans across the world. No matter the time zone, fans from across the world were able to bring in the New Year together. The spectacular NYE celebration brought in 25 of the world's best artists who were able to perform across 4 completely different virtual stages.
Armin van Buuren, David Guetta, Diplo, Major Lazer, and Martin Garrix were just a few of the DJ's who performed at Tomorrowland's NYE live stream. Now, from January 1 until January 14, fans who bought Tomorrowland's on-demand pass can re-live the epic NYE moments by re-visiting their site. Fans who have not gotten the chance to watch the live stream performances can buy an on-demand pass via tomorrowland.com (€12.50) in order to re-watch the performances.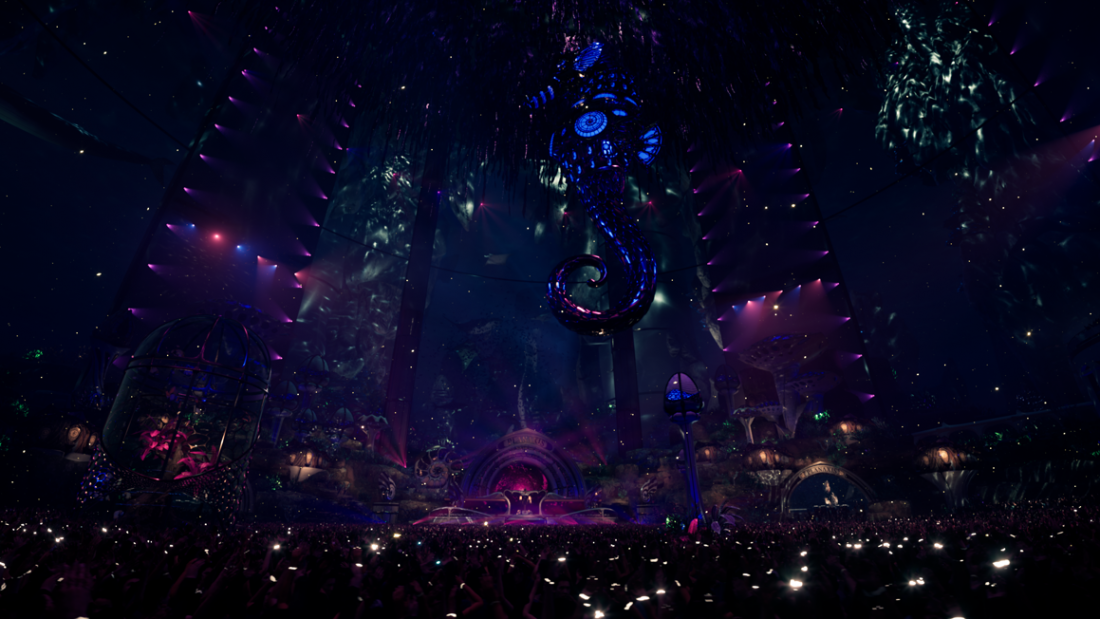 Over the course of Tommorowlands NYE event, people from 151 different countries tuned in with the top five being Germany, Belgium, USA, Netherlands, and the UK. A total of 450 different tracks were played with more than 65 unreleased tracks. 
Re-live Tomorrowland's NYE Event here.
Feature Photo – Tomorrowland