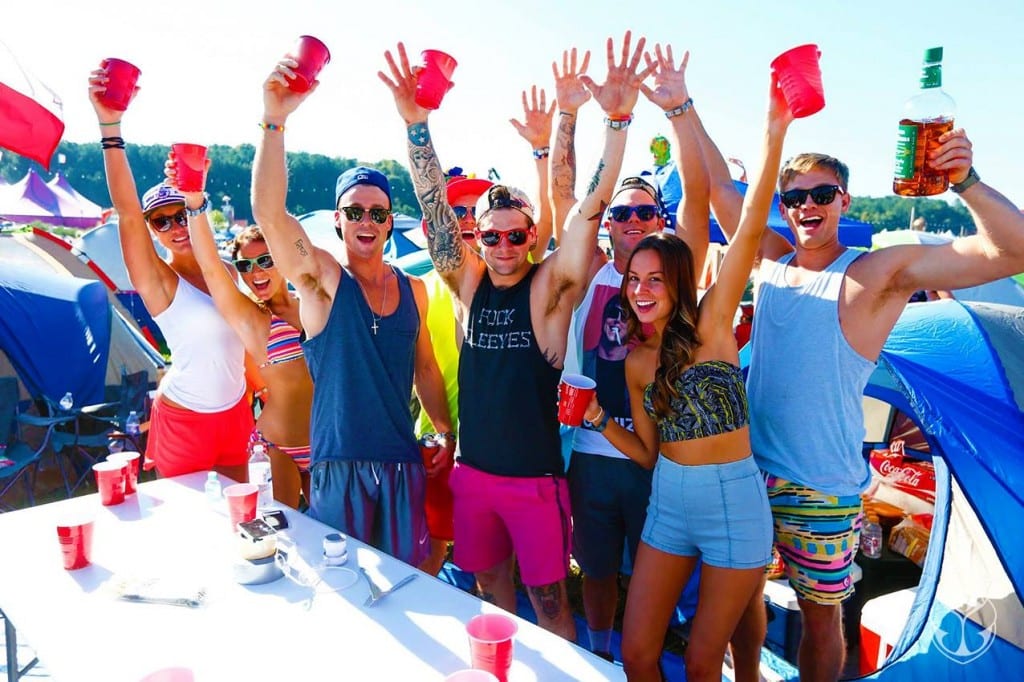 2013 marked the first ever TomorrowWorld here in America. We were lucky to be able to attend last year and had an amazing time! We're already packing for our return to the South as TomorrowWorld returns next week to Chattahoochie Hills, GA. If you are going, get ready for a lot more things to do in Dreamville!
This year you can get your body and mind ready for the festival with daily yoga classes. Be prepared to sweat, breathe and share your energy. Classes will be at the Gathering Dreamville Stage between 9am and 10am. You will need to bring a towel or yoga mat, water and an open mind.
Just because you are at a festival, it doesn't mean that you can't work out. Bass Bodies is a fun workout program that combines EDM with cardio, aerobics and dance moves, and it will be at Dreamville. So if you want a morning rave workout, grab water and a towel and head to the Gathering Stage between 11am and 1145am daily.
If you want to do something less extreme in Dreamville, you can play games like Bocce ball, Cornhole, Ladder Golf, Jenga, Life Size Checkers, Twister, Horseshoes and even Speed Dating! All of these events are free for those camping in Dreamville.
We are a little more than a week away from the second annual 21+ festival. If you are camping, be sure to check the weather forecast! Bring a poncho and jacket just in case of any wet weather. Make sure you have all the supplies you need and activate your bracelet! Pack your good vibes and we'll see you there!
-Jared