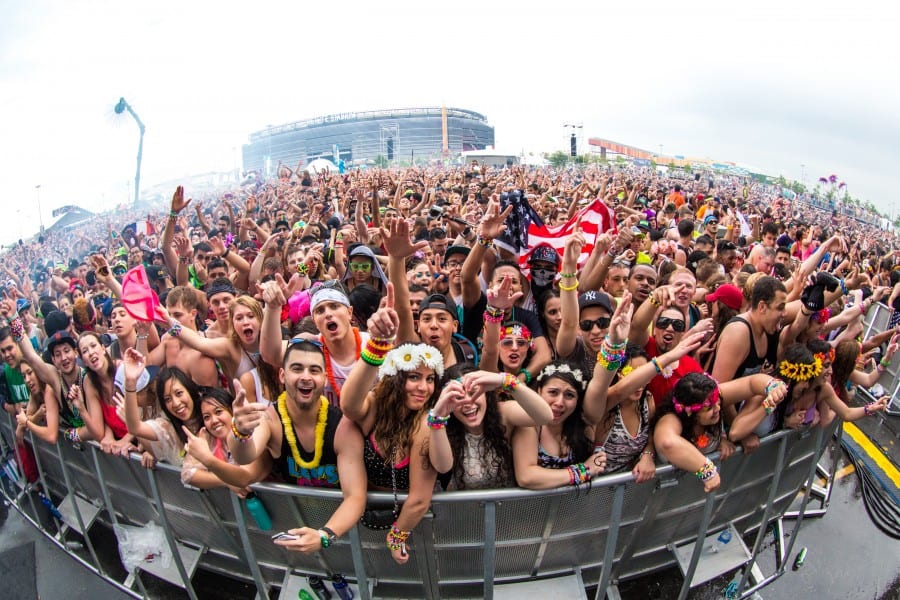 Yesterday, Insomniac CEO Pasquale Rotella made a trip to the Kips Bay Boys & Girls Club in the Bronx, NY and presented their Performing Arts Program with a check for $15,000. The donation, which will be used to purchase new stage curtains, came from $1 per ticket transaction and $10 per guest list attendee. Insomniac's Charitable Initiatives reach out to charitable organizations in the local communities where Insomniac festivals are held, and in the past two years, Insomniac has donated over $200,000 to local and regional organizations following EDC New York. The 3rd Annual Electric Daisy Carnival took place at the MetLife Stadium on May 24-25 and had an estimated 50,000 attendees, more than 100 performers and featured over 40 of the top DJs and producers in dance music today.
Prior to the check presentation, Pasquale was treated to a series of performances from teens in the Club's Performing Arts Program. The Kips Bay Boys & Girls Club Performing Arts Program has been cultivating young, enthusiastic artists for 32 years.
It's always nice to see Insomniac giving back to the community!
via Insomniac Press Release