Hijinx Festival is fast approaching, and some major credit is due to the festival bookers. Not only are the headliners stacked for this year's event, but the undercard is too. This is doubly impressive given how many New Years' events are vying for DJs throughout the world.
There are headline-worthy acts all throughout this year's roster, and there are also some up-and-coming artists worth a listen. Below EDM Maniac chose five of our favorites. Catch them all and more at Hijinx on December 29 & 30.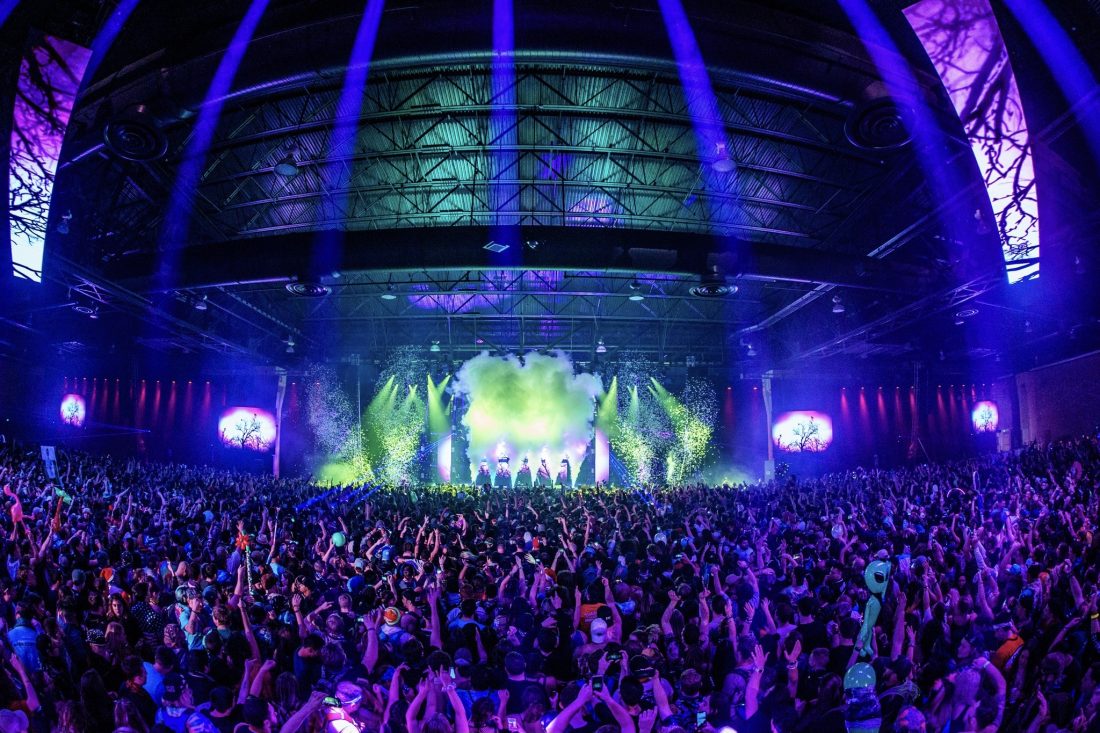 You might recognize Ray Volpe's vocal signature, announcing that it's "Volpe Time," or his viral track "Laserbeam," that accompanied seemingly every light show this past summer. He's has been around the country on his "Legend of the Volpetron" tour, and is capping a banner year playing at Hijinx and this year's Countdown.
2022 has also seen the release of the titular "Legend of the Volpetron" EP, as well as two killer collabs with Sullivan King, and fellow Hijinx undercard artist MitiS. Be sure to catch his set to see what all the hype is about. 
Speaking of vocal signatures, there are few spelling words that get this reporter as excited as "T-R-O-Y-B-O-I". His blend of sexy sub-bass-y rhythms and exotic musical influences make for sets that will leave you delightfully exhausted and sweaty as a mop.
Some recent releases from the grandmaster of trap include his Latin-inspired EP "Influendo," and a downright blasphemous flip of Sam Smith & Kim Petras' "Unholy."
In addition to his trap tracks, Troyboi also has taken some inspiration from house music, like his tracks "And Wot?" or "What We Do." Whatever you do, make sure you're listening on a system with as much bass as possible.
Like a wave rising in the distance, Tsu Nami is an artist you might want to keep on your radar. The 23-year old from LA released her debut EP "Ethereal," back in February, and a remix album a few weeks ago, though a personal favorite release this year has to be her remix of Mat Zo's "Colours."
Listening through, one can pick up a sense of her musical influences. There's some future bass, some dance-pop, and even some trap, with a warm dreaminess that permeates throughout. Before you catch her in action this New Years' weekend at Hijinx, check out her live set from DEF's boiler room in Atlanta.
If hard-hitting riddim or metallic scraping sounds are your thing, Point.Blank is for you. Heading to Philly all the way from Belgium, he may not be that well known yet but his music certainly packs a punch.
His collab with Jessica Audiffred and Martay M'Kenzy, "Riding," begins with a misleading house beat but quickly morphs into a slow-grinding, but powerful pump-up track. "RITMO," in a similar fashion, starts out with a fun little mariachi moment, which builds up and drops into a future dubstep banger. 
Philadelphia is not known for its great roads, recently named the "Worst city to drive" in a comparison study by WalletHub. But if you want to escape all the traffic and congestion, consider taking a joy ride with JOYRYDE.
While he hasn't put out any new music since his debut album "Brave" was released in 2020, Mr. RYDE has stayed plenty busy. He played a very sold-out show at Academy LA back in May, and has been on a "Brave" world tour, to places as far as Brazil, Japan, and the Netherlands.
His unique flavor of bouncy, bassline-y house will be a welcome refresher in the middle of all the dubstep. Be sure not to miss it!
Featured image from Hijinx's Facebook.