Ultra Worldwide has officially announced the return of Ultra Australia for a single day of festivities in Melbourne. On March 5, 2022, the event will inhabit the Sidney Myer Music Bowl with three distinct stages.
Ultra's epic Main Stage will be the centerpiece as usual, while the RESISTANCE stage makes space for underground sounds and the UMF Radio state hosts some of Australia's finest local talents.
Ultra's commitment to the land down under has been expanding quite a bit recently. Earlier this year, they global event brand announced RESISTANCE Australia which will celebrate New Year's Eve 2021 at The Timber Yard in Melbourne. With more and more events popping up it's likely Australia will become a standard in the Ultra Worldwide repertoire.
Tickets for Ultra Australia go on sale Thursday, October 28 at 2PM AEDT for the Ultra Passport Members. Tickets for the general public go on sale Friday, October 29 at 2PM AEDT. Click here for more information.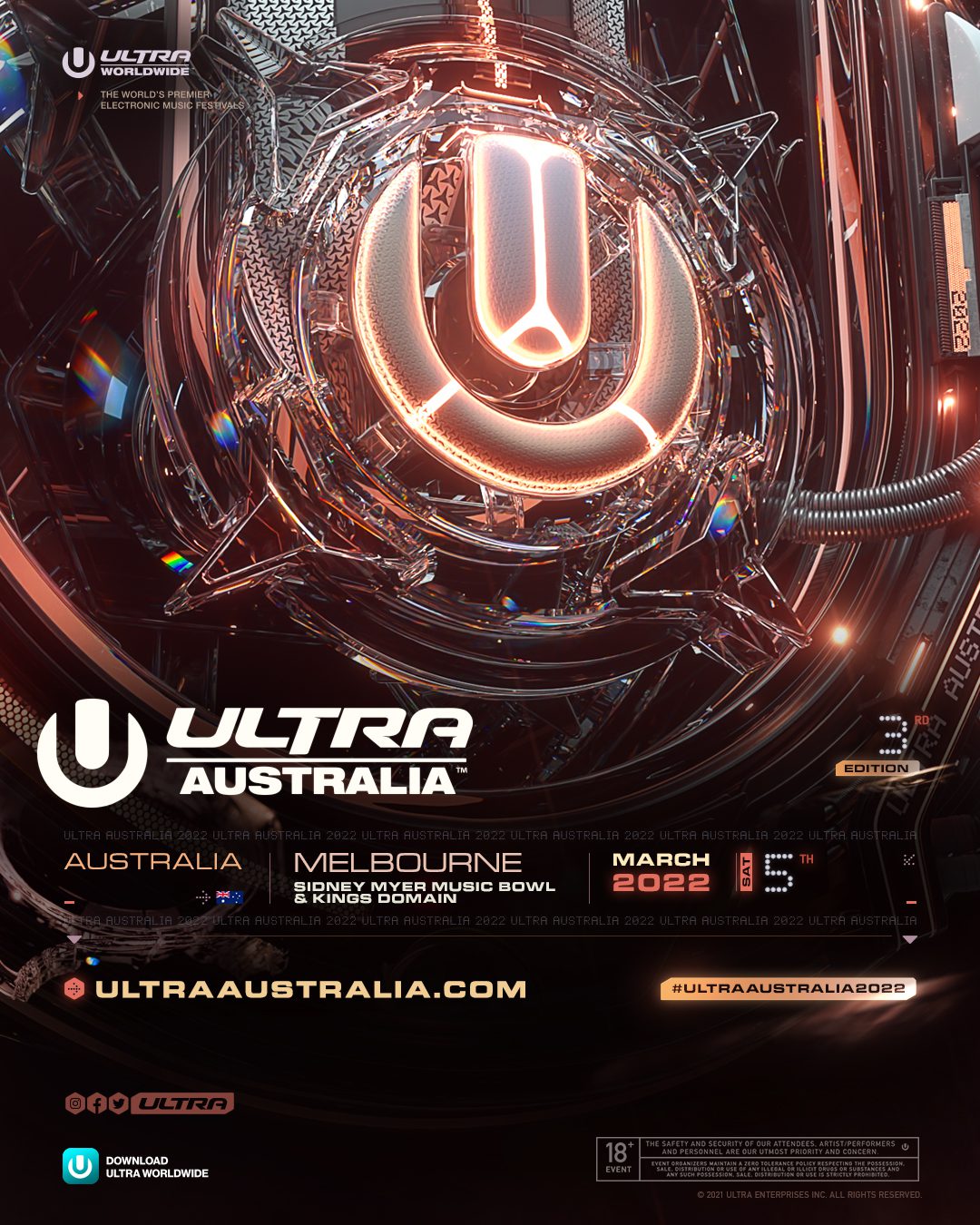 Featured image by Rukes