Ultra just added to its global domination by announcing the first artists for Ultra Japan 2022. The seventh Ultra Japan will be held September 17-18 in Tokyo's Odaiba Ultra Park II and features some gigantic names on the lineup.
Phase 1 artists include international superstars Zedd and Martin Garrix. Joining them are hardstyle-trumpet act Timmy Trumpet, electro house producer KSHMR, and Dutch icons Afrojack and Nicky Romero. The phase 1 list looks small, but the caliber of artists is already top tier and foreshadows some incredible names to come.
The world of Ultra is vast as the conglomerate has many worldwide events under its belt. There are more than 38 festivals and events hosted across 26 cities and 29 countries. Ultra truly is global.
Tickets are available here and check out the phase 1 announcement below: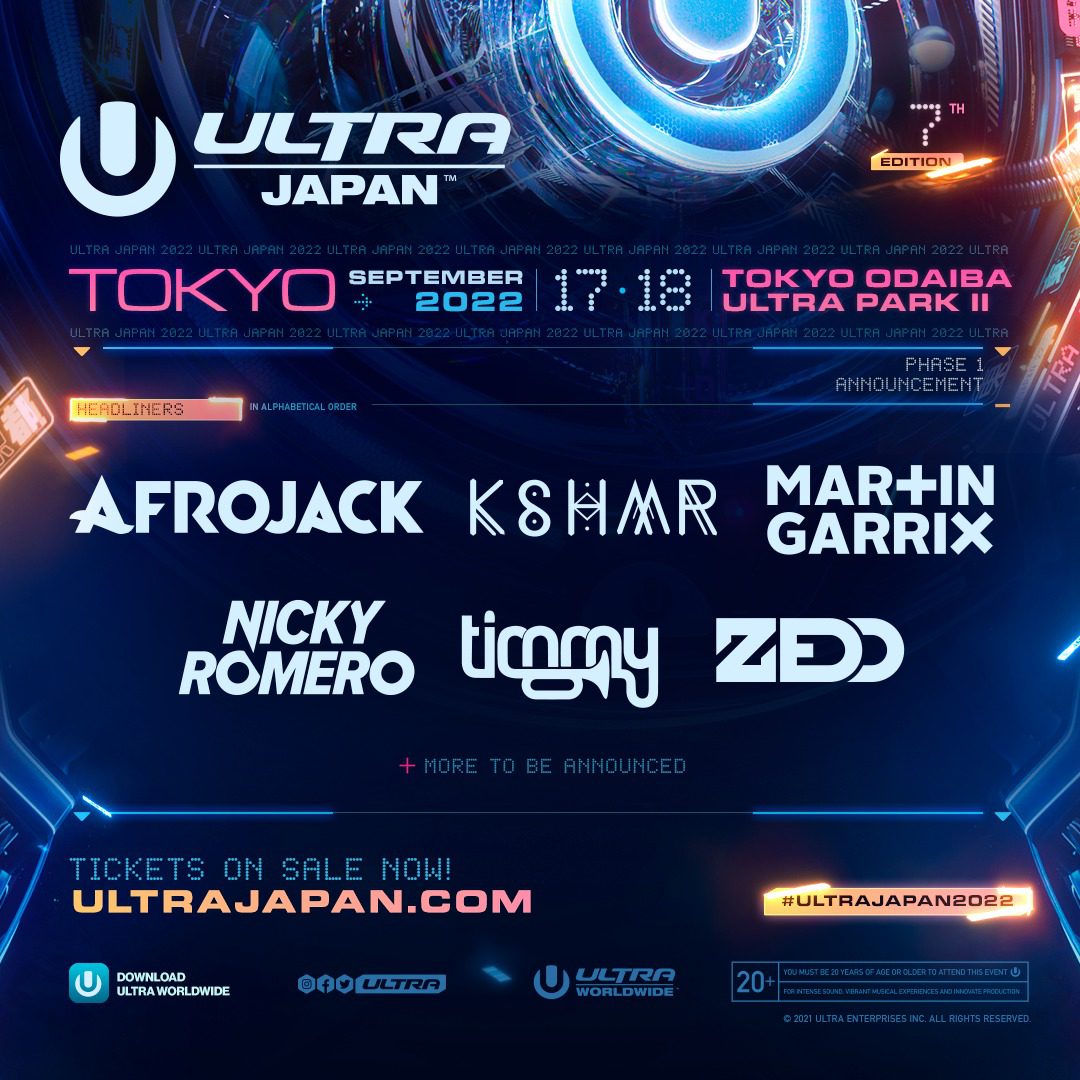 All images from Ultra Japan