United We Groove just keeps getting bigger as they expand their Miami Music Week event with even more huge headliners.
The seventh year of United We Groove's rooftop party is looking to be one for the books with the addition of several prominent names in trance and progressive.
First up is mau5trap staple and icon Morgin Madison, known for his chill beats and lyrics that tug at the heartstrings. Amy Wiles, a British regular on Anjunabeats, will be joining the celebration as well.
Ruben Karapetyan, Mike Saint-Jules, and Row are performing at the sunny celebration as well.
United We Groove is hosted by trance veteran Kristina Sky in association with Trance Identity and EDM Maniac. This epic rooftop party atop The Clevelander's C-LEVEL rooftop terrace is 100% free and only open to those who RSVP.
This intimate event will get fans up close and personal with their favorite artists and create a community with trance lovers from both Miami and those who have traveled from all over the world for this event.
United We Groove MMW will take place Friday, March 24. Attendees must RSVP here in order to attend.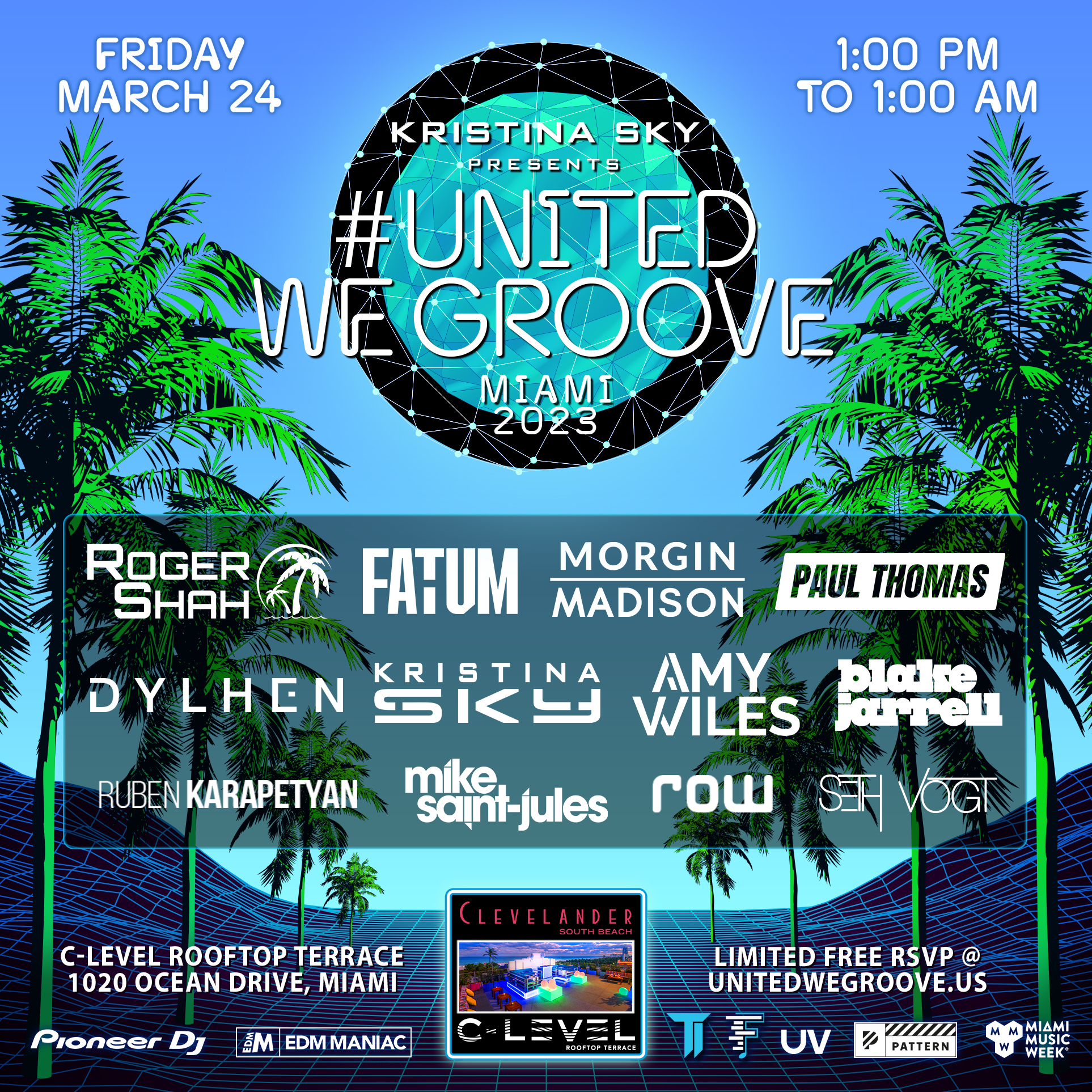 Featured image from Morgin Madison, photo credit mauricioguidini