AREA15, Las Vegas's most immersive art, event, and entertainment center, just announced the opening of its newest transcendent space: The Wall.
The Wall is a new multi-purpose music and event venue named after the focal piece, a huge and bright LED wall. The black box room is more intimate than its other event spaces and will hold underground music performances, comedy shows, karaoke, and more.
And there are already several events to buy tickets for at this new space. Psychedelic Sundays: A Better Trip with Shane Mauss is a comedy show that explores the wonders of psychedelics from science podcaster, mental health advocate, and award-winning stand-up comedian Shane Mauss in partnership with the Multidisciplinary Association of Psychedelic Studies.
Intergalactic band Golden Dawn Arkestra will also bring their over-the-top costumes and electro-funk beats to The Wall at AREA15. The theatrical group explores space and time travel with hypnotic-grooves perfect for the intimate setting and high visual production.
AREA15 is a gigantic immersive entertainment hub organizing live music events, art installations, and ever-changing attractions to mix art with experience.
They are a large supporter of the mainstream and underground electronic music scene, hosting events with ATLiens, HALIENE, Blastoyz, Testpilot, and more.
Tickets to all of AREA15's shows and experiences, including at their new venue The Wall, can be found here.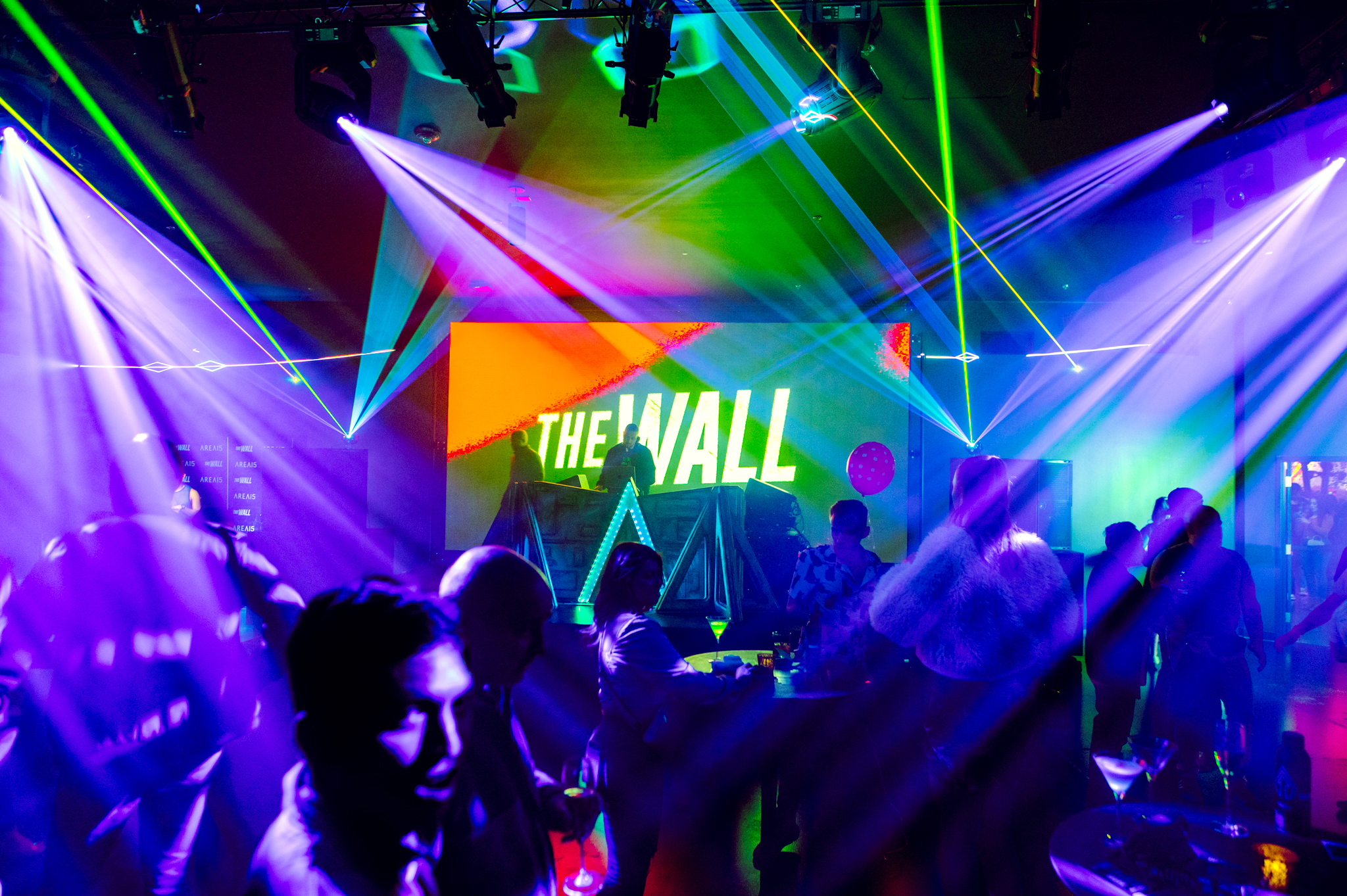 Featured image from AREA15, second photo credit BrightLights Studio