It is a fairytale world situated in beautiful natural surroundings. With a strong eye for detail. It is a totally unforgettable and incomparable experience.
Tomorrowland is a world in itself; a three-day planet in a parallel universe that defies space and time. We are the 'us' in music, the 'part' in party, all for one and one for the festival. Tomorrowland has transformed a local playground into a global happening; a dream world where all visitors recognize themselves; a multi-level fairy tale; a soft-edged fantasy world full of radiant colors and shapes; a trip for your imagination; a summer's weekend of love.
Here are 6 reasons why you should make the trip of your life to Tomorrowland, Belgium:
1. Tomorrowland is the number 1 destination for all electronic music lovers.
Tickets sell out in less than a minute, need we say more?
2. Tomorrowland attracts fans from all over the world.
More than 200 different nationalities were represented last year. The magic of this multicultural crowd is that everyone is happy that they made it to Tomorrowland from around the globe. Everyone is smiling!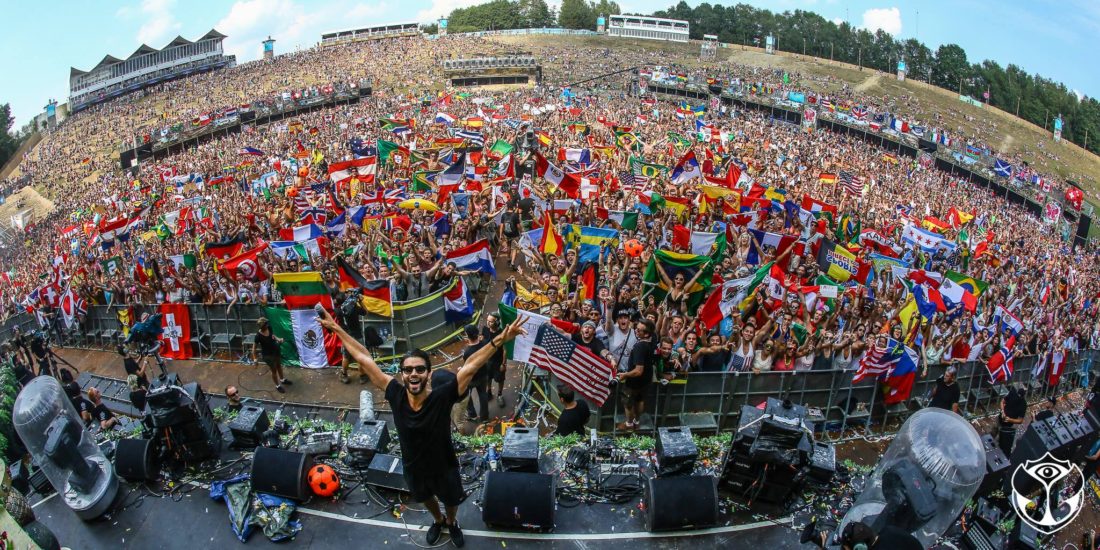 3.  Tomorrowland is not just a music festival, it is a fantasy built in a small town for all attendees.
Everything goes with the theme. From the stages, to all of the intricate decorations. Even the trash cans are designed to go with the theme of the festival. You will never see anything out of place thing at Tomorrowland. Everything just fits perfectly.
Fun fact: the Belgium town is called BOOM.
4. Dreamville (the camping site for Tomorrowland).
It is a city that fits 38,000 of the festival attendees. Dreamville is no different than the festival itself, it's a city built to go with the fairy tale of Tomorrowland. Believe it or not, everything you need is available in Dreamville. Starting with a supermarket, a butcher that sells fresh meat, fresh bread from the bakery, a tattoo shop, hair salons, a laundry shop, the list goes on. This is just a section of Tomorrowland's massive camp grounds.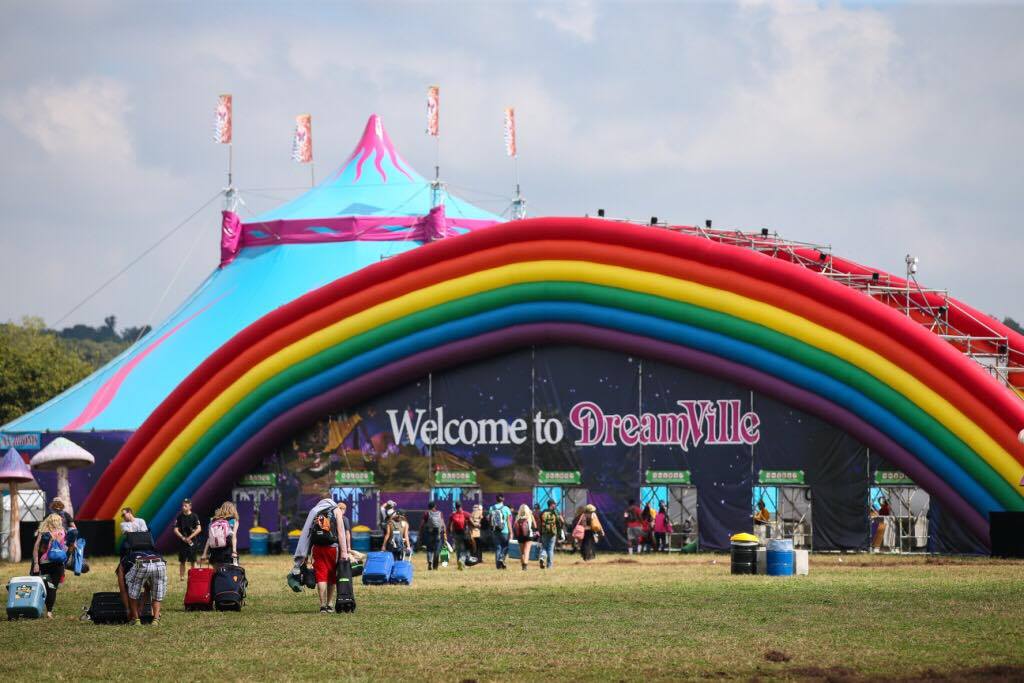 5. Tomorrowland takes pride in providing the best experience for it's attendees.
On the 10th anniversary, Tomorrowland gave out a free cup of champagne to every attendee. There are many upscale dining experiences you can book in advance. Imagine having a fancy dinner overlooking the main stage with your soulmate. If you want to send a postcard to a friend don't worry! There is a special Tomorrowland Post Office, and it's free! If you'd like to make love with your partner and are too lazy to go to your campsite… don't worry, there is "The Love Chapel." Yes, they provide you with with all your intimate time needs! This is just one example of the incredible attention detail you can find at Tomorrowland.
6. Tomorrowland is the dream of every DJ.
Over 400 DJs play all your favorite types of music over more than 13 different stages. Every stage is special, and the details of those stages are stunning! You should try discover all of them, especially the rave cave.
Yes, it's a mini rave in an underground cave tunnel.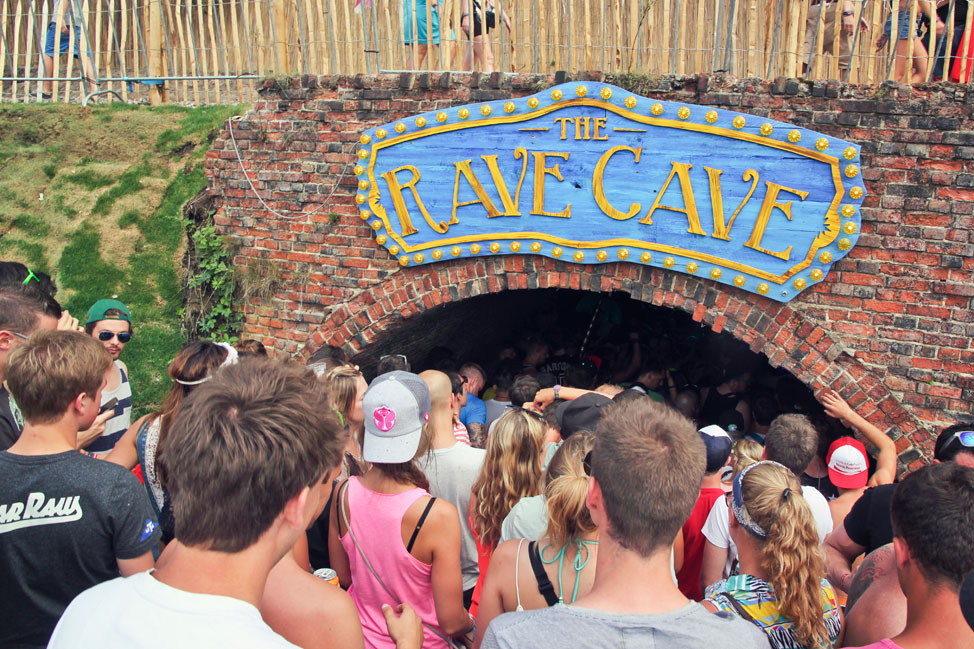 All ticket info for Tomorrowland 2017 is now available at Tomorrowland.com.
Pre-Registration started today, January 10th.
GLOBAL JOURNEY SALE (Travel Packages): JANUARY 21st, 17h00 CET.
WORLDWIDE PRE-SALE: January 28th, 17h CET.
WORLDWIDE TICKET SALE: February 4th, 17h CET.
We hope you'll join us this year!