BigCityBeats WORLD CLUB DOME is the biggest club in the world, and the tenth-anniversary lineup is just as big. To celebrate ten years of epic performances, famed electronic artists including Steve Aoki, David Guetta, and Boris Brejcha will perform inside the massive dome.
Once again returning to Frankfurt's Deutsche Bank Park, this year's theme for the event is Atlantis. The entire area will be transformed into the lost kingdom that, according to the philosopher Plato, was swallowed by the sea back in 9600 B.C.E..
There will be 25 stages spread throughout the enormous grounds attracting more than 180,000 attendees over three days. But the centerpiece of the event is undoubtedly the dome itself, which turns a full-fledged stadium into one epic nightclub.
The tenth anniversary of WORLD CLUB DOME will take place June 9-11, 2023, at Deutsche Bank Park in Frankfurt, Germany. Check out the full phase one lineup below, and click here for tickets and more information.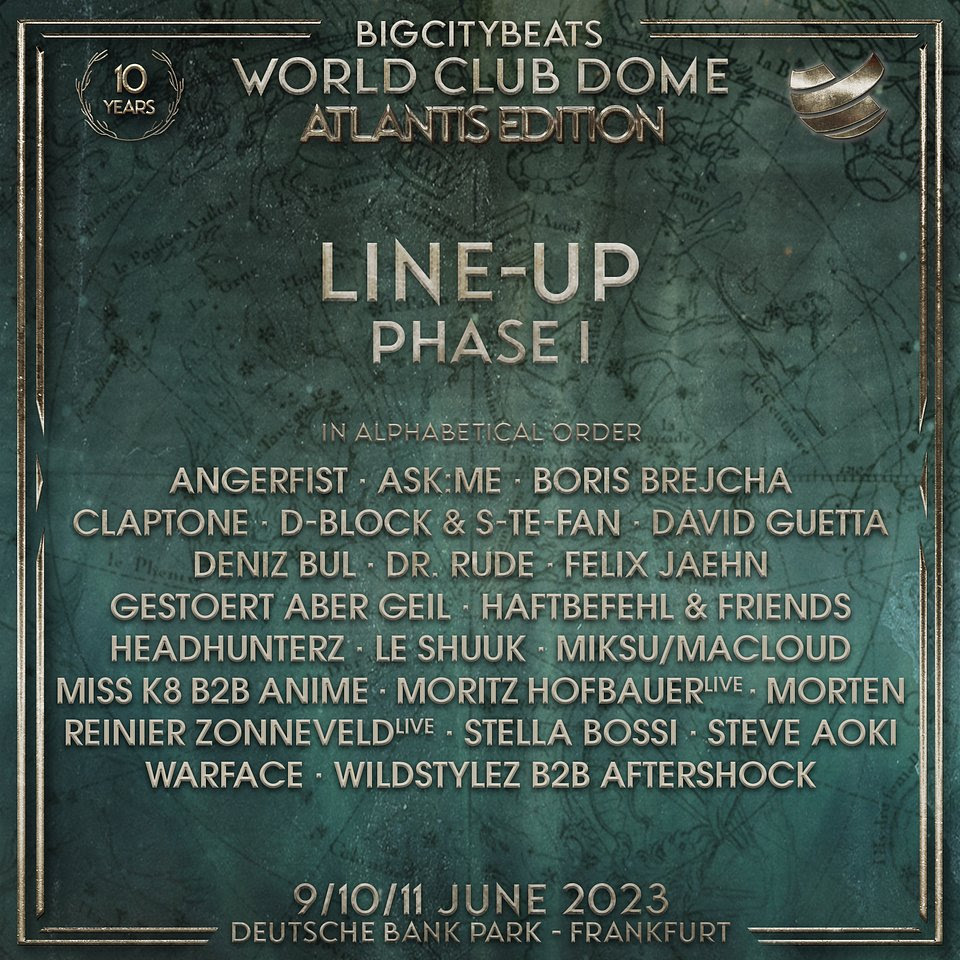 Featured image provided by WORLD CLUB DOME