Attendees are in for a special treat this upcoming December as they can experience six days and nights in the beautiful Mamanuca Islands of Fiji for Your Paradise.
A variety of artists covering bass and house music are going to be playing throughout the week. Well respected Brazilian DJ/Producer, Vintage Culture and Anjunadeep artists, Ben Böhmer, Jody Wisternoff, and Qrion will all perform
There are also going to be parties hosted by a variety of labels, crews, and promotors from Sweat It Out founded by Adrian Thomas, Brownies & Lemonade, and Disco Donnie Presents.
Attendees of this event will have the opportunity to have experiences beyond music as well. Guests can participate in well-being sessions held by fitness instructors and Yogis. There are also activities such as snorkeling, paddleboarding, golf, and surfing. Guests attending even have the option of planting trees, which is a program to zero-out emissions.
Your Paradise Fiji will take place from December 10-16, 2022. Check out the full lineup below and click here to learn more.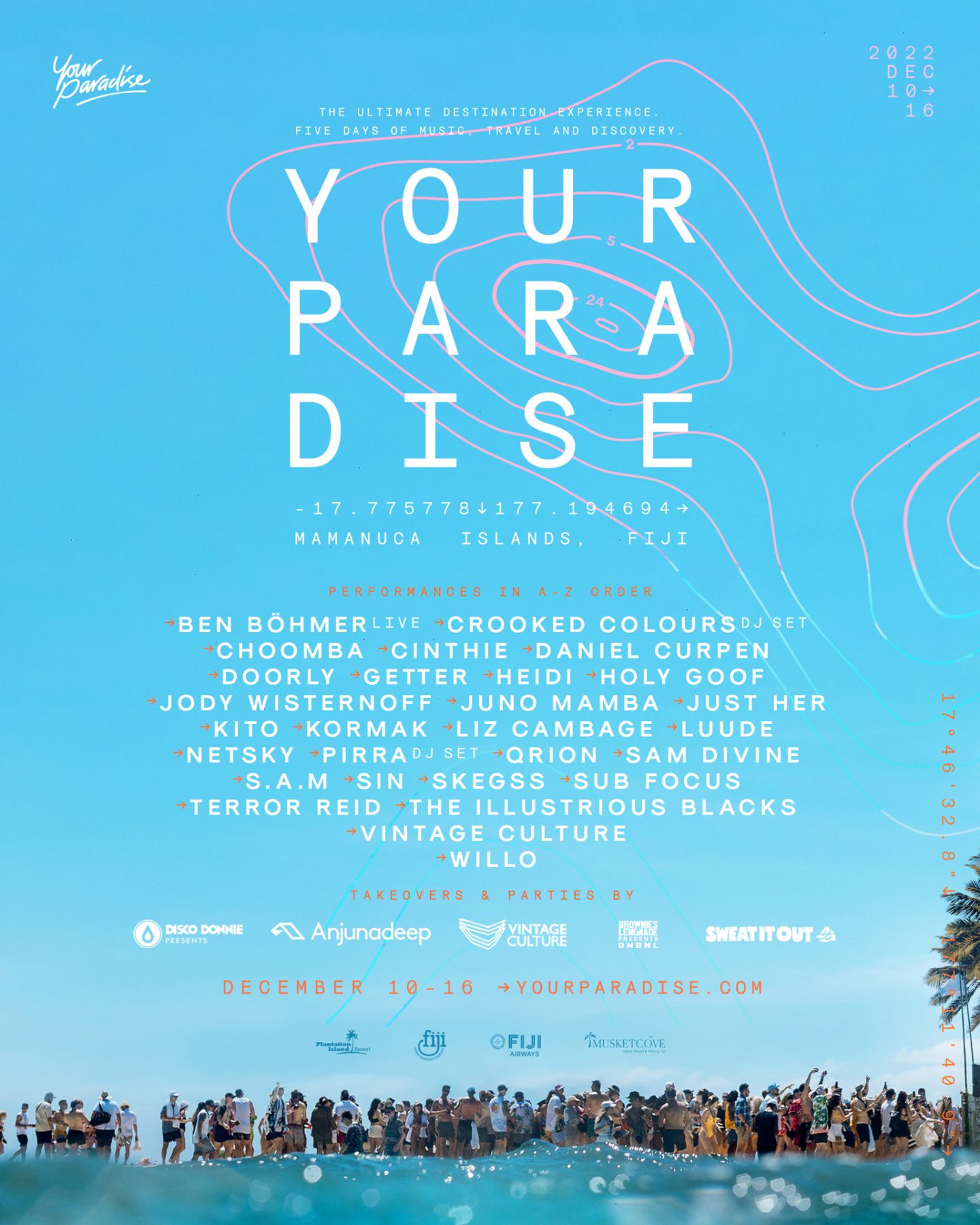 Featured image from Your Paradise