Zamna Festival in Tulum has revealed that they will be returning this April.
From April 1 to May 2, Zamna Festival in Tulum will be returning under specific conditions. The festival announced on their social media accounts that, "uncertainty has hit our society and specifically our culture, being more affected than ever. It is time to dance again, to feel free again with respect." The festival goes on to comment that in order to maintain the safety of all guests, the festival is requiring a negative COVID-19 test or vaccination certificate, "with a maximum of 48 hours in advance." All Zamna events in April will have limited capacity.
To read Zamna Festivals COVID protocol, click here. View all festival packages here.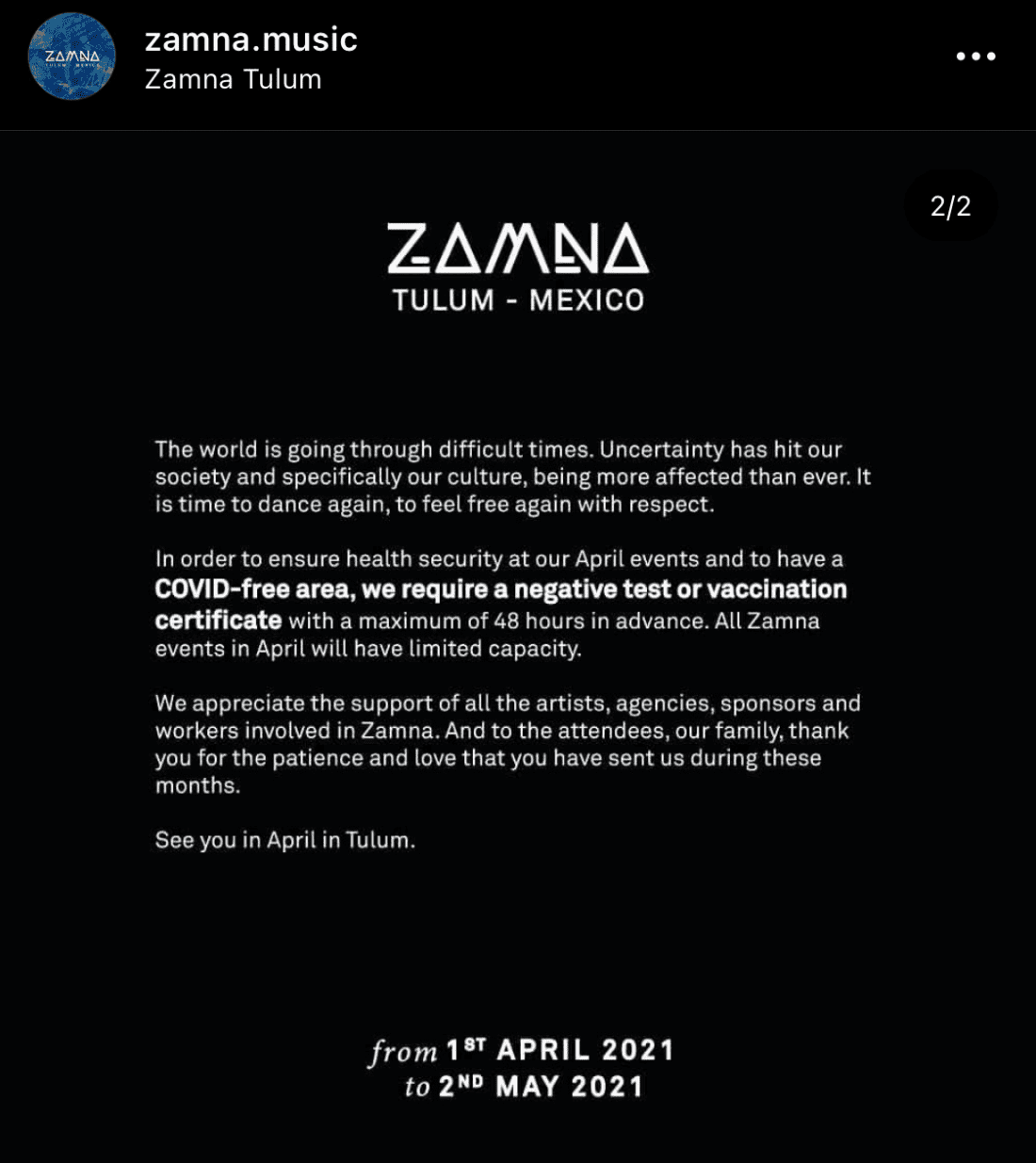 Feature Photo – Khris Cowley