Ironically, the anonymous artist ZHU has been catching the eye of many in the music industry as of recently. The Grammy-nominated producer's current single "Working For It," featuring Skrillex and THEY., has received plenty of praise as part of his Genesis Series production from last October. And, The New York Times labeled ZHU as "one of the most musically sophisticated of the current generation of dance music producers." Well, this week, the mystery man announced news for his followers in the most mysterious way.
Yesterday, ZHU's Soundcloud uploaded a recording of a prank call that eventually led listeners to NeonCityTour.com. Upon arriving at the site's landing page, viewers learned of an upcoming 18-city tour the artist has planned for North America. The tour will also feature fellow Mind of a Genius artist, Gallant, and has stops planned starting with April's Coachella Valley Music + Arts Festival. Other cities like Miami, Chicago and Boston will also get to experience ZHU's Neon City Tour, however it appears shows in New York and Vancouver have both sold out already. Check out the full tour schedule below: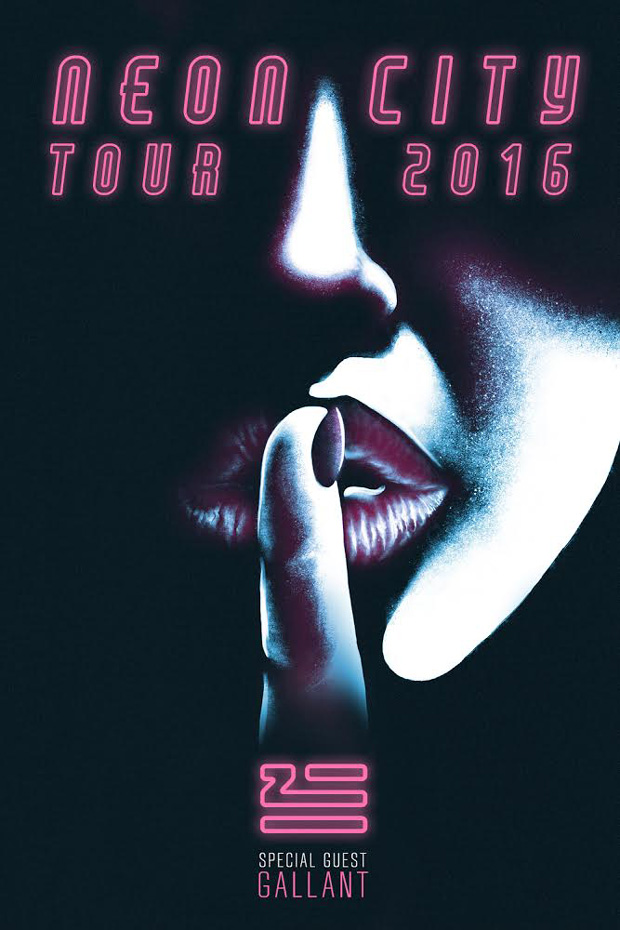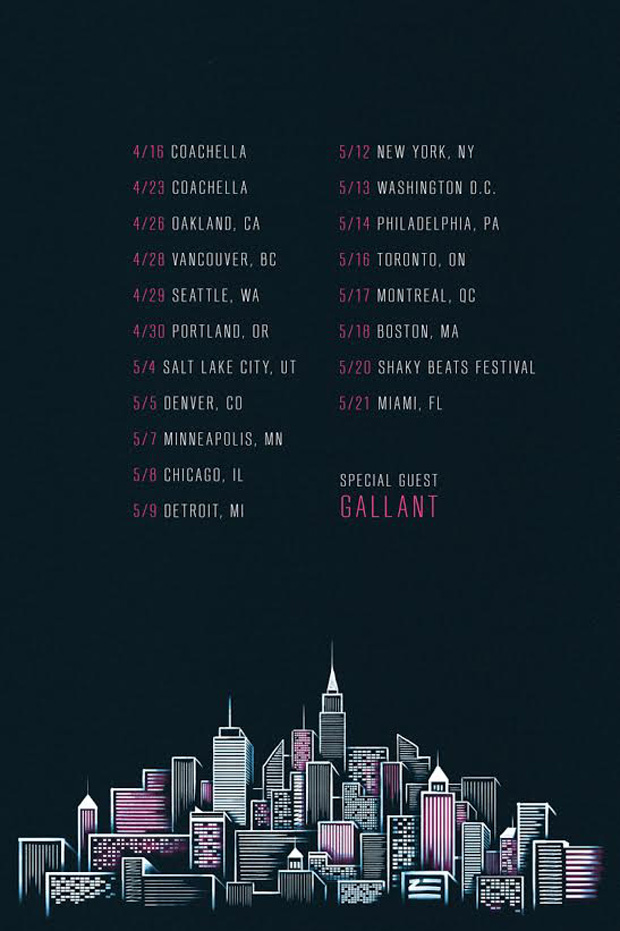 In addition to a Spring tour, this morning ZHU's latest single "In The Morning" debuted on Zane Lowe's Beats 1 show on Apple Music. The new release offers the artist's unique deep house sound, and the music video pairs perfectly with alternative visuals and abstract concept. With what looks like a pregnant woman covered head to toe in black approaching a rocky shoreline, the message the video is attempting to deliver is not entirely clear. As the video approaches it's end, the woman lays on the beach to give birth to some type of flaming alien symbol. It's quite peculiar, but the energy of the video truly compliments it's audio.
Check out the video for yourself below, or be sure to grab tickets for ZHU's 2016 Neon City Tour here. Otherwise, keep your eyes and ears open for more from this promising and progressive EDM artist!
Follow ZHU: