Festival season is almost here! It begins with huge festivals next month like Okeechobee, Beyond Wonderland and Ultra Music Festival.
Going to festivals can typically be more fun with friends. Yes, you can have a good time going solo, making new friends and experiencing new things, but this article isn't about that. I want to talk about the importance of finding your tribe, your "squad" if you will.
What is a squad?
Well, it's your crew of friends, a group that comes together with a sense of solidarity. Partying with a group of friends makes the overall festival experience more entertaining. You can always find someone to go wander with, and won't have to make that long trek back to the bathroom alone. Sometimes there is a musical division among a squad. Some people might want to go listen to Trance, others might want some deep house. The good thing is that your squad can split up and head to separate stages and reunite later. Also, like your family, your festival squad will always have someone watching your back in case something happens, because let's be real  — it feels good to know you always have people you can count on, in good times and bad.
Another benefit is that you can all dress up in similar costumes or go for a theme. There is nothing like seeing a pack of unicorns running wild through a festival. You can come up with cool themes as you run into other squads throughout the festival and truly make your experience one to remember.
You can also depend on your squad should you run out of water or gum. There is probably a friend or three who have extra water and don't mind sharing. The necessities!
My squad consisted of just a few people when I moved to LA three years ago. Now, it can range from one dozen to more than 3 dozen people, depending on the event. We are all friends that come together to have fun and experience new adventures. I've made some lifetime friendships as a result, and they truly are like my family.
Whether your squad is 2 or 200 people, just knowing that someone else has your back can make your next festival a lot more fun and stress free.  Below is a picture of my squad from 2014 when we shut down EDC Las Vegas with Dash Berlin. What a morning that was!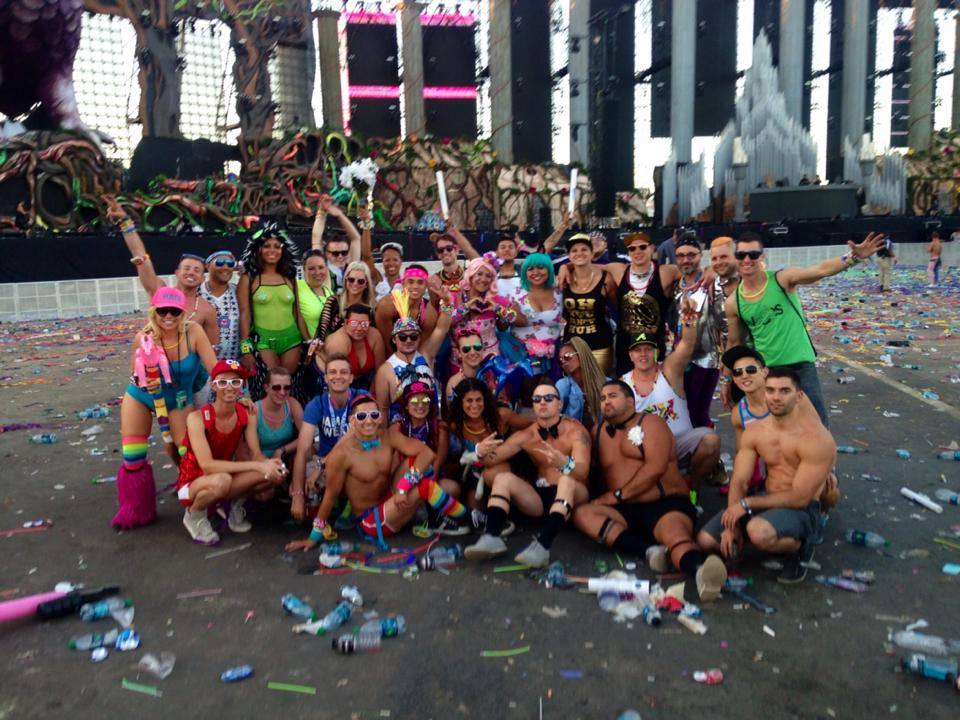 Be sure to round up your squad and prepare to get ready for festival season. I'm personally looking forward to Beyond Wonderland! Tickets are on sale and you can choose from single day, 2-day , GA or VIP! You also have the option to camp under the stars at San Manuel. For all the details visit: http://beyondwonderland.com.
Do you have any pictures of your squad? If so, post a pic in the comments section and be sure to tag them. We want to see you represent!
I'll see you at Beyond Wonderland in March.
#SQUAD
-Jared