My first EDM experience on December 31st, 2011, changed my life. After experiencing the first ever Dada Land Compound on New Year's Eve in Brooklyn, I became hooked. Because I'm your standard mid-20-something year old with a mediocre-paying job stuck in the farmland of upstate New York, I've attended many shows the past two years, but never a full festival. In June, I will be traveling to Las Vegas for EDC to experience my first EDC Las Vegas. Even though I'm a festival rookie, I've followed EDC and the empire Pasquale Rotella has created for the past 24 months, and have put together a list (in no particular order) of what any EDC Virgin should look forward to most this June.
10. Opening Your Ticket Box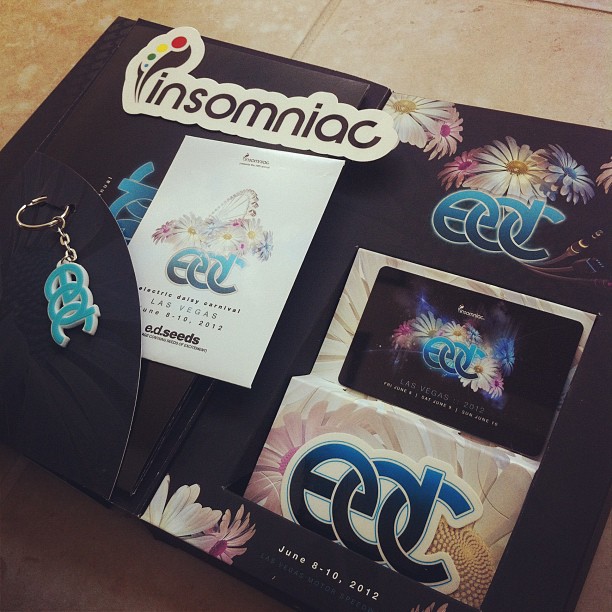 I'm sure I wasn't the only EDC Virgin who screamed and danced around my room when I got the confirmation e-mail that my tickets were purchased. But from what I've heard from EDCLVeterans, the feeling when you receive your ticket box in the mail is even better than Christmas morning. 2014's ticket box was slipped inside a sleeve that contained not only your EDCLV tickets, but also a message from Pasquale, foam earplugs (a must for anyone who regularly attends festivals), owl and flashlight keychains, stickers, and a book outlining the details of your upcoming experience. I know I speak for both Virgins and Veterans when I say I can't wait to check my mailbox on this weekday in May.
9. Walking into EDCLV for the First Time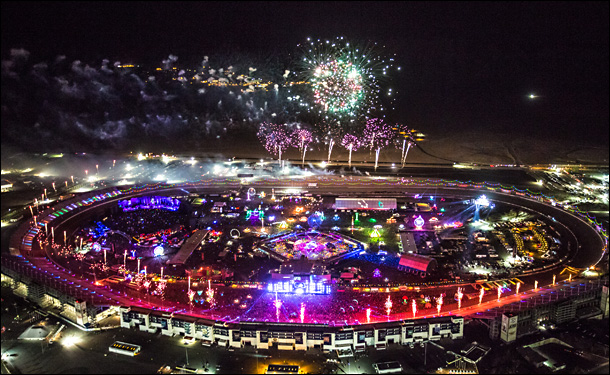 Any EDC Veteran can tell you that one of the most exhilarating and unexplainable moments is walking into EDCLV for the first time. With the whole world and weekend ahead of you as you look down upon the Las Vegas Motor Speedway, tears of joy may very well fall. As the first DJs hit the decks around 7 pm, chances are you may arrive to the speedway just as the sun sets, making for an even more epic opening portrait of EDCLV.
8. The People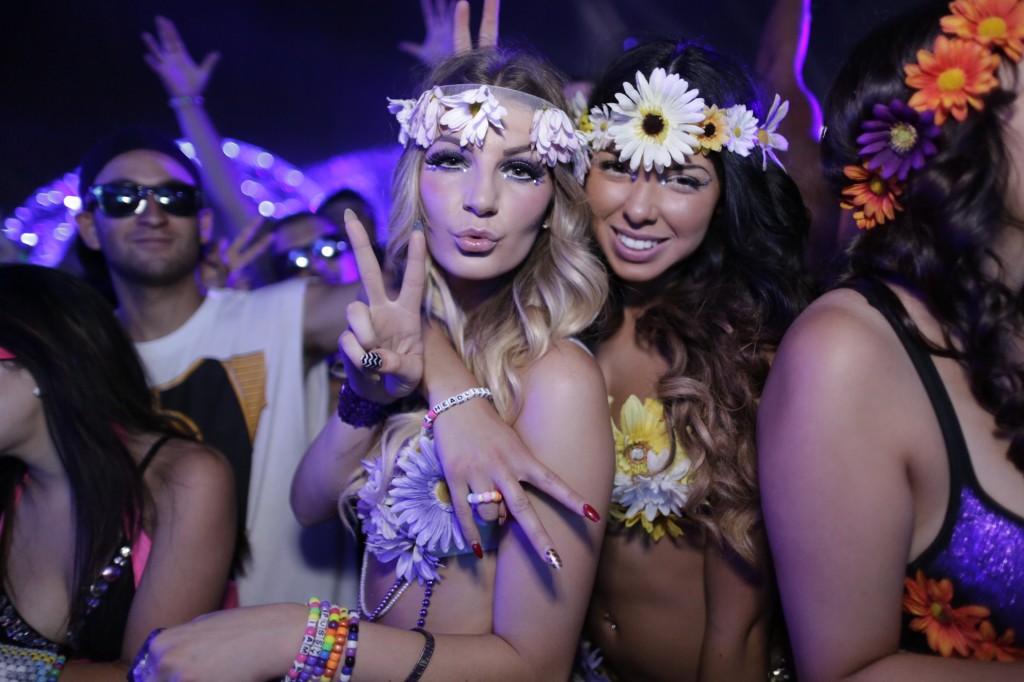 There's no real explanation needed for this one. Ravers come from all around the world to experience EDCLV, and it is undeniable that you will meet people from all walks of life. People come alone and leave with friends that they'll be in touch with for the rest of their lives, and that's what is so beautiful about the EDC culture you're soon to experience. Regardless if you come alone or with a massive rave squad, you will leave feeling loved and part of a family.
7. The Outfits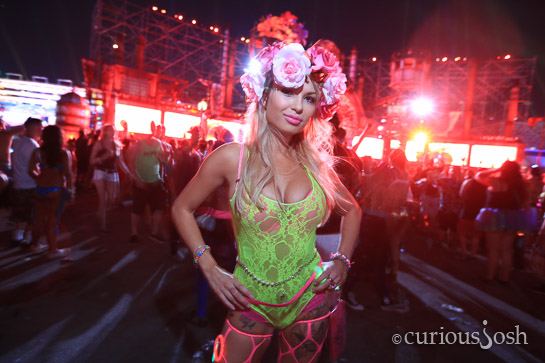 One of the many great things about EDCLV is that attendees have freedom to express themselves however they want. And one thing's for sure – people go ALL OUT with their outfits. From custom rave bras to kandi masks to face paint to full-on costumes, costumes are without a doubt one of the highlights of the weekend. And, if you haven't begun to already, start thinking about your own outfits. Whether it's merchandise from your favorite DJ, a group theme planned out by your rave squad, or a custom outfit ordered by one of many online outfitters, you'll want to plan early and thoughtfully to capitalize on photo ops!
6. The Totems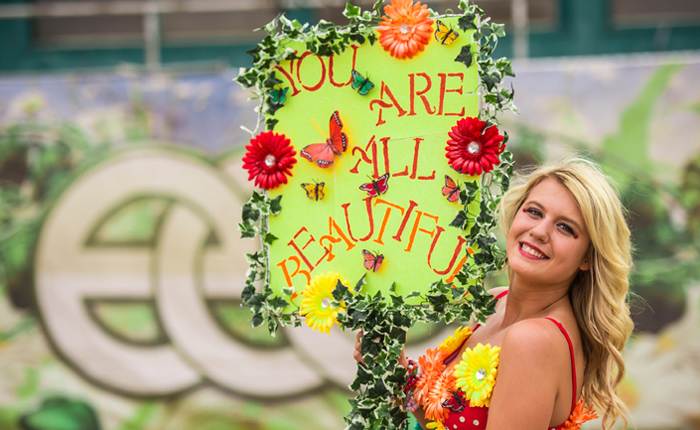 If you follow @EDC_LasVegas on Instagram, you've probably seen their hashtag #TotemTuesday. If you're a festival rookie and don't know what a totem is, it's basically a large sign attached to a pole that features a unique saying, meme, or piece of art. Totems add humor and creativity to any festival, and also provide ample photo opportunities with new friends and ravers. Totems also serve a double purpose – if you get separated from the rest of your group in a big crowd, there's no easier way to find someone during the closing set at kinetic field. EDCLV is known for having some of the most special totems out there, so if the creative juices are flowing, sit down with your friends and come up with your own motto for this June.
5. The Performers + Artists lineup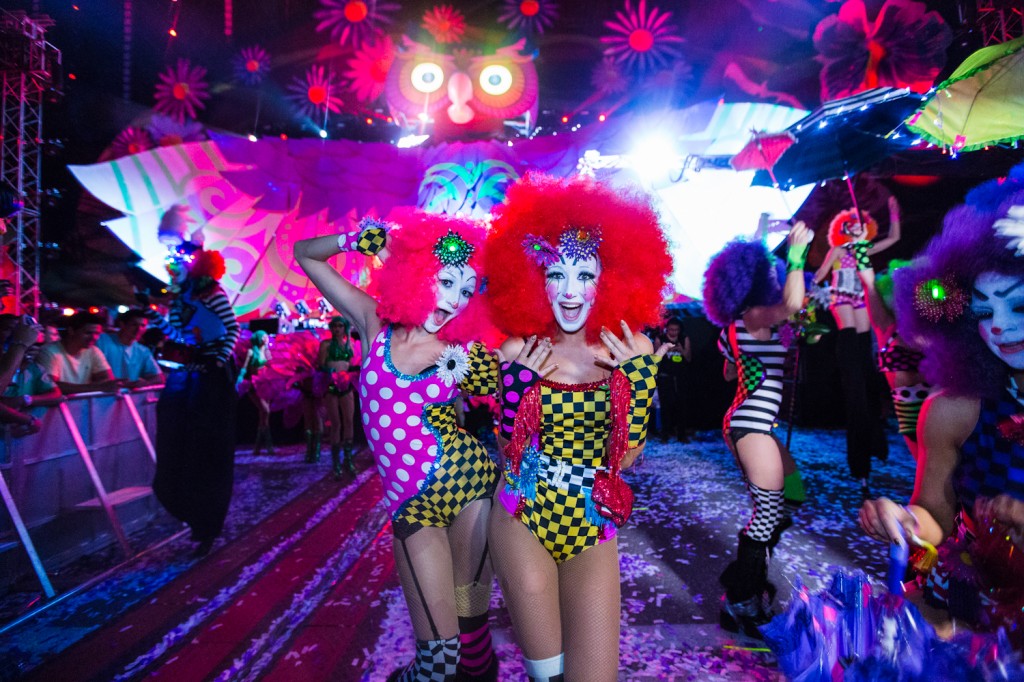 In the EDCLV documentary "Under the Electric Sky," Pasquale and his team explain that performers are crucial to EDCLV because they have the opportunity to target people who are tired or not having fun and put smiles on their faces. And, even if you are having a blast, the embellished performers will make your smile that much bigger. From clowns to dancers to giant performers on stilts acting as butterflies or ladybugs, EDCLV hands down has the best entertainment you can find. Let's not forget the artist lineup at EDC Las Vegas — expect some of the biggest names in dance music all under one roof for one life changing weekend. 
4. Experiencing Las Vegas During EDC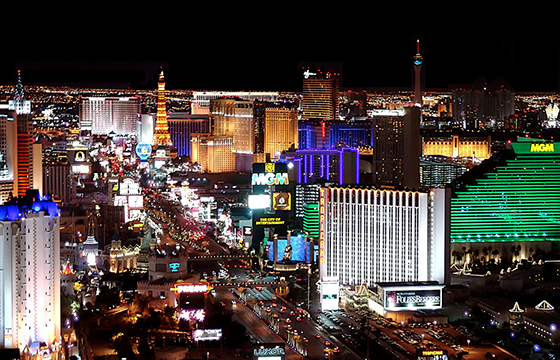 This may seem kind of odd at first…isn't the whole point of going to Las Vegas to be at the speedway? Well, think again. Of course, your three days under the Electric Sky will be life changing. But the entire experience entails experiencing the other EDC events going on during the entire week. If you're lucky enough to arrive in Vegas a couple of days early, rest assured that you won't find yourself lacking things to do. There will be official EDC pool parties and shows that whole week at some of Vegas's top clubs, which can serve as great precursors to the festival. You'll meet countless other EDCLVirgins and EDCLVeterans throughout the days leading up – at the airport, on the plane, at your hotel, and simply walking through the streets, which makes the experience that much more unique.
3. Being (Semi) Phoneless
Again, this one might seem strange. Most people these days feel attached to their phone and their social media sites. But with hundreds of thousands of people cramped into a relatively small area, EDCLVirgins must be prepared to do without much use of their phones while at the speedway. Last year, Snapchat did provide free WIFI for their app as well as the Insomniac app, so people could still access festival information and put pictures and videos in their Snapchat stories. Don't expect this WIFI to work, however, and, in my opinion, focus on enjoying the weekend free of your phone. Take as many pictures and videos as you want, and remember that Instagram, Facebook, and Twitter aren't going anywhere. Free up valuable storage space by deleting most of your apps, because trust me, in the long run, you'll value the pictures more than your 72 hour access to social media.
2. The Electric Daisy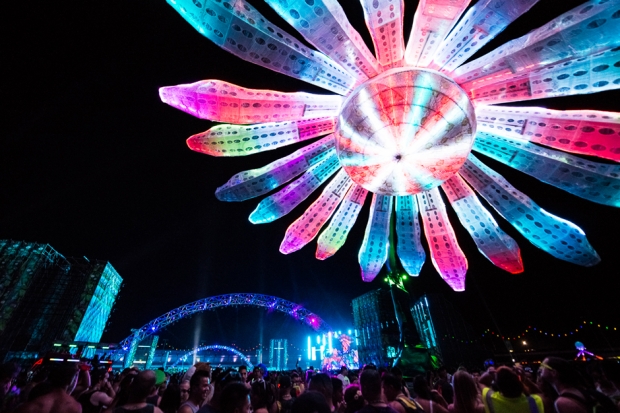 This is one of the most iconic things from EDCLV 2014 that Virgins may be anticipating the most. The giant LED Electric Daisy is a movable form of art that slowly travels around during the festival. While it's not the smartest place to meet up, because you'll never know where it is, it's definitely something you'll have to stop and take a picture with.
1. The Sunrise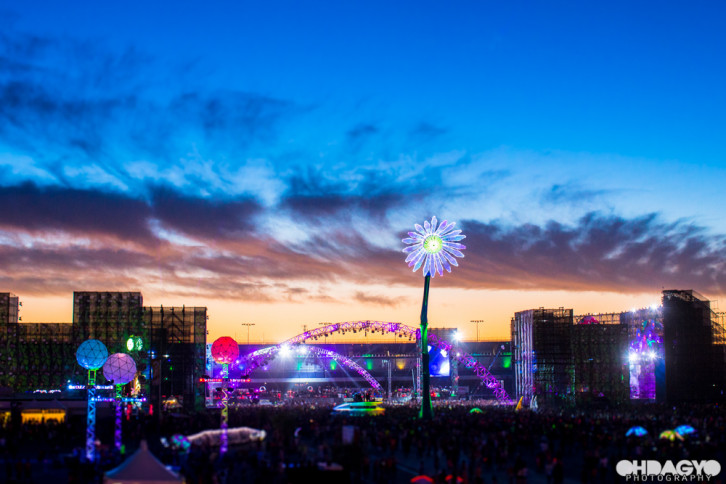 Most festivals on the East Coast end somewhere around 2 am. Get that caffeine ready, EDCLVirgins, because EDCLV runs until 5:30 am. Yes, you heard me right. 5:30. And it just so happens that the average sunrise time during June is 5:24 am, which means that your favorite DJ will be closing right as the sun creeps up over the mountains to the east of Las Vegas. I don't think much more needs to be said about this one, as it's something you'll need to see to believe, and is probably the thing I'm most excited to experience this June.