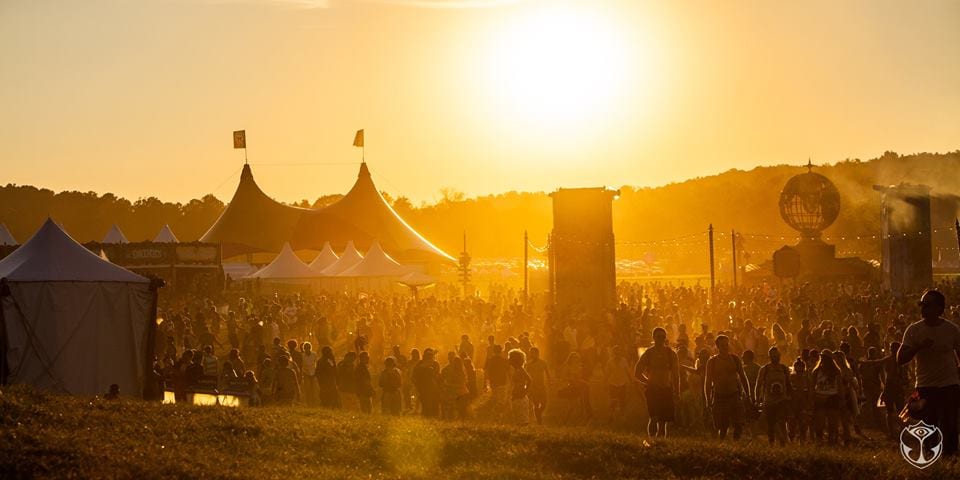 TomorrowWorld is headed back to the states! The second annual event will be held once again in the Chattahoochee Hills, outside of Atlanta, Georgia, September 26-28th. We attended last year – and it was quite the experience.  Our group of 15 set up camp in Dreamville, which was a non-stop party. You can opt to stay in a hotel, but those are further away from the action. So, as TomorrowWorld veterans, here are 15 necessities you should bring to ensure you have a problem free weekend while camping in Dreamville.
1. Baby/bath wipes
It gets hot and dirty at TomorrowWorld. Plus, if a restroom runs out of toilet paper – you'll want these in your bag!
2. Trash Bags
Bring a box of them in case it rains. You can wrap your belongings in your tent with a garbage bag to ensure they won't get soaked! They also can act as a poncho.
3. Clean socks
Because nobody likes dirty, smelly socks!
4. Hooded Sweatshirt
It got really cold at night while camping in Dreamville. Pack a light jacket or hooded sweatshirt to keep warm…TRUST.
5. CamelBak
Yes, after some uncertainty, you are now ALLOWED to bring these in. They are crucial in keeping your body well hydrated at your campsite and inside the festival.
6. Pedometer
We walked over 5 miles every day – at the LEAST. Bring one to keep track of just how much you walk. And you should start stretching your legs now!
7. Bug Repellant
Let's be real: there are some nasty insects and spiders you will encounter. I was bitten twice on the shoulder by a spider. It was awful. Bring a few cans of bug spray to use on yourself and around your tent. And have a fly swatter handy to kill any bugs and spiders trying to crawl into your tent! No joke.
8. Large Tarp
A large tarp has many uses. You can pile your stuff on it and slide it all to your campsite on a tarp. You can also use it to cover your tent or camping area if it rains. It didn't rain last year and hopefully it will be dry again in September.
9. Passport/wallet Holder
It may not be the most comfortable thing, but having one of these around your neck will keep your cash, ID's and credit cards at hand – and SAFE.
10. Headlamp
It gets really, really dark at night. So bring a headlamp so you can see and not carry around a bulky flashlight.
11. Chairs
Bring a few fold-up or blow-up chairs so you can sit comfortably at your campsite. Just get the cheap ones and save your money for other things like alcohol.
12. Alcohol
You can bring in a specific amount of booze… bring some or have a friend bring some if you are flying.
13. Sunblock
It gets hot and humid in ATL, so be sure to slather on the sunblock!
14. Cooler
A cooler will keep your booze and bottled water cool. Pack it up with ice and water before you arrive! And hopefully it has wheels too!
15. Frozen jugs of water
This will keep your cooler cold, and when it melts, you will have a fresh supply of water to drink!
There are many other things you will need to bring if you are camping – just be sure these are on your list! Also pack your good vibes and get ready for an amazing experience.  See you at TOMORROWWORLD!!
– Jared