At first glance smaller festivals may not be as appealing for a number of reasons. The lineups are usually less impressive and the production value isn't as extravagant, but that doesn't mean they should be discounted. Festivals of a smaller size allow for greater intimacy and shift the focus away from spectacle and towards interaction.
Here are a few we're excited for in 2017.
Campout is so unique, some people wouldn't even consider it a festival. In reality it's probably closer to a family camping trip, and yes everyone who attends is family. There are plenty of festivals that promote the idea of their attendee as family, but with campout its actually true. A strong, dedicated community has sprouted around Claude VonStroke's booty-shakin' label. A regular attendee of Dirtybird events will see the same people at all of them because those people just can't get enough of the vibe. Take that vibe and add a mountainous venue, every manner of summer-camp games (including team sports) and the best house music around and that's Dirtybird campout.
To a stauch Insomniac veteran, the word "Terrakroma" won't ring any bells. To the type of festival-goer who spends more time in the desert sleeping in a tent than at home, Terrakroma is unforgettable. Terrakroma started out as music project among three friends. Now six years, later the trio are putting on their own gatherings. Their annual spring gathering is perfect for a modest raver looking to expand their horizons. Ticket prices range from 80-120$ and the venue is the same one Desert Hearts has used for all of their festivals as well.
If a festival is to succeed it has to separate itself from the others. Well, Boogaloo separates itself by putting a festival on wheels. That doesn't mean the entire fest will be a parade or anything like that. It means that Boogaloo is known for one thing: art cars. Plenty of festivals have art cars traversing the grounds, but this festival dedicated to them. Fans of Woogie Weekend will definitely like this one as it takes place in the same location and features artists from a similar strain of the festival scene.
After a nationwide city hearts tour Desert Hearts might not be "small" anymore, but it's definitely not big either. The reason Desert Hearts has grown so much over the past two years is because it embodies the values of intimacy and interaction better than most festivals in SoCal. Their motto is "House. Techno. Love." and in just over 3 years that motto still stands true.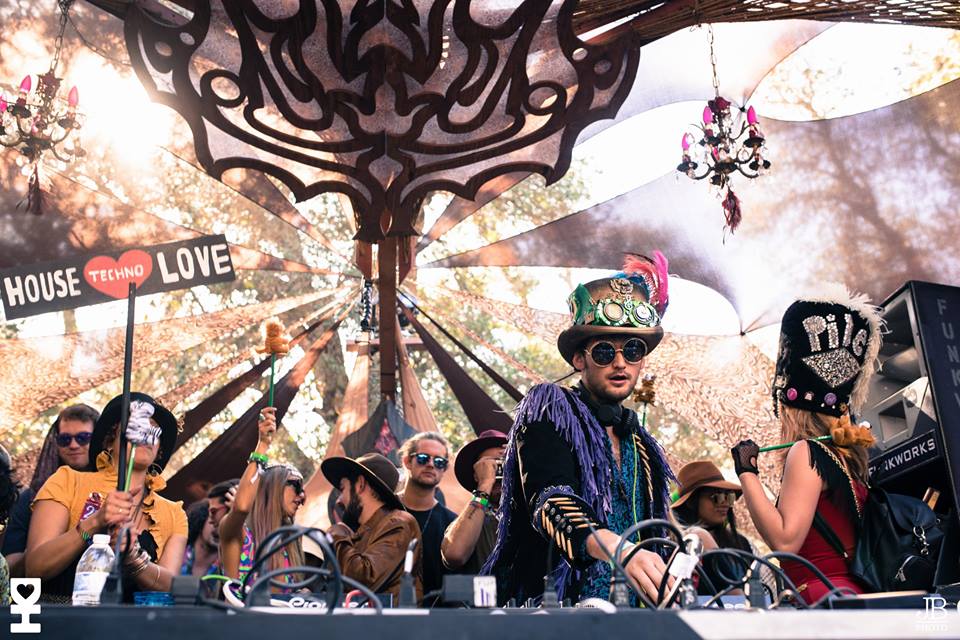 This festival just announced it's inaugural edition and the hype is already growing. Rapture will take place for the first time during this year's Miami Music Week. The lineup features a series of top-notch house and techno artists combined with the beachfront setting for which Miami is famous. Tickets started at $40 so if you'll be in Miami in a few weeks, it's definitely worth checking out.
Featured Photo Credit:  JB photography