We are living through an unprecedented time for live music culture. Never once in history has the entire industry disappeared for upwards of a year. Now the industry is back, and it would not be far off to say it's better than ever. Those who've attended their first festival since the easing of pandemic era restrictions are experiencing a renaissance.
Remember, the absence of the industry affected far more than fans who were unable to blow off steam at their leisure. It affected the promoters, the artists, the lighting designers, the sound techs. Everyone is back doing what they love and they are beyond thrilled to be doing so.
As members of this culture, it is our responsibility to do everything in our power to maintain this grateful energy surrounding events for as long as we can. And part of that responsibility is avoiding certain actions that are detrimental to the core values of dance music.
1. Don't Ask For Guestlist
Because of this electric energy surrounding events, it may be tempting to use up all your industry juice trying to get on the guestlist for every party you can. After all, guestlist makes going out far more affordable and much less of a hassle. 
However, it's important to note that thousands of live event workers went without a paycheck throughout the entirety of the pandemic. Not being able to party is nothing compared to worrying about how to pay your bills and put food on the table. 
So, the next time you want to go to an event, buy the ticket and know your money is going towards the people who are working themselves to the bone so you can have a good time.
2. Don't Forget About Safety
Safety first. Always. No party is worth a life. Ensure secure transportation to and from the event. Pace yourself when you're at the event. Stay hydrated. Take breaks. Check on your friends. 
These were constant reminders before the pandemic and they apply doubly now. Everyone has so much pent up energy they want to let out on the dancefloor. Just do it in a way so your first festival back isn't your last.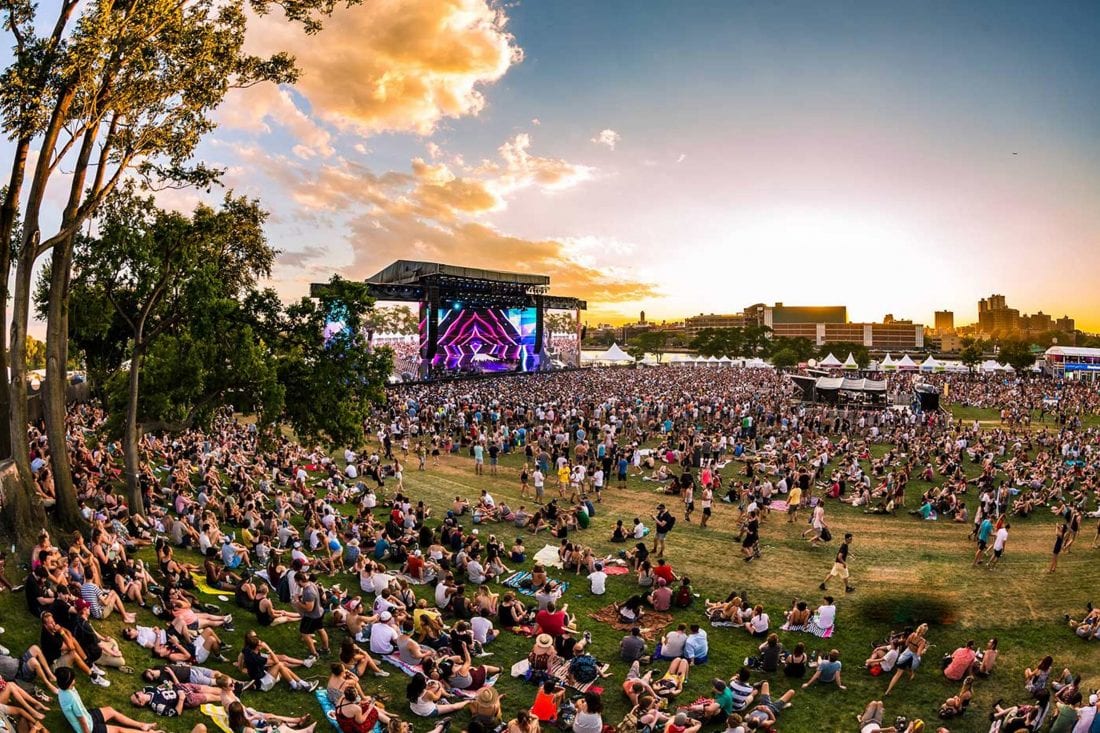 3. Don't Be Inconsiderate Of Others
Other people are what make dance music culture really special. Sharing energy. Making new friends. Random acts of kindness that last for a few seconds. These experiences can elevate a night miles beyond a few amazing sets.
Unfortunately other people can also drag someone's night into the ground if they are inconsiderate. Dancing obnoxiously. Pushing through the crowd. Drinking too much and forcing their friends to take care of them. 
It's the risk everyone takes when they attend an event. There are thousands of people around you over whom you have no control. All we can all control are our own actions. Do your best to think how your actions affect others at your first festival back.
4. Don't Watch The Same DJs
What do you think artists were doing when they were stuck at home during the pandemic? They were making music. Exploring new creative pathways. Waiting for the moment they could share their art with the world once more. 
Well that moment is here, and now is the perfect time for attendees to expand their taste in music. Who knows what these artists have been cooking up for that past year? If you're at an event you have the chance to find out. 
5. Don't Complain

It might be hard to recall after a tumultuous year, but something's gone wrong at every single event you've ever attended. It will be the same at your first festival back. Human beings produce these events and human beings are imperfect. That means the events will be imperfect. Something will annoy you. Something will bring you out of the moment. It's a fact.
Yet the only way these inconveniences can actually ruin your night is if you complain about them. If you keep them in your consciousness for a moment longer than they last (which is never more than a few seconds). 
What really sets this current era of live events apart from the past is gratitude. Everyone is so grateful to be following their passion once more. Complaining is the opposite of gratitude. It's a byproduct of focusing on a negative instance in the past. Focus on the beauty in the present instead and see how your world improves.