It's finally here! Last last night Gina Turner (Laidback Luke's wife) tweeted that her water broke and she is on the way to the hospital.

Shortly after, Laidback Luke tweeted: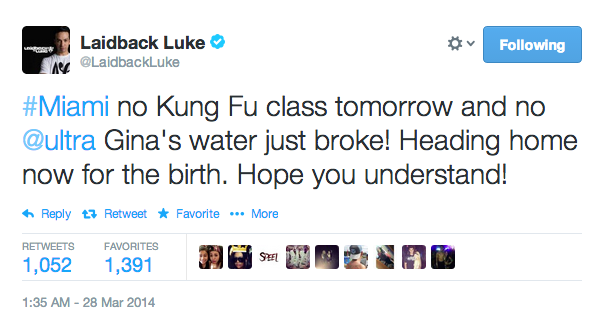 Update: Laidback Luke has arrived to the hospital and is by his wife's side. His Ultra performances have been canceled, no word yet on who is replacing him.
Best wishes to the two on this first day of Ultra!