Bassnectar has something new in store for fans. He is hosting "Freestyle Sessions: Colorado" a three-night event taking place in Broomfield, CO at the 1st Bank Center.
Bassnectar tells fans this is a "new experiment as we flip the script, reach back into the vault, and let the music take control." You will be hearing different genres of music, from acid jazz and downtempo trip-hop of the '90s to old school funk and soul, as well as unreleased tracks, old classics, and more. He wants fans to come attend the show and just live in the moment and get lost in the music.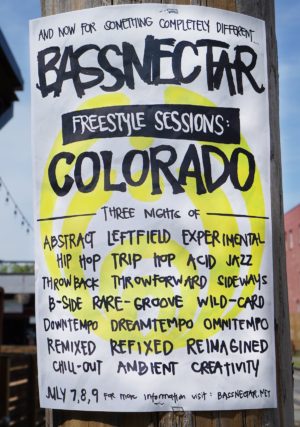 The events take place July 7, 8, and 9. Tickets go on sale this Friday, April 21 at 10AM MTN.
Click HERE for tickets
Featured Photo: Bassnectar, Source: Bassnectar / Facebook