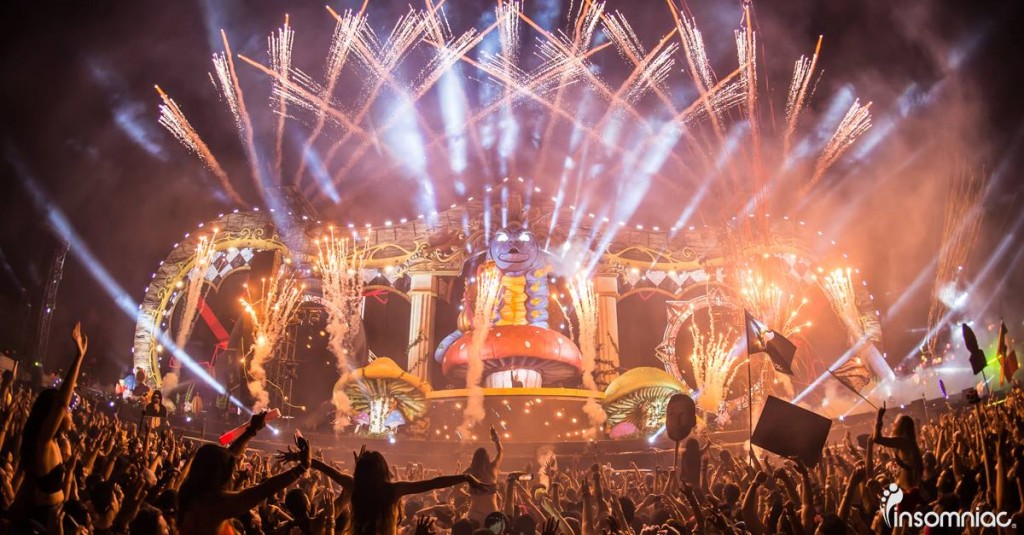 Beyond Wonderland may be over, but as well all know the good vibes live in us for days or weeks after. Throughout the day, choosing which acts to watch was as hard as ever as Insomniac brought a huge all-star lineup loaded with just about every genre you could ask for, especially trance.
Cheshire Woods could've easily been mistaken as an "A State of Trance" stage as it featuring Dyloot, Jordan Suckley, Marlo, Photographer, Simon Patterson, Orjan Nilsen, Andrew Rayel and Aly & Fila. Trance fans barely stepped away from the Woods only to catch Audien's main stage appearance as well as Myon & Shane 54 who held down the Mad Hatter's Castle.
The Bay Area gifted us with perfect sunny weather and a cool ocean breeze which blew through the venue and kept everyone smiling and content. Insomniac's Ground Control team was widely spread out and happy to help anyone in need. Wandering stage to stage we caught Mercer as he closed out with "Supreme," Loudpvck dropping their new track with Gladiator "Domino," and Myon & Shane playing their Summer of Love Bootleg Mix of Daft Punk's "One More Time."
The sun set and Wonderland came to life as the stages lit up. Lights glowed in every tree and art installations began floating amongst the crowd. Dada Life took the stage, and although Olle wasn't there physically, we all felt his presence through the music. Stefan threw down a mind-blowing set that would've made any Dada fan proud. As he played what seemed to be almost a track a minute, ravers got ugly as Stefan blew through favorites like "This Machine Kills Ravers," "Boing Clash Boom," and of course "Feed the Dada."
Stage pyrotechnics lit up the sky as Dada Life wrapped up and Kaskade made his long awaited return to the Bay Area, a place he considers home. Everyone seemed to be gathered at the main stage with Kaskade shirts and totems everywhere you looked. There's no better way to end the weekend than singing together with Kaskade and thousands of ravers to songs throughout the set like "Atmosphere" and of course our favorite "Eyes."
The night may have ended early for some, but the experience was everything we could've asked for. A huge thanks to Insomniac for putting on yet another stellar production for the Bay Area!
– Grant
Photo credit: Insomniac Events