Buy the Ticket, Take the Ride!
Guest Author: @HippieFl1p
A few notable destination festivals will be running Black Friday Deals! From Bonnaroo 2022 to Dancefestopia 2022! These are some deals you cannot miss out on and some festivals you don't want to miss!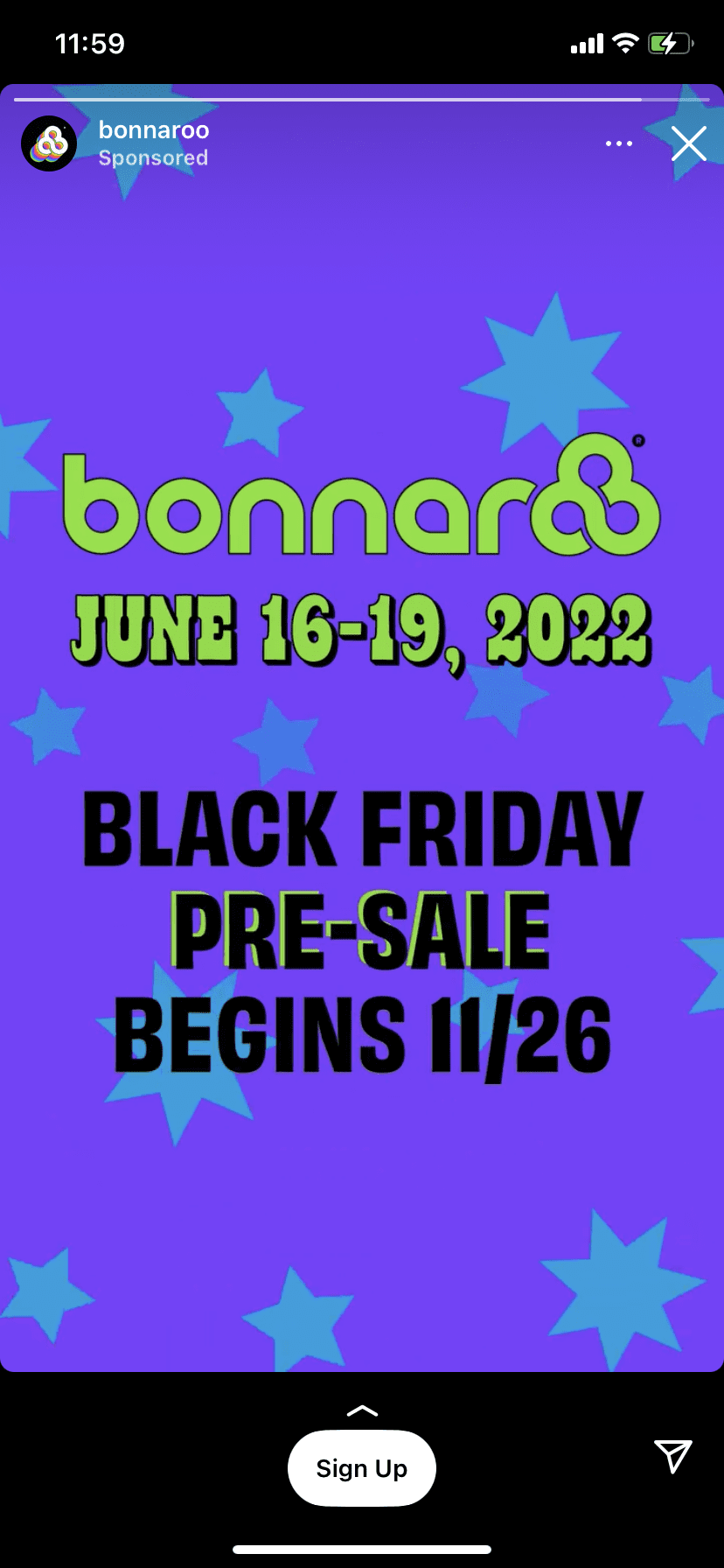 Bonnaroo 2022 (Thursday June 16 – Sunday June 19)
Bonnaroo is known as one of the best Alternative and EDM mixed festivals in the USA! It is located in Manchester, Tennessee! And if we're talking about an East Coast music festival, this is the only Ten-I-See on the East Coast! This 5 day camping, 4 day music festival is a must buy on Black Friday 11/26/2021! In 2020, You could pick up a GA Pass for as low as $289+tax or You could Buy a 4 Pack GA Bundle and get a FREE Camping Pass (a $70 value)!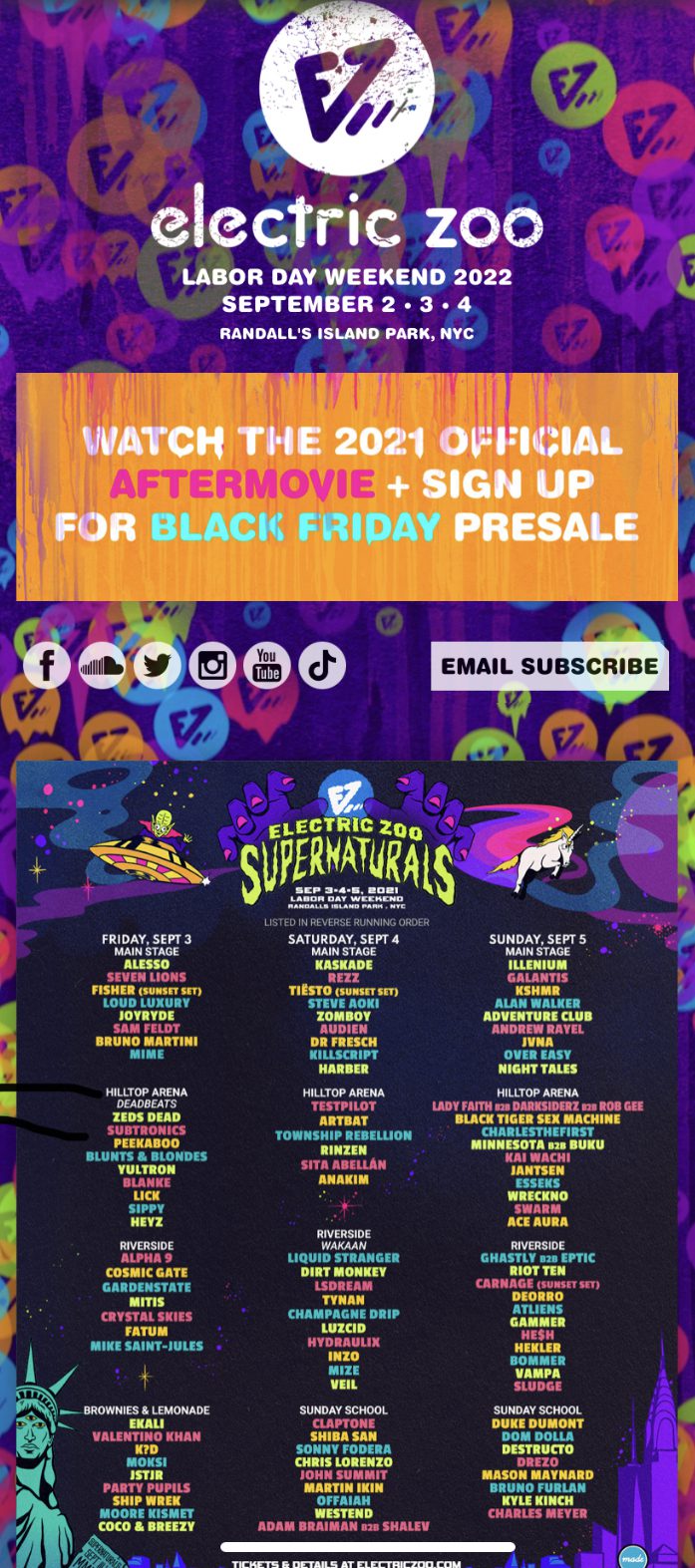 Electric Zoo 2022 (Friday September 2- Sunday September 4)
Electric Zoo is the event you want to attend on Labor Day weekend in 2022! This festival is stacked with the most popular EDM artists of our-time year in and year out! Call up your friends and tell'em we're going to New York! They got a Zoo! Pre-sale codes are available 11/26/2021! You are guaranteed a first chance opportunity to get the CHEAPEST Electric Zoo Tickets of the year! (Santa doesn't even have a better deal)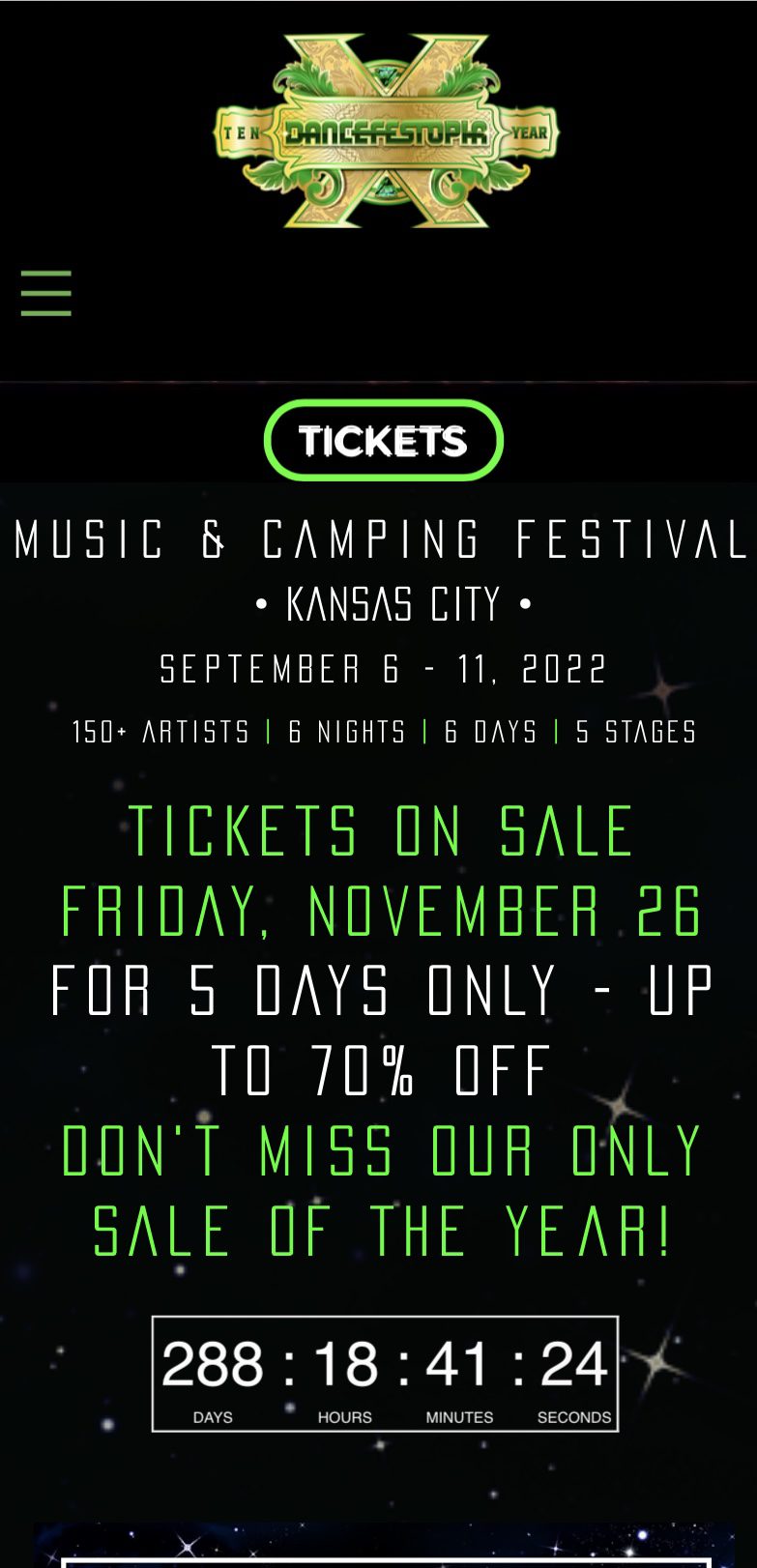 DanceFestopia (Tuesday September 6 – Sunday September 11)
Dancefestopia is a destination festival! Known for its dancing attendees and in 2022 they will be celebrating 10 Years of DanceFestopia! This will be a a celebration you don't want to miss! On 11/26/2021, 5 day passes will be 70% off!! This is a deal YOU DON'T WANT TO MISS! (This is their ONLY SALE of the Year!)
Okeechobee (Thursday March 3 – Sunday March 6)
Okeechobee is another Destination festival located in Florida! Okeechobee will be  celebrating its monumental 5th Year Anniversary! The line-up has dropped and it is guaranteed to blow your mind and possibly make you cry! On 11/26/2021, You can expect a discount on Payment Plan Tickets with a deposit as low as $20!
About the Author
@HippieFl1p is a Gonzo Journalist who is the First EDM Festival Novelist of our-time! He has recently released his FREE e-Book titled "It's Not A Party Without The Drugs" available via Instagram @HippieFl1p (link in bio).
—
Additional Black Friday Sales
View this post on Instagram
EDC Las Vegas
To celebrate EDC in style, EDC fans have the opportunity to snag merch with a major discount of up to 70% off sitewide!
View this post on Instagram
Exchange LA
Until November 29th, all shows at Exchange LA will have up to 50% off! All you have to do is use code 'EXLABLACK'. To all you locals, don't walk! Sprint for these sales!