Let's face it: sunglasses aren't just for protecting your eyes anymore. They've become a huge part of the fashion and music scene. If you're a DJ, you might be wearing them during your set. Or if your attending a music festival, you may be wearing them at front row or and around the festival grounds — day and night. The truth is, sunglasses just aren't what they used to be. They're so much more.
Enter: BLENDERS EYEWEAR. Started by Chase Fisher and Blake Jensen, two San Diego college grads with a passion for the sun and surfing, BLENDERS is transforming what sunglasses should be. Their vision is quite simple: create a product that people unabashedly love, and using the popularity of social media to help market a fashionable product that anyone can wear. Not only have they created an incredible product fit for any occasion, they have created a very loyal following in the process.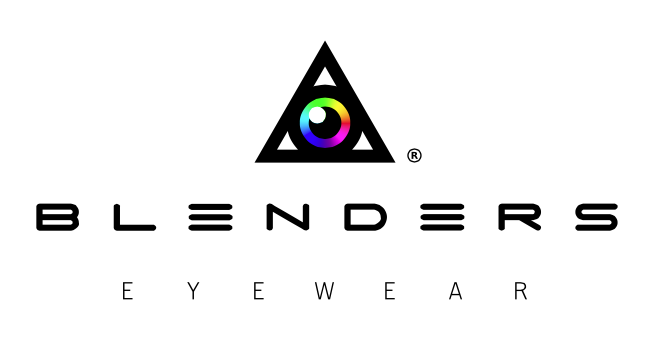 Their sunglasses can be seen all over the world, and if you live in San Diego it's very likely you might already own a pair or known someone who does. The product is extremely affordable and focuses on their biggest customers — people that like to have fun and go out, and like to look good in the process. San Diego is known for it's gorgeous weather and people, so it's no real surprise that their product was homegrown in this market. BLENDERS has come a long way with an extremely satisfying product that started on social media networks like Facebook and Instagram to help grow, and they even used Indiegogo to help fund.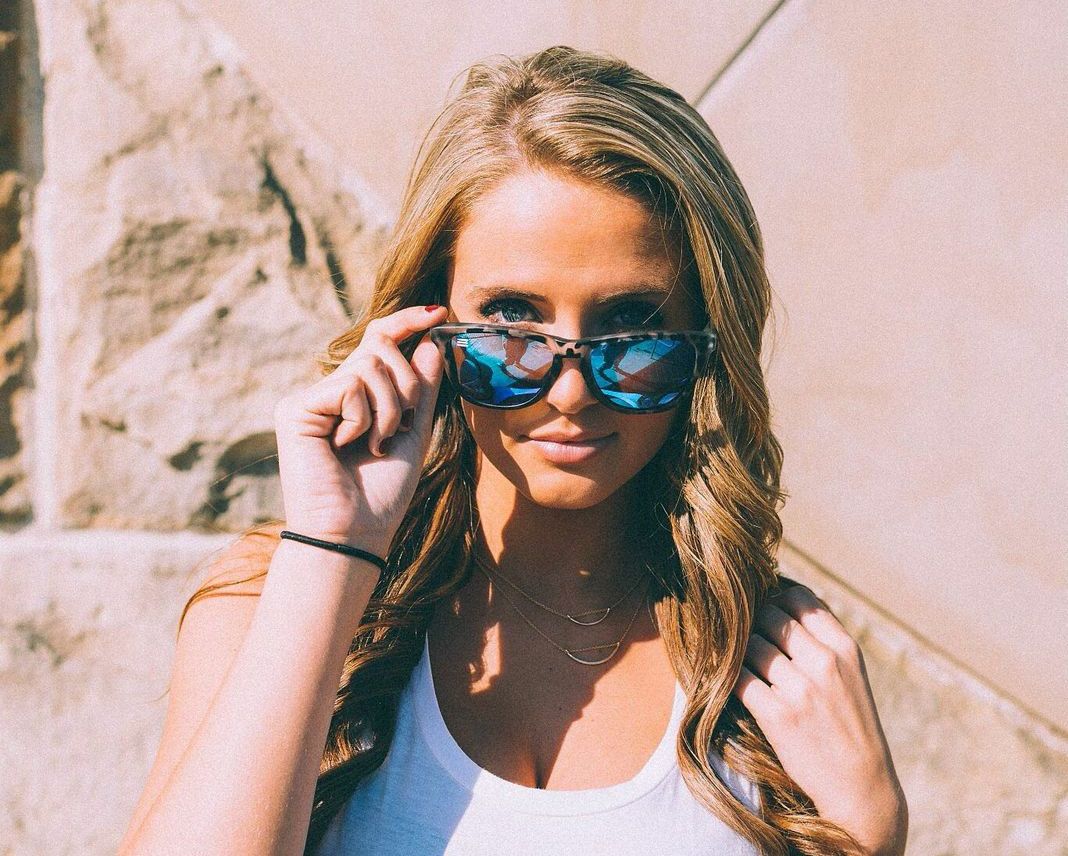 BLENDERS recently sent us a couple of pairs to try out after we saw firsthand hundreds of their sunglasses onboard THE GROOVE CRUISE. The world's largest floating dance music party sailed from Los Angeles to Mexico this past October and BLENDERS, of course, was a proud partner. Their sunglasses were seen all over the ship whilst the sun was rising in the early mornings to way past the sunset on the back of the ship with groovy Deep House beats. Their involvement with THE GROOVE CRUISE really made us want to see what the company had to offer. It's very rare that we come across a product that has such fan loyalty and connection with their audience and we really wanted to know what the fuss was all about.
Since BLENDERS sent over some samples, and we haven't stopped wearing them. The results were amazing, even before taking them out of their box. Each pair comes with a cool little cleaning cloth and some BLENDERS stickers (which we threw on our refrigerator and computer).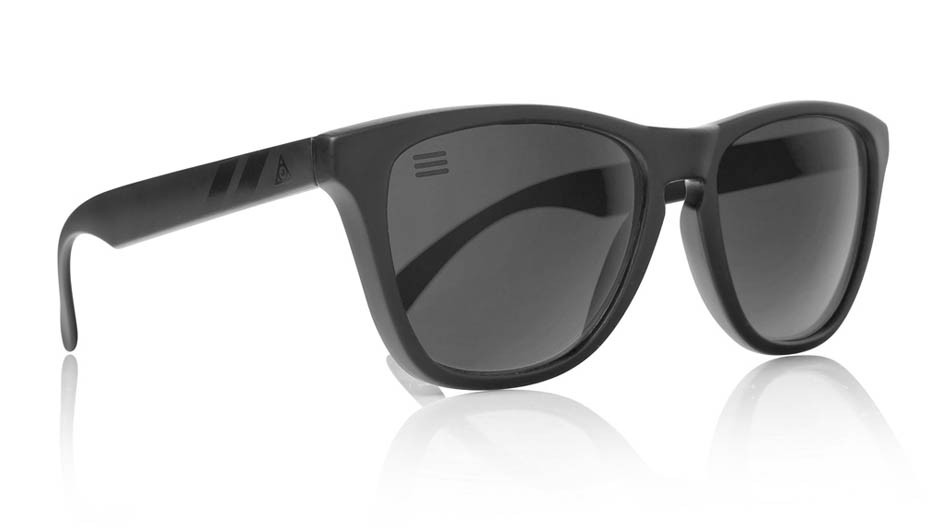 DEEP SPACE POLARIZED : L SERIES by BLENDERS Eyewear
First off, the DEEP SPACE POLARIZED : L SERIES features a snap-off hinge so if you sit on them or somehow break them (as we have been know to do), they snap RIGHT BACK ON. Our immediate reaction was "this is GENIUS!" not only do they look good, but they are made of strong polycarbonate with ball hinges that snap right off, and easily back right on. You don't need to replace them, and you can't break them. That really blew us away. Plus they're black, and sometimes you just want a pair of black sunglasses.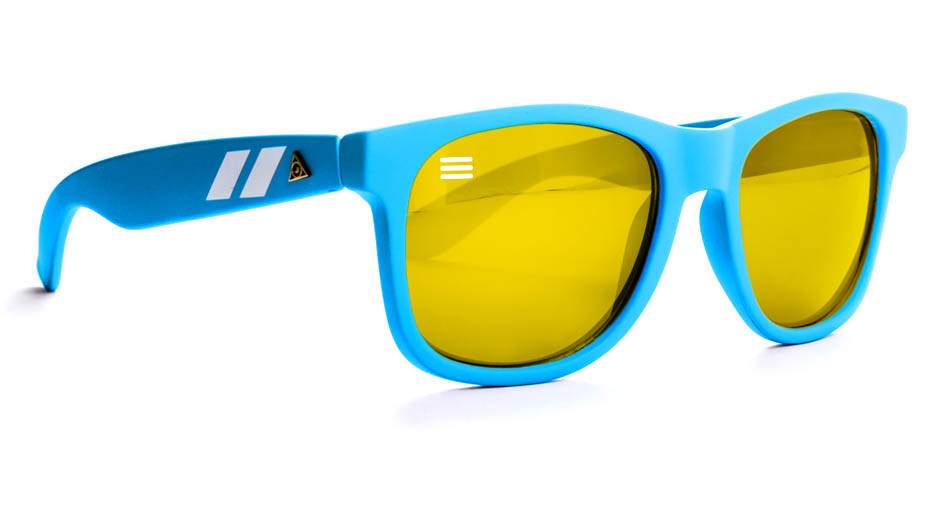 THE AUTUMN ANTEATER : M CLASS by BLENDERS Eyewear
We also tried the THE AUTUMN ANTEATER : M CLASS pair, and these were simply jaw-dropping. We took them out to run a few errands and had TWO people ask us where we go them. They are colorful and capture everyone's attention. Simply put: they look really damn cool. The bright blue stands out and the lens really pop when the sun hits you. Note: the lens are really, really strong. This pair uses a Mirror UV40 FDA approved Impact Resistant Lens that really protects your eyes and makes you look snazzy. Perfect for the beach or just for running errands, these are probably the most affordable pair of awesome sunglasses you will ever buy.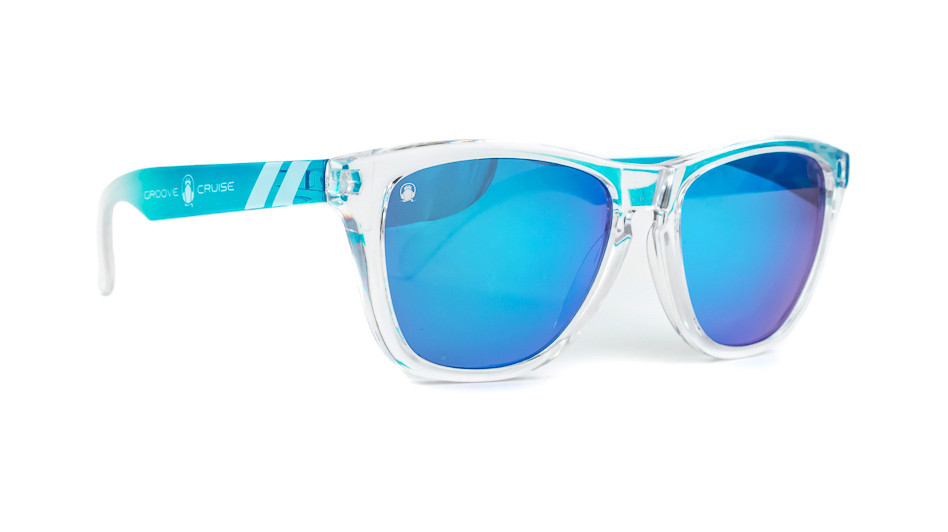 THE GROOVE CRUISE BLUE : L SERIES by BLENDERS Eyewear
To commemorate their partnership with GROOVE CRUISE, BLENDERS has created a very special limited edition pair of sunglasses fit for the massive party that GROOVE CRUISE was. Dubbed THE GROOVE CRUISE BLUE : L SERIES, it's no wonder this pair was so popular on the ship. Gloss Aqua Blue Fade with Gloss White details, this pair really exemplifies what the brand is all about. It looks good on any size head and its stunning bight blue Aqua color really screams a fun beach vibe. But the best part is, like all of BLENDERS, these shades go beyond the beach and can be worn almost anywhere. Wear them at a party or wear them under the bright lights at an EDM event. They look good on anyone, anywhere.
Who knew sunglasses could be so cool? We really look forward to seeing what BLENDERS comes up with next. Their vision for what sunglasses SHOULD BE is certainly transcending several boundaries, and most importantly they're building a brand that people just love. We thank BLENDERS for sending us these shades, we haven't gone anywhere without them.
PURCHASE BLENDERS HERE