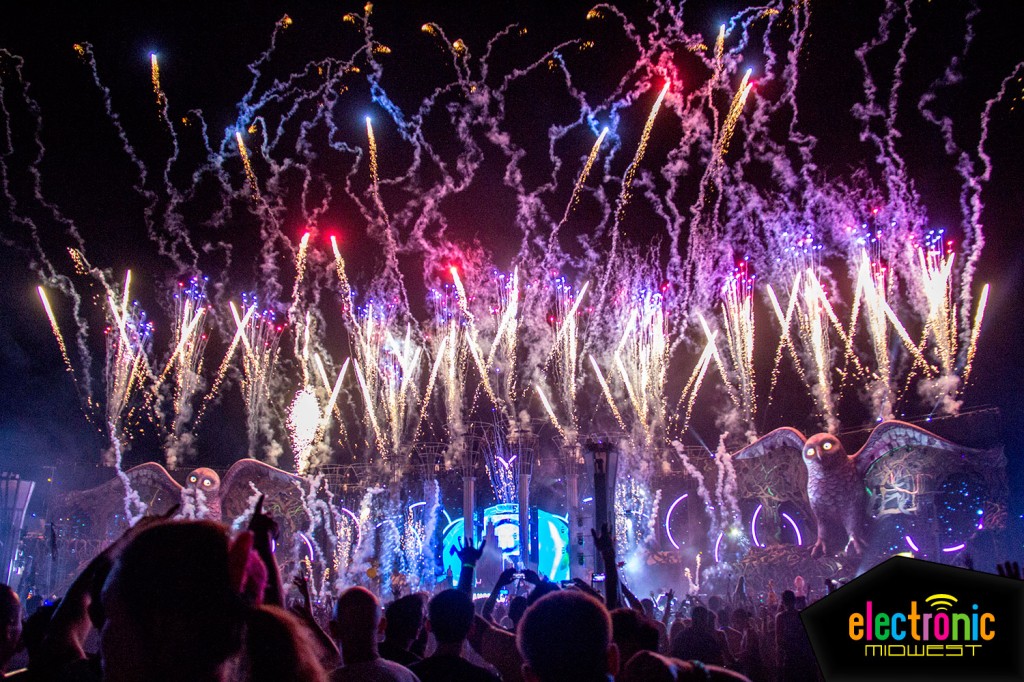 Insomniac today announced this year's Electric Daisy Carnival in Las Vegas generated $337 million dollars to the economy in Clark County in 2014. That's a lot of money. Get this – since moving to Las Vegas in 2011, EDC Vegas has brought in almost $1 billion dollars to Sin City. $959 million to be exact. Back in 2011, the 3-day festival pumped in $136 million to the local economy. This shows just how much attendees are spending in and around Las Vegas.
Attendees came from all 50 states and 40 international countries this year. Their spending accounted for $256 million of the festivals total economic output. Direct spending totaled $156 million. To break it down further, $54 million was spent on food and drinks, $30 million in accommodations, $23.5 million in gaming, $18.6 in transportation, $16.8 million in entertainment and $13 million in retail spending. All that money came from you, the EDC attendee. Insomniac spending totaled $81 million – but that doesn't include the cost of talent.
The festival also brought nearly $20 million in tax revenues for state and local governments this year. That equals a year's salary for more than 258 full-time fire and rescue jobs in Las Vegas. 96% of attendees say they would recommend others attend EDC. Check the infographic below for all the glorious stats.
Plans for the 19th annual Electric Daisy Carnival and its return to Las Vegas will be announced on November 18th. EDM Maniac will bring you that news as soon as its announced, so keep it here. See you at EDC 2015 in Sin City!
Oh, a word of warning: start looking at hotels, as prices are climbing. Be sure to book a room once the official dates for EDC are announced.
— Jared

Source: Insomniac
Photo: Electronic Midwest