Are you ready for BPM Festival 2017?
Celebrating 10 years of Caribbean fun in Playa Del Carmen, Mexico, The BPM Festival has announced it's dates for 2017's highly-anticipated anniversary event!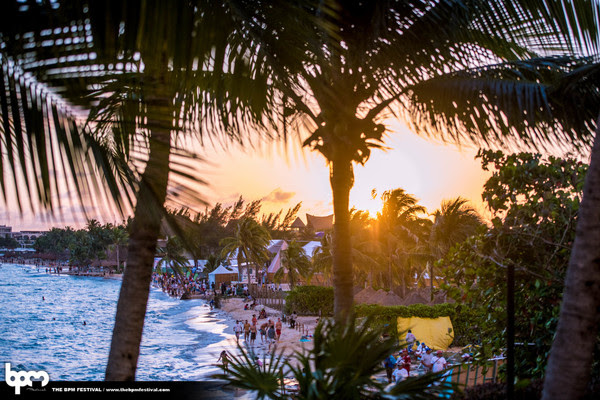 Just this past January, The BPM Festival 2016 further secured it's reputation as one of the events to attend. With nearly 70,000 people from all over the globe gathering for the post-New Year's Eve retreat, it's an incredible week of plenty of parties and performances from over 430 "established and emerging" house and techno artists. In fact, 2016's edition earned The BPM Festival some very notable nominations, like the International Dance Music Award for "Best Music Event" or "Festival of the Year" at the first ever Electronic Music Awards & Foundation. It's a long way for the festival that started out as a getaway for 5,000 attendees, consisting mostly of "Bartenders, Promotors, and Musicians" (hence the BPM). And, this June, Handlebar Films will debut the trailer for the festival's first full-length documentary. Dancing In Paradise will give viewers an in-depth appreciation for the history and development of The BPM Festival and it's Mayan Riviera surroundings.
The BPM Festival 2017 will take place January 6th – 15th, at Playa Del Carmen, Mexico. Super Early Bird 10-Day passes go on sale Wednesday, June 1st, 2016 through their official website. So, check it out if you're down for a festival that "stands for quality music," according to Adam Beyer!
Follow The BPM Festival: