Camp EDC 2020 has just sold out in record-breaking time (tent camping in just seconds!), following a historic on-sale for GA and VIP passes for the 2020 edition of EDC Las Vegas. Just last week, General Admission tickets for EDC Las Vegas sold out within hours, with the entire festival selling out shortly after.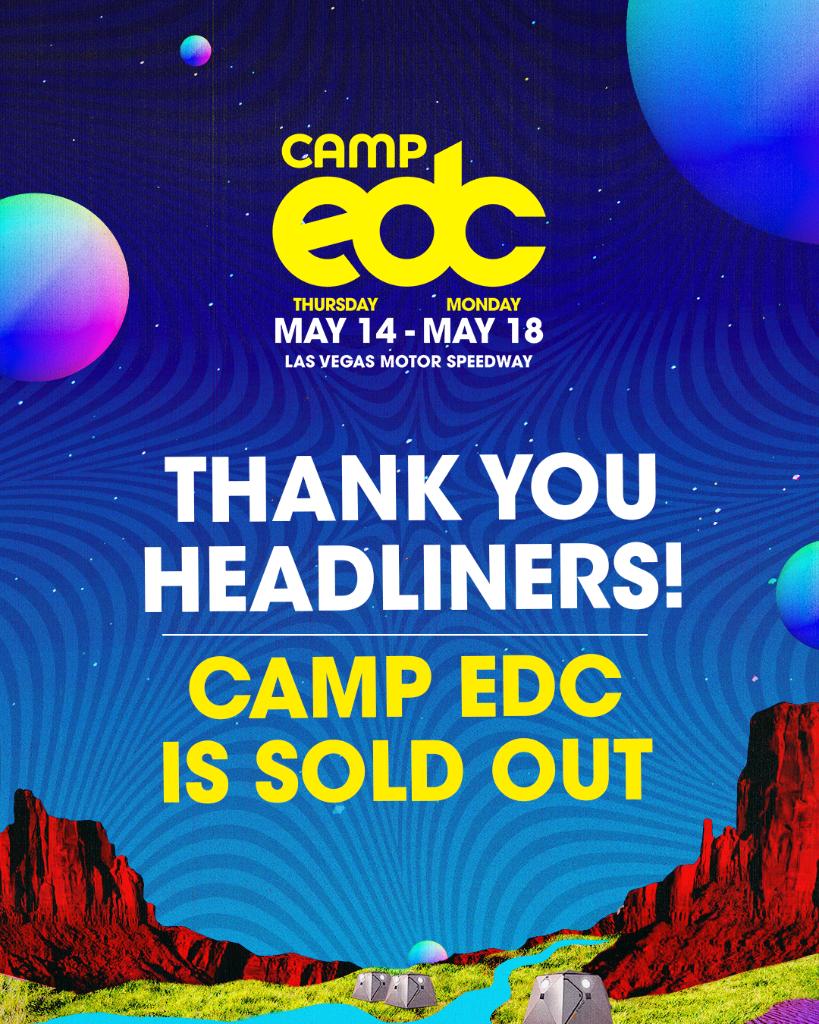 Camp EDC has come a long way since it started off two years ago. The "festival within a festival" has transformed the EDC experience by providing attendees a thriving, loving community and a variety of next-level amenities. The team behind Camp EDC has enlisted some of the best in the industry to help EDC become a very well respected "camping festival" that elevates the EDC experience. It's really not hard to believe that this now "desert oasis" has become widely popular.

While Camp EDC is literally in the Las Vegas Motor Speedway parking lot, the production teams have worked to transform this 'blank canvas' of sorts, to a full-fledged community outside of the EDC festival itself… not an easy feat. Equipped with showers, swimming pools, airconditioned sleeping "pods" and festival-like stages for music, EDC morphed into a popular post and pre-festival getaway for EDC attendees. Steps away from the main event itself, Camp EDC is the perfect place for attendees to cool off, pre-party and AFTER party. In a way, Camp EDC is a festival in itself, with some of the world's best DJ's jumping on the decks to keep the party going outside of the speedway. 
Following the success of camping at this past EDC, it was pretty clear that camping was the ultimate way to go to complete any EDC experience. The upgrades to the amenities and overall organization spread by word of mouth like wildfire. Everyone who camped was literally "raving" about camping at EDC. Because of this, a lot of people planned on returning, and when they had the chance to buy camping tickets early — most people did. This combination of returning campers buying passes again, plus word of mouth, made it clear that Camp EDC is the only way to go. We even predicted it back in May! 
Also my third prediction: a lot more people will camp next year. There was a lot of positive feedback from what I've read and seen. The camping experience was stepped up and I think more and more people will camp. Just my two cents!!

— EDM Maniac 🔜 ADE (@EDMManiac) May 27, 2019
Finally, most people go to EDC for some sort of experience. While the lineup is a factor, it's clear that even without announcing a lineup the festival can hold it's own. That's a remarkable accomplishment.
People actually bought tickets without knowing who's going to be on the lineup.
The reason is because of the overall experience. EDC is known for out of this world production (them fireworks tho), incredible art installations, performers and unique people. Now take all of that, all that EDC is known for, and build on that. Enter: Camp EDC. You have the perfect harmony of everything anyone could want in the festival experience. Imagine never having to leave this "world" that EDC has created for 4 full days. Imagine starting EDC festivities a day before everyone else, imagine insane after parties with Kaskade at 7 in the morning (yes, this happened), imagine meeting even more people just like you. This is why Camp EDC 2020 sold out so fast.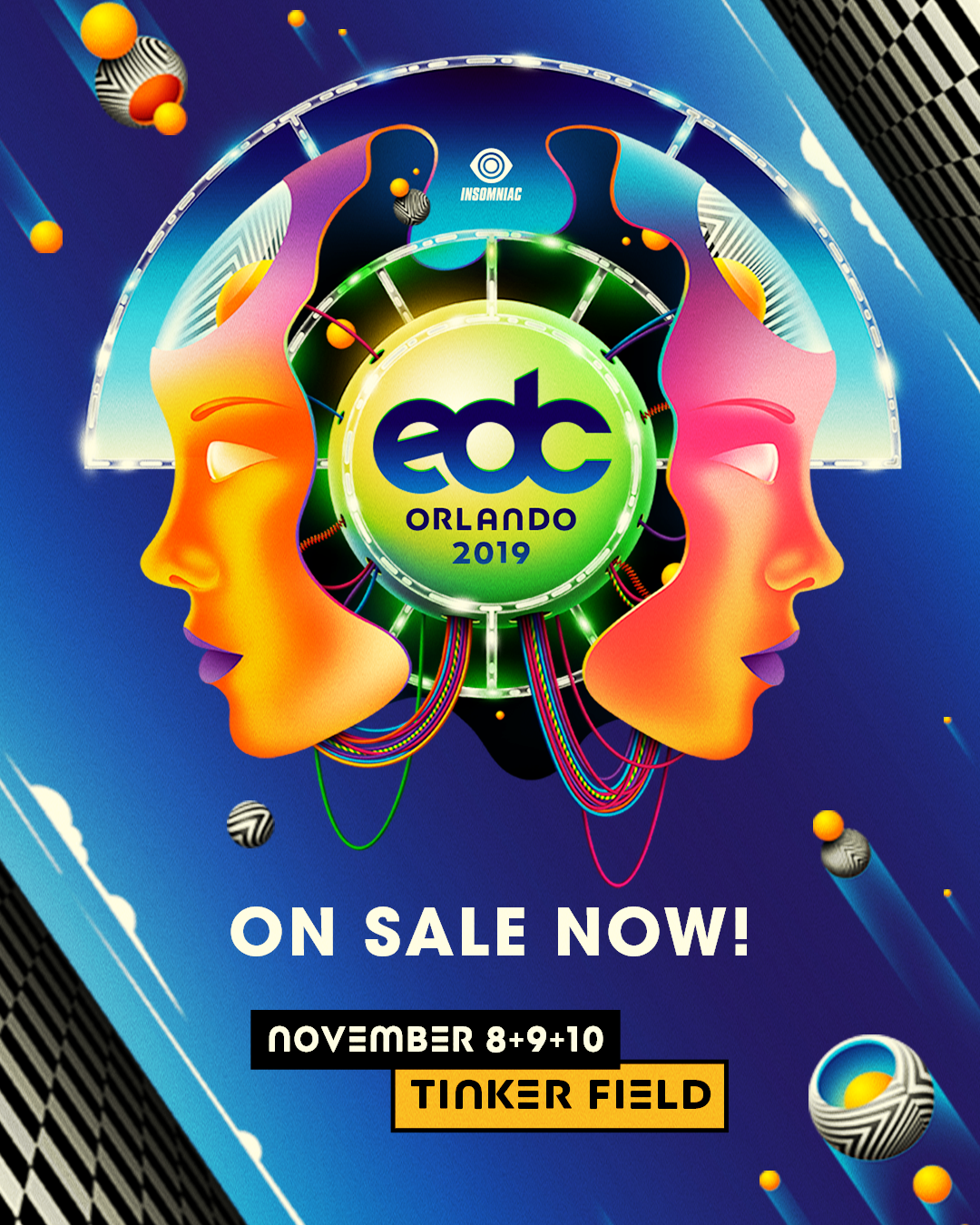 Next year will quite possibly be the most anticipated EDC ever. With record ticket sales and unprecedented interest in camping, EDC will kick off summer 2020 in the best way possible. Ushering in a new decade and celebrating the 10th year in Vegas, there is no question EDC 2020 is going to be one for the books.
EDC Las Vegas returns to the Las Vegas Motor Speedway May 15+16+17 in 2020. Tickets are completely sold out. We hope to see you there!