All of those making their way to sun-soaked San Diego at the end of the month for CRSSD Fall 2018 have even more to look forward to with the lineups for CRSSD By Day and CRSSD After-Dark finally being released. The lineups for these events are curated straight from the world-class assemblage on this fall's CRSSD Lineup because you can really never get too much of a good thing – especially when it comes to music.
CRSSD By Day will return as the ultimate pre-party to the festival itself, happening 11 am – 2 pm Saturday and Sunday. CRSSD After-Dark begins the Thursday and Friday before the festival, and continue on each night Friday and Saturday. As soon as the festival ends, you can head into any one of the numerous After-Dark events to keep the party going late into the night. Having experienced both, it is safe to say that these parties help CRSSD feel even longer than it is, and give people opportunities to see some of their favorite artists in intimate club settings.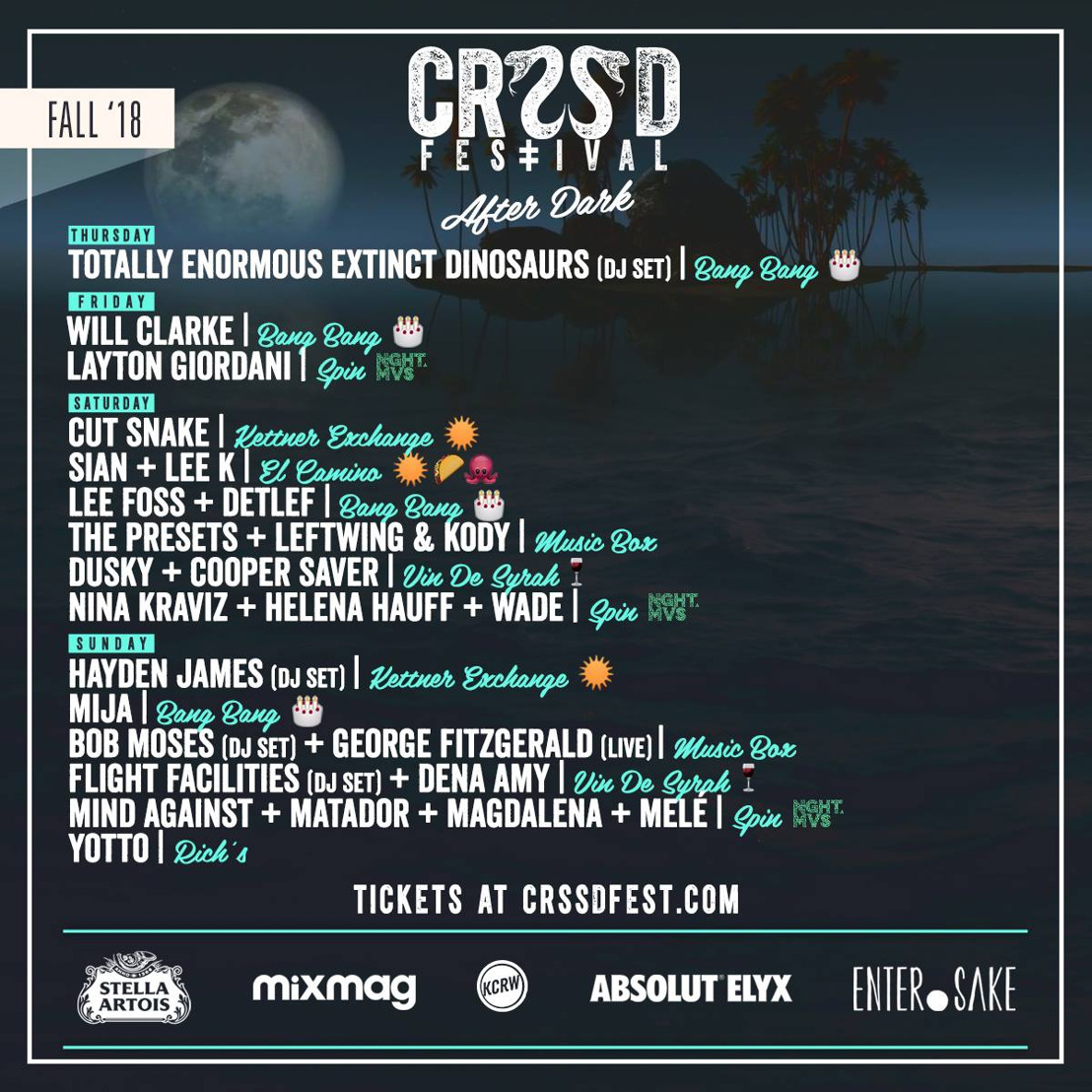 Some of the most talented artists in the world will descend upon San Diego for CRSSD. The festival itself is always one to remember, but it is the By Day and After-Dark parties that give some of the artists a much more unique and controlled atmosphere to divulge into their musical tastes and take the crowd even further on the journey they began at CRSSD. Not only that, but they are hosted in some iconic San Diego venues that deserve to be seen and experienced.
CRSSD Fall 2018 will take place September 29th and 30th, 2018 in Bayfront Park, San Diego, California. CRSSD By Day will be happening on Saturday, September 29th and Sunday, September 30th.  CRSSD After-Dark Parties begin on Thursday, September 27th and run all the way until Sunday, September 30th. Tickets and more info for the pre and after parties are available here. 
FEATURE PHOTO: CRSSD Festival