Dance music legend, deadmau5 (real name Joel Zimmerman), has teamed up with the White-Label NFT Hub creator, NFT.Kred, to offer VIP packages to Day of the deadmau5 as NFTS. Day of the deadmau5 is the mau5trap boss's yearly show at Red Rocks Amphitheatre in Denver, Colorado, and purchasers of these VIP NFTs will have the opportunity to meet Zimmerman at the show.
Access to the NFTs will open Thursday, August 19 at noon MST. Once purchased, owners can redeem the tokens for VIP access to the event or transfer them to someone else. Existing in NFT form eliminates scalping and allows for seamless digital transfer as the token can not be duplicated.
This is not the first time Zimmerman has ventured into the NFT market. Last year, he released nearly $100,000 in digital collectibles. These were short video animations of his classic mau5 aesthetic, clips from live performances, and other visual content of the like.
Zimmerman also recently teamed with mixed media artist, Alan Bolton to create the NFT series, The Chronicles of Creation, "a series of surreal artworks based on the beginning of time and the creation of the world as we know it." Day of the deadmau5 will be the first time he has offered tickets to a performance as an NFT.
Day of the deadmau5 will take place November 4 and 5 at Red Rock Amphitheatre. Tickets are available here.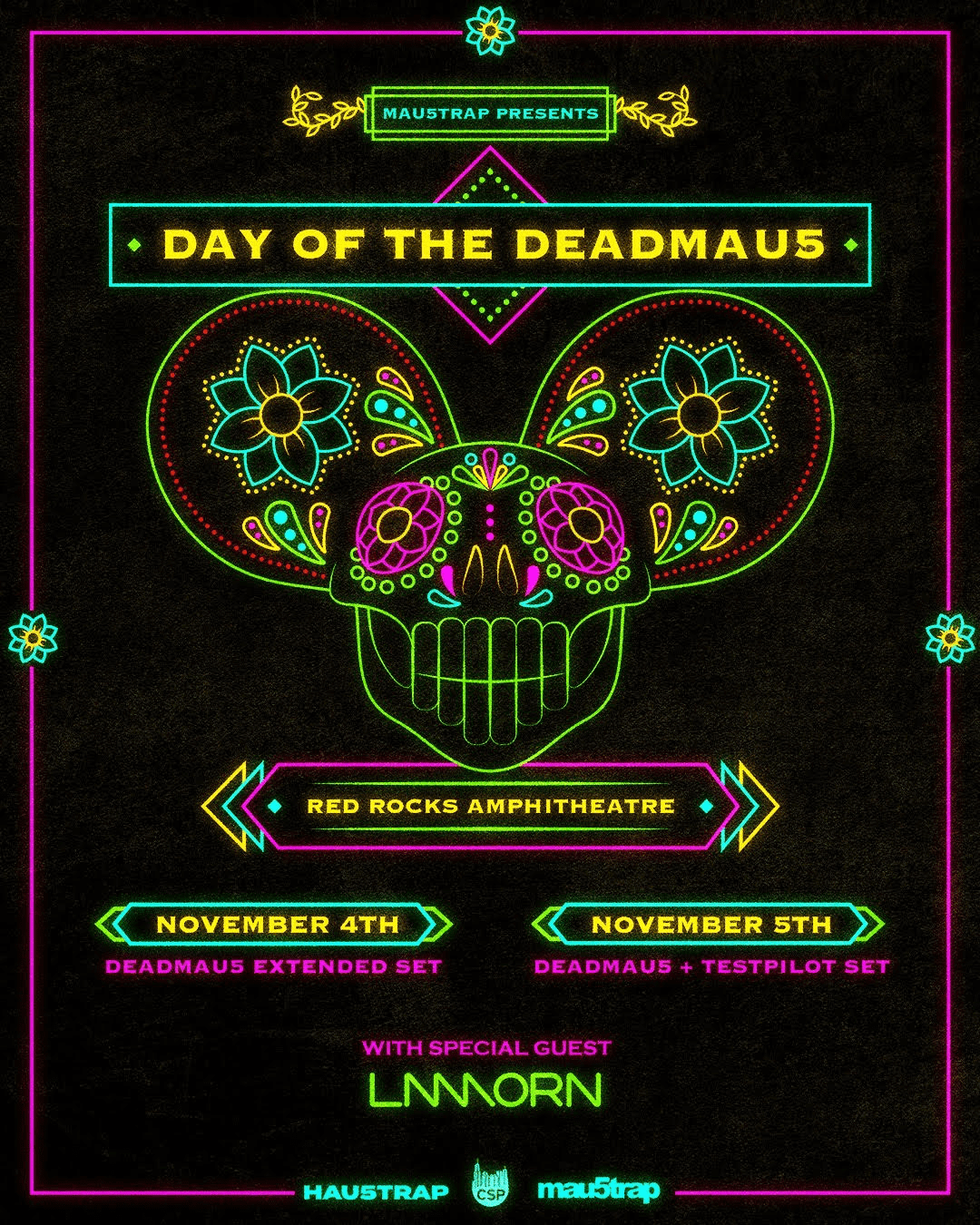 Featured Image by Associated Press