We are less than a month away from Desert Hearts 2019, which is sure to be another explosive year out on the Los Coyotes Indian Reservation. From the production to the music to the family of people who attend, year after year Desert Hearts has topped itself in every way. It is hailed as one of the most open, loving, and inclusive dance spaces available not only in California, but in the United States. That is due to the ethos of Desert Hearts itself – the come one, come all; one stage, one vibe; leave no trace mentality that attracts the type of people who also embody this ethos of love, acceptance, and consciousness. As any veteran attendee can tell you, it's one of the can't-miss events of the season – so much so that Desert Hearts 2019 is already completely sold out.
If you have a ticket, and it's your first time attending, you're in for a very special treat. Nothing I write here can explain what you're about to experience – it's too hard to put something as unique as Desert Hearts into words. But what I can do is relay some handy info, advice, tips, and tricks that will allow you to have the best Desert Hearts experience you can possibly have.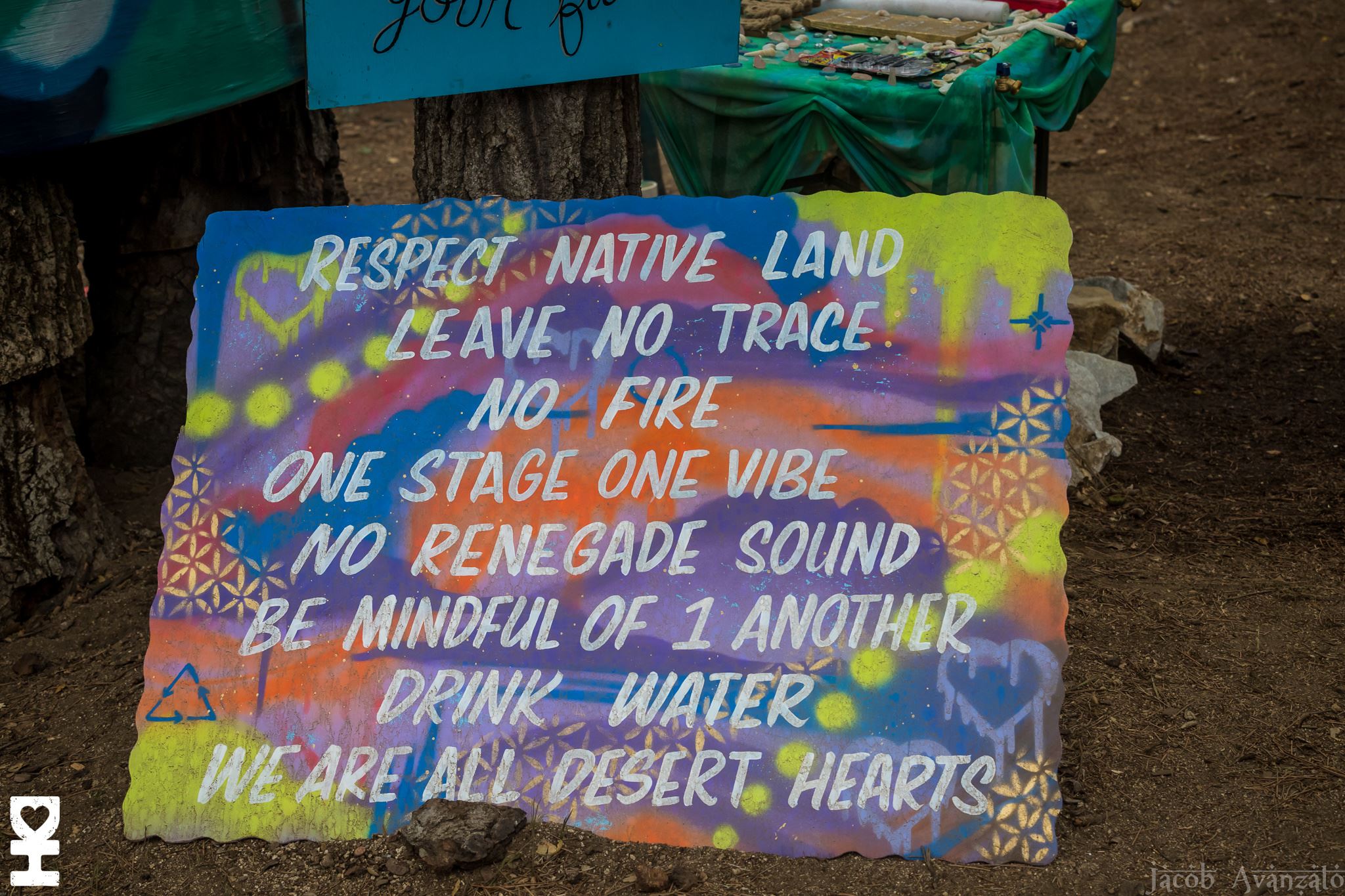 Leave No Trace
One of the most important pillars of Desert Hearts – and honestly, one of the most important of the default world as well – is the Leave No Trace philosophy. The idea of packing it in, and packing it out; in other words, leaving the space in the same condition, or better, than we found it and taking all your trash out with you. This idea was adopted from Burning Man and in my opinion should be adopted by festivals everywhere. Desert Hearts takes place on a sacred Indian reservation, and the Desert Hearts crew has formed a special bond with the tribe that owns the land. They allow Desert Hearts, and all of us, to continue coming back every year. All they ask is that we make it look like we were never there once we are finished. Make sure to bring plenty of trash bags, pocket ashtrays (no cigarette butts!), and pick up any trash or MOOP (Matter Out Of Place) you see through out the festival. They have on-site trash and recycling disposal where you can leave your MOOP on your way out of the festival for a fee – or you can pack it in, and pack it out for free!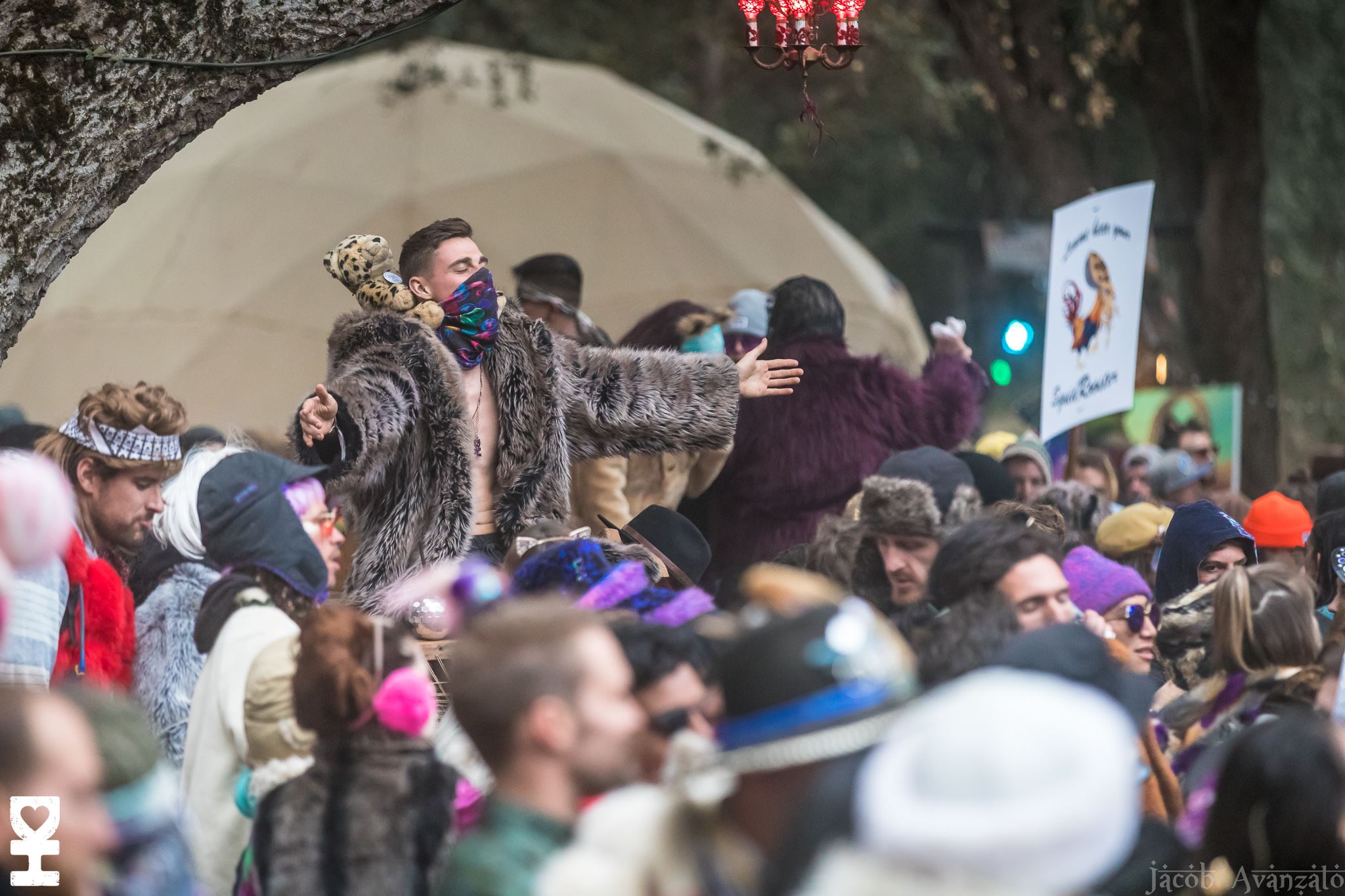 Brace For the Weather
Los Coyotes Indian Reservation is located in the eastern hills of the San Diego area and as such, can get pretty chilly at night. Temperatures through out the weekend range from the 70s during the day to the 30s at night. During the day, the sun can be a pretty brutal factor. But fear not! There's plenty of ample shade and open-air chill spaces for you to kick back and relax in. My advice for the heat – bring some chilly towels (towels that stay cold for hours after you wet them, you can find them on Amazon or in any general store), sunglasses (protect your eyes!), sunscreen (protect your skin!), and plenty plenty PLENTY of drinking water! Desert Hearts has VERY limited drinking water available so this is one of the most important things you can bring! Not sure how much to bring? Well, to be fully hydrated, you should be drinking 1.5 gallons of water per day, per person. The festival can be as long as 5 days (if you have early arrival) and 4 days if you arrive on Friday. Multiply 1.5 x however many days you're going and that's how much water you should bring! For 4 days, it's 6 gallons and for 5 days it's 7.5 gallons PER PERSON. And maybe bring a gallon or two extra just in case – or maybe for brushing your teeth and showering purposes, since the only bathrooms available are port-a-potties. Just buy the full gallon sizes at any grocery/general store! As for the cold – bring plenty of long/thick clothing, sweaters, and maybe even a fur coat or two! Hand/feet warmers are also a definite necessity.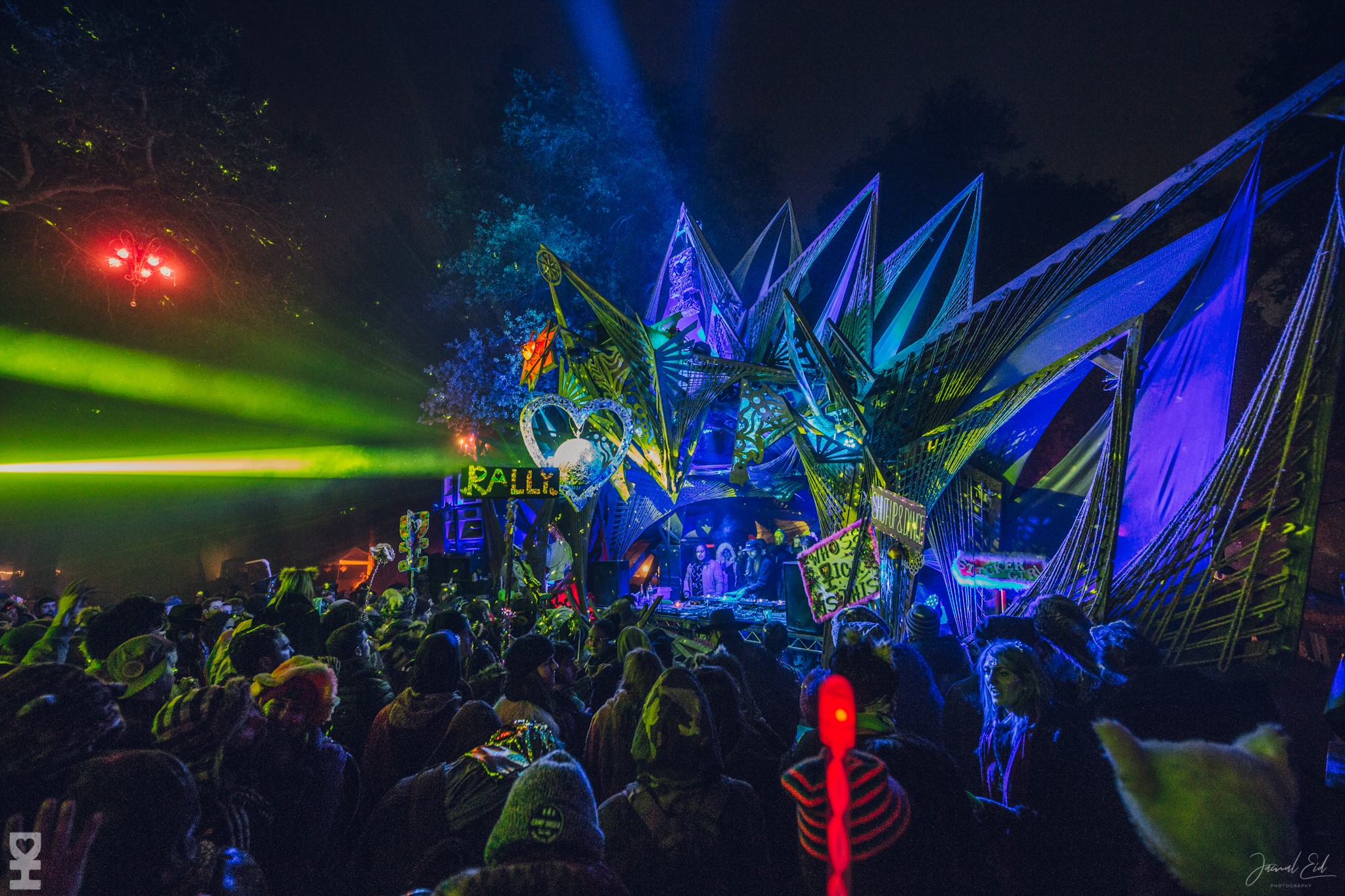 Light Up the Night
Because of Desert Hearts' "off the grid" location, there is no provided power source for you to plug into, and no provided lighting for your campsites. A good tip is to bring some battery powered string lights to hang up in your tent and around your campsite (so you're not fumbling around in the dark and so no one else accidentally walks on top of your stuff). A battery powered lantern is also a good idea, for those night/early morning walks to the port-a-potties. Make sure to bring plenty of extra batteries too, so if any of your light sources run out of juice you can easily replace the batteries.
Tune Out the Default World
There's absolutely zero cell phone service at the Los Coyotes Indian Reservation – just as it should be! In this day and age, everyone is so obsessed with making sure everyone else knows exactly what they're doing at all times. And while you're free to live that life in the default world, it's not a possibility at Desert Hearts. Take the opportunity of being off the grid as a vacation from being tied to your cell phone and everything on it. No texting, no calling, no posting, none of that. Appreciate being in the moment and just living, laughing, and dancing! That isn't to say you shouldn't take pictures to document your weekend though, you are very much free and encouraged to capture memories from the weekend to reminisce on!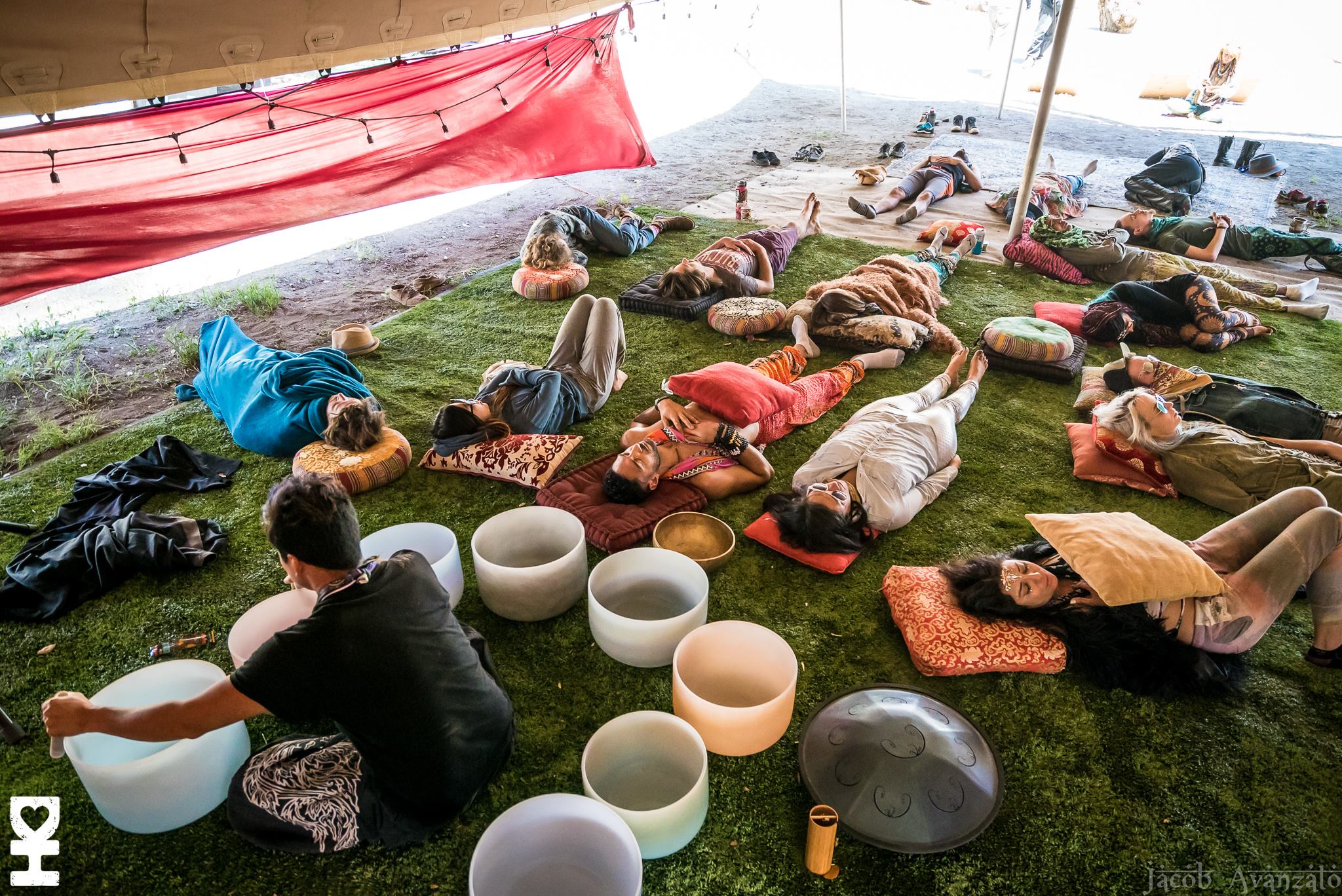 It's a Marathon, not a Sprint
And last but certainly not least, make sure you're pacing yourself and that you know your limit. While the weekend is sure to be filled with good times, dancing, and debauchery, it's important to put your physical and mental well-being above all else. It's going to be a long, incredible weekend and it's so easy to forget about self-care when your friends are all on the dance floor and your favorite DJ is playing. Listen to your body – if you feel like you need sleep, then sleep! There's 72+ hours of music all weekend long, I promise you making sure you get enough sleep is more important than staying up the entire weekend. If it's been a while since your last meal, then eat! Your body needs fuel, and you'll feel more energized through out the day if you make sure to eat some healthy meals. And I cannot stress this last one enough – DRINK WATER! Even if you feel like you just drank some, drink more. You'll be glad you did. Another tip – bring PEDIALYTE! It's the perfect way to re-hydrate after a long day/night.  Don't feel like you have to do it ALL – even though you may be able to, your safety is always #1 and you never want to overdo yourself.
That's all I've got for now! Based on my experiences, if you follow these tips (along with any others you may pick up from other veterans), you're in for one magical weekend. More info on Desert Hearts, the festival itself, and the crew behind it all can be found here.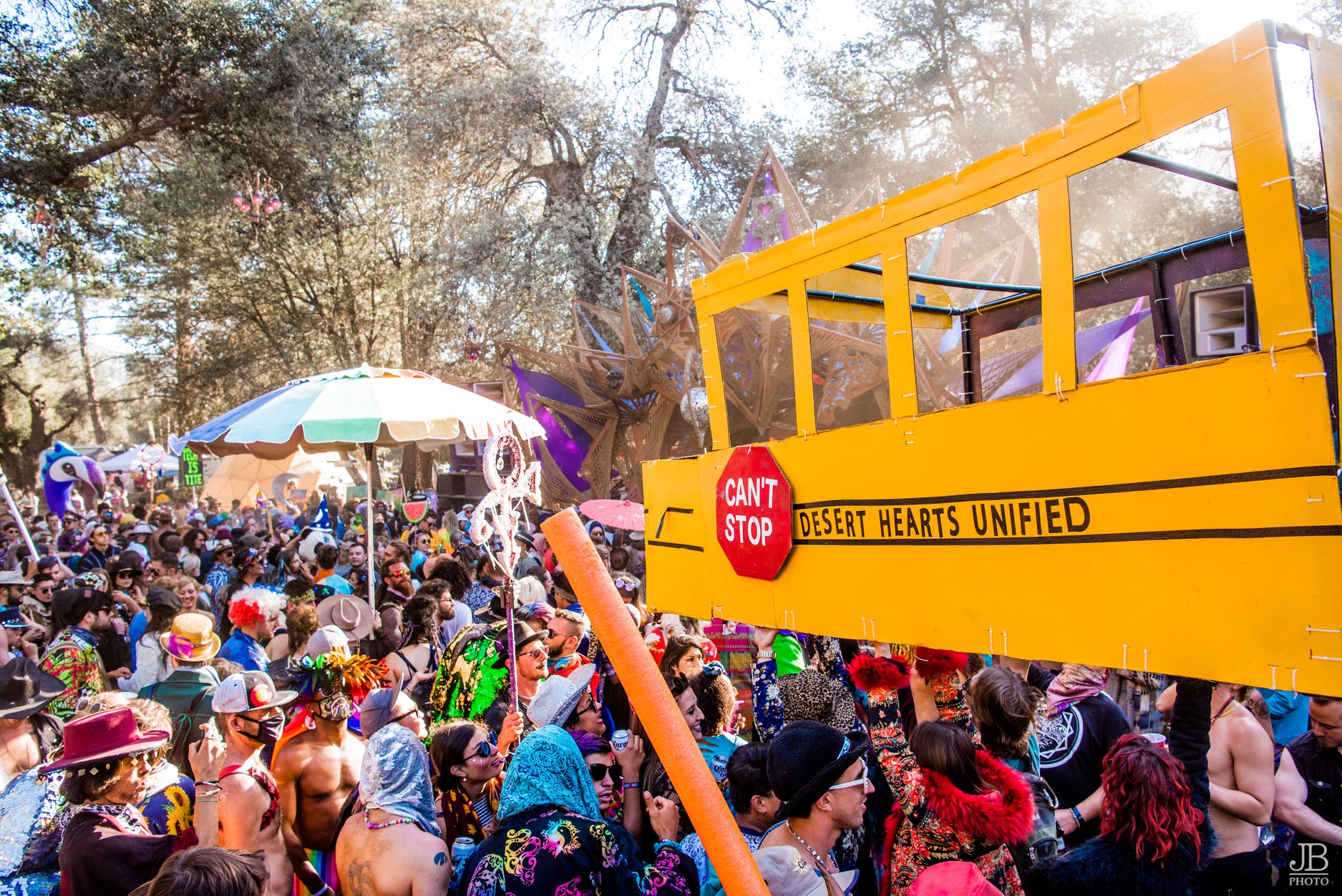 See you on the rez!
FEATURE PHOTO: Haley Busch