With Dirtybird Campout hitting the East Coast in just two weeks, it's only right for Dirtybird Select to release a compilation highlighting their expertise. This eight-track collective by artists that will be performing at the Birdhouse stage at the Campout serves as the perfect soundtrack for campers on their way to the festival.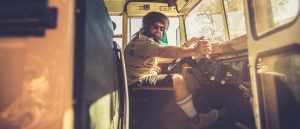 Claude VonStroke and Bruno Furlan set off the compilation with an uppity tune called "The Book is On the Table". You'll be bobbing your head to Nick Monaco's "Drama" and Dimiz & Baley's "Raw Motion", and don't laugh because Maximono's beat is "No Joke". Justin Jay intercedes with some "Oii Oii Oiiiii" and BOT praises the weirdos with "Different is Beautiful". Dateless treats us with a mix, and the team leaves us with the final track "Monkey Business" by Vangelis Kostoxenakis.
Stream the compilation HERE.
Releases like these make waiting for the festival even harder, as I know I can't wait to be movin' like a maniac to these beats with the producers right in front of me. Not only will campers be able to dance in front of stages occupied by some of the biggest house and techno talent in the world, but they will also be able to play summer camp games alongside them as they compete for the IronBird Trophy.

If you're like me and enjoy starting your day with yoga, check out the variety of yoga classes the Campout has to offer, and get hyped with this Yo Yo Yoga Mix from Dirtybird West Coast. It not your typical ambient flow music, instead its jam packed with tech house, many tracks coming from the Dirtybird label. This ensures that campers will never miss a beat, even while in Shavasana.
So, there you have it campers, two phenomenal mixes to prepare you for the madness that will ensue from February 2nd to February 4th in Saint Cloud, Florida. Get your tickets HERE.
Photos by: Aaron Glassman, Juliana Bernstein, Watchara.