This past weekend Camp Counselor Claude Von Stroke along with his Dirtybird Record's squad combined forces with The DoLab for something only a crazy millennial on an acid trip would understand. That, or someone who just really likes to festival. Either way, the inaugural Dirtybird Campout came to life this past weekend in Silverado, California for 3 days of good vibes featuring a diverse set of Dirtybird tribes.
IT WENT ABOVE AND BEYOND MUSIC
Seriously. From activities like archery and mini-golf, even dodge ball to name a few, it was one big twist to an experience you already know; a music festival. It was a summer campout themed playground with intimate vibes designed for adults. Seeing Counselor Claude and other Dirtybird alumni like Christian Martin and Justin Jay participating in the camp activities was humbling but more than anything, awesome as fuck. It's not every day you get to play Tug O' War with Papa Bird or participate in a balloon toss with Camp Counselor J. Philip.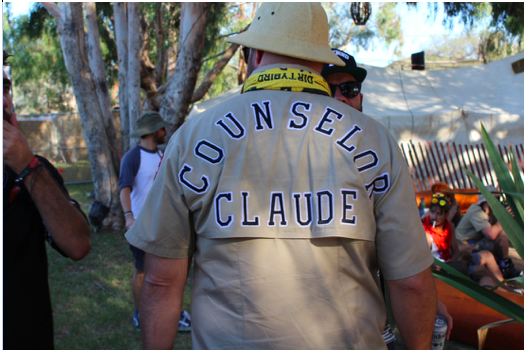 WHO NEEDS A HOUSE WHEN YOU'VE GOT A TENT?
There was several occasions where people showed up to my campsite thrilled by the fact that they had just communicated with the holy grail of mountains that encompassed the entire campgrounds. One said they discovered the meaning of life meanwhile another just wanted to relax after an extensive therapy session with the Himalayas. It felt good knowing I was spending an entire weekend surrounded by enlightening mountains and strangers that trusted my squad and I enough to simply let go.
"MY FAVORITE WERE THE SLEEPING ONIONS"
DoLab always does a damn good job of beautifying random reservations for musical gatherings, and once again they have succeeded! There were installments galore scattered throughout the camp/festival grounds that brought everything to life. Mystical glow in dark stands that psychedelically waved as you passed by were ready to take you on a trip. It was almost like some Mona Lisa on X type of shit. My favorite was these two tea-cups that rested next to each other and had mini beds along with over ear headphones for an escape from the four by four realities going on outside. Better said by the girl in a tie-dye leotard, "the sleeping onions." Go DoLab!
THERE WAS VIBES IN ABUNDANCE
You know, those things that everyone says make you feel some type of way. This was in many ways not your typical music festival and it was the best thing ever. People genuinely cared to befriend you and enhance your stay at the Dirtybird Campout, even if for a few seconds. Whether it is accompanying you for a quick boogie during Camp Counselor Kill Frenzy's kick ass set or to help you mount the tire-swing for the ride of your life, everyone united as one for the span of three days.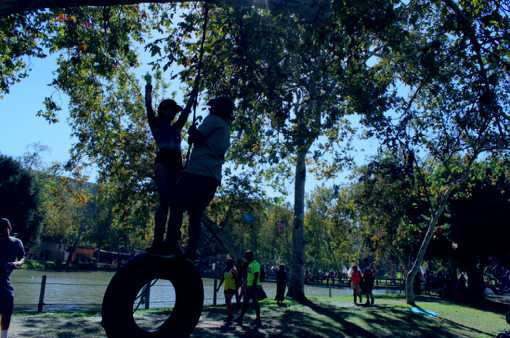 JUNGLE BEATS FOR YOU JUNGLE FREAKS
The amount of Drum N Bass (or Jungle for all you genre freaks) that was dropped this weekend was out of this world. When you least expected it, the beat dropped and started hitting you with the punchy snares and distorted synth lines. You know that double stare you get when you say something and the other person is resting in confusion? That was everybody's face when the waves of DnB flew over the crowd from out of the speakers. It was truly a magical moment every single time. The best part was when Barclay Crenshaw (Claude Von Strokes Doppelganger) closed out his set with a couple of b2b DnB tunes.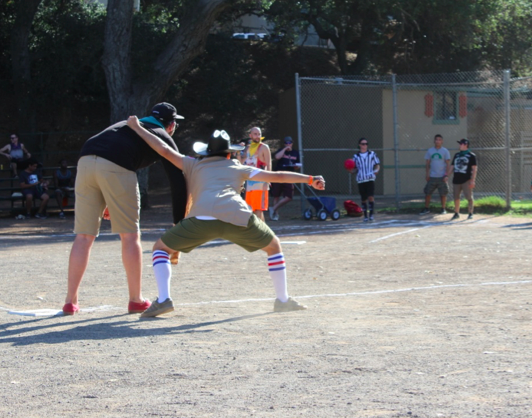 Let me not forget about the real reason everybody was there in the first place. The House goodies. For an experience that transcended a music festival by a long shot, it was unbelievable to see so many people vibing at once to the funkiest of bass driven House beats.
Overall, who needs 27 stages when you can have one main stage aka The Birdhouse and one for all the night owls that have it in them to jam until the sun comes up that might host secret sets from the headliner. Musical goodies, a tent, good vibes and tribes, and a sleeping onion are all you need for an amazing time. Take it from someone who spent an entire weekend with such bare necessities.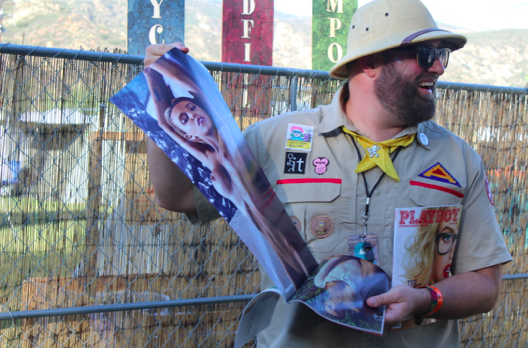 Until next year, Dirty Bird!