San Francisco label Dirtybird Records, helmed by "tech funk" king Claude von Stroke, is celebrating their 15th birthday this year in a big way. Starting in March, Dirtybird will be making stops across the country for nine events including the debut of two new festivals: Birdhouse Festival in Los Angeles and Dirtybird CampINN in Orlando. This announcements follows an epic year for Cladue von Stroke after the release of his new solo EP Slink and a fall tour at the end of 2019 with stops throughout the United States and Mexico. Since founding Dirtybird in 2005, the label has become a beloved staple on the electronic music scene. Starting with free parties and BBQs at Golden Gate Park, Dirtybird came from humble beginnings and has grown over the last fifteen years as curators of large-scale events around the world.
The series of events kicks off on March 20th during Miami Music Week with a takeover of Club Space in Miami for an epic 18+ hour session with Dirtybird Players. The next segment of the tour will include five BBQ events from coast to coast in a nod back to their humble beginnings with BBQs in the park as they merge classic BBQ meals with dance music. This time though, the BBQs will be bigger and better than ever as truly next-level events. From there, Dirtybird will make their way to Los Angeles to commence the festival series for 2020.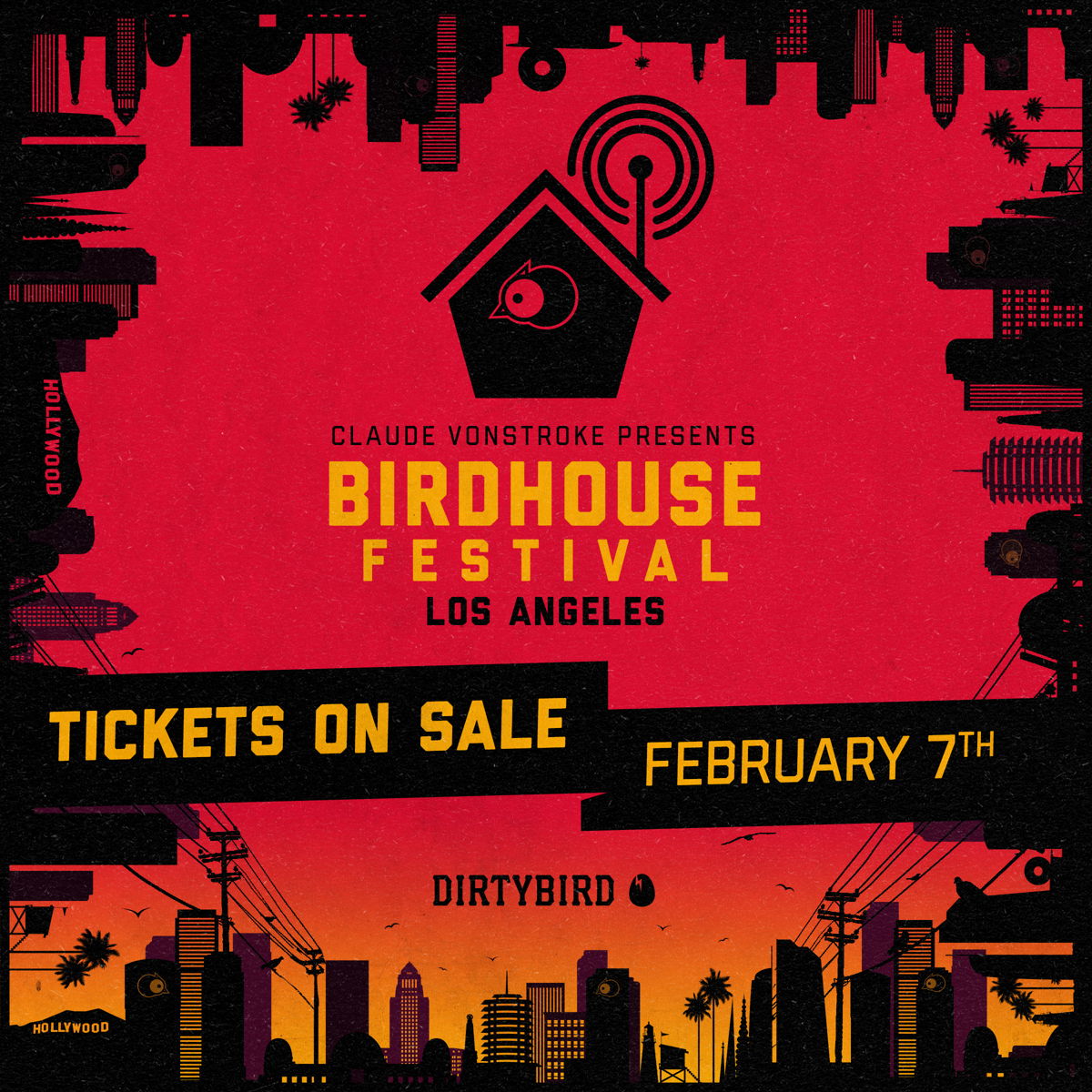 From May 9th to 10th, Dirtybird will debut their brand-new festival Birdhouse Festival in Los Angeles at the famous Los Angeles Exposition Park. The festival originated in Chicago as a showcase for house and techno pioneers. The festival will span two days with a stere-fair theme and will include cotton candy, carnival games, corn dogs, and dance crews picked by Claude von Stroke himself!
The next stop marks the launch of another new festival Dirtybird CampINN located in Florida. Taking place over Labor Day weekend September 4th to 7th, 2020, the three-day festival will take place at a beautiful resort to make for a unique experience. The event will feature pool parties and dancing late into the night to Dirtybird artists while guests enjoy the luxury resort amenities in-between. The cross-country tour will conclude with the annual Dirtybird West Campout which will be a finale for the 15th birthday celebrations on the West Coast. Taking place at the Modesto Reservoir in sunny California, the event will feature four days of camping from October 1st to 4th, 2020.
Tickets for all events are on sale now! Pick your events and head here for tickets and more information: Campout West, Players, BBQ Tour, CampINN, Birdhouse Festival